Trio of new clients for Evergreen in October
They say things happen in threes… and if we continue to win a trio of clients at a time as we have just done for October, I would be a very happy agency owner!
I am delighted to announce and welcome Beyond Analysis, Pink Giraffe and Meridian Interiors to the Evergreen roster of SEO clients. All three will be receiving the full SEO treatments including; strategy, technical SEO, content marketing and digital PR.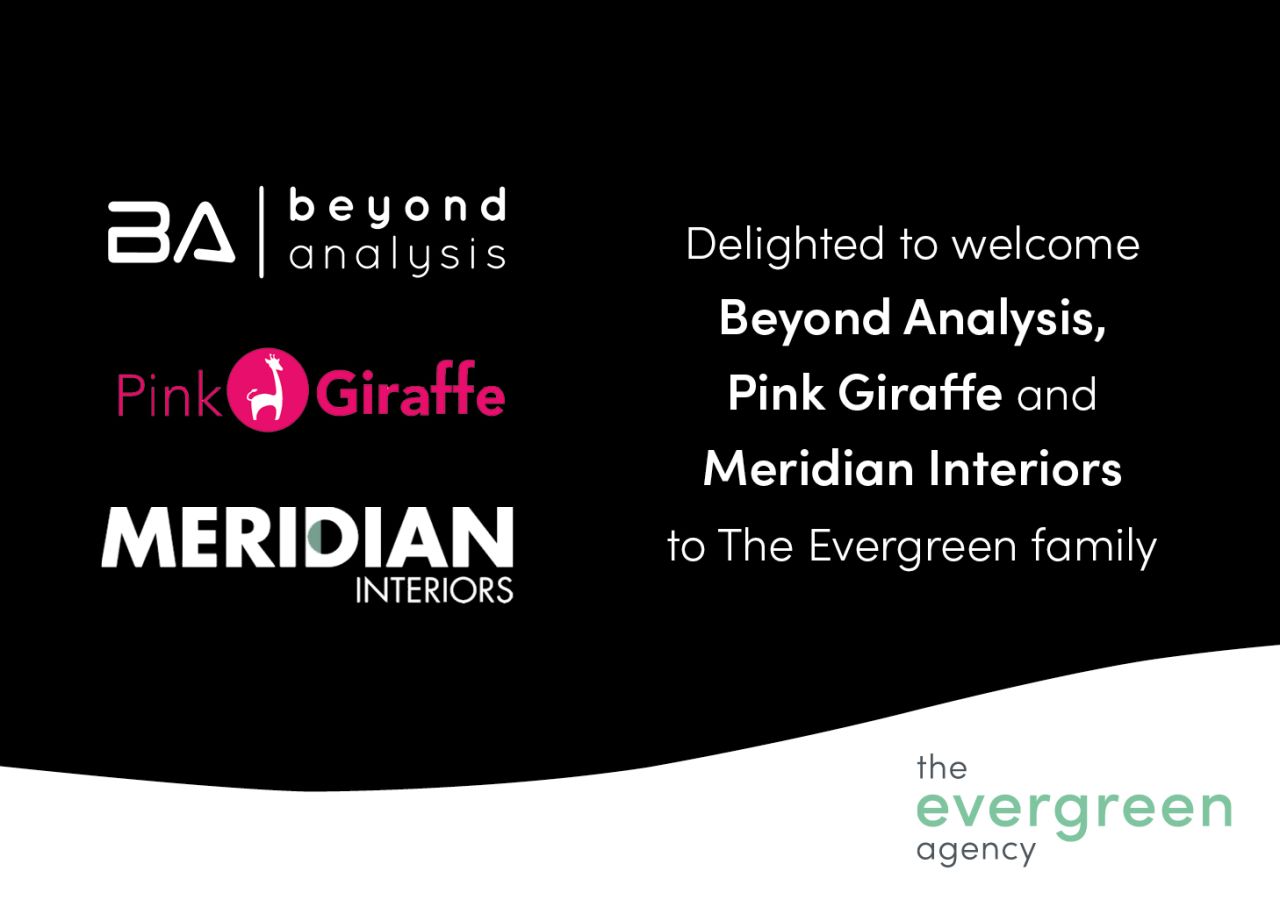 The variety that these three new clients offer to our team is exciting. It's one of the reasons I never want our agency to just set our sights purely on one industry alone. Whilst we are SEO experts with a tonne of experience in eCommerce predominantly, seeing the team buzzing with ideas for these very different data science, recruitment, and property/interiors brands is very satisfying and reminds me why we do what we do.
Watch this space to see some exciting results to come as we steer their digital marketing strategy for the last quarter, and into 2021.
Despite the current economic climate, it's great to see many businesses like ours thrive as we help introduce brands into the world of digital marketing as "online" becomes a greater emphasis than ever.
If you're interested in Evergreen's technical expertise, paid ad knowledge, creative ideas, strategic thinking and exciting traffic-driving links, then get in touch today.