Behind the scenes of our first 100 YouTube videos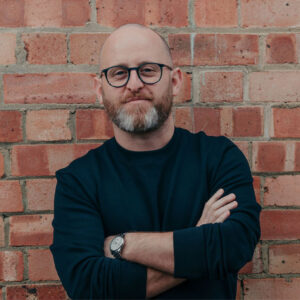 Aaron Rudman-Hawkins
Aaron Rudman-Hawkins is a dynamic digital marketing expert and a driving force behind The Evergreen Agency's success. With a passion for technology and a deep understanding of the ever-evolving digital landscape, Aaron has become a trusted name in the industry.
Read Aaron's bio here
In this blog post, we're diving deep into our journey of creating the first 100 YouTube videos at Evergreen.
We're excited to share the inside scoop on what we've been up to and, most importantly, how it's all been shaping up. So, without further ado, let's jump right in!
Setting the stage
Back in June 2023, a decision was made – Evergreen was venturing into the world of YouTube. To give you some context, I've had a personal YouTube channel for quite a while, but it never truly saw the light of day. It mostly held a handful of videos. You might remember my attempt at launching an SEO training course in the past, only to pivot away from it due to the demands of running Evergreen.
The course content, though, was too valuable to delete. Fast forward to our 10th year at Evergreen, we wanted to embrace YouTube as a long-term strategy to generously share insights with ecommerce and retail brands.
The content game
Our YouTube journey began by republishing the Evergreen Academy, a training course I created years ago. Over the following months, our team has been in full swing, crafting a diverse range of videos – from educational content to updates about our agency and even heartfelt client testimonials.
We also brought our team members on board to contribute their expertise, enriching the content on our channel with our Jolly Good Sales guide..
The reality check
Before reaching our 100th video milestone, we took a pause to assess our progress. Here's the truth – we hadn't amassed a huge number of views or subscribers.
But hold on, that's completely okay.
We understood that building a presence on YouTube, much like SEO, is a marathon, not a sprint. The initial modesty in numbers didn't deter us. We're in it for the long haul, and we know that consistent effort WILL pay off.
The road ahead
As we look ahead, our focus remains consistent – delivering valuable, Evergreen content to our audience. We're fully aware that we won't be an overnight sensation, but that's not what we're after. We're playing the long game, understanding that the value we provide will build over time.
Similar to the principles of SEO, the effort invested today will yield rewards in the future. Our goal to help grow ecommerce brands with actionable insights is what drives us to keep pushing forward!
Reflecting on the journey
Arriving at our 100th video, it's a moment to reflect on our journey. We know that success isn't an overnight achievement. While our view counts might not be skyrocketing, we're holding firm in our belief of creating a bank of valuable content that withstands the test of time. We want content that will serve our audience for years to come.
Final thoughts
Our adventure through the first 100 YouTube videos at Evergreen has highlighted the importance of consistency, transparency, and delivering unwavering value. We're here to showcase that  persistence and dedication are all you need to achieve that long-term vision.
Whether you're embarking on your own journey or feeling disheartened by slow progress, remember that every step you take contributes to a brighter future. So, keep going and embrace the process!
Thank you for joining us on this journey, and keep an eye out for more valuable insights as we continue to share our expertise on YouTube. Don't forget to subscribe for updates, on to the next 100!
___
👋 I'm Aaron, connect with me on LinkedIn.
I'm the Founder & MD of Evergreen, a digital marketing agency that specialises in growing ecommerce & retail brands.
👉 See our ecommerce case studies.
👉 Discover our story.
👉 Subscribe to our YouTube channel.
👉 Join our weekly newsletter for digital marketing that cut through the noise.