8 numbers every ecommerce manager should know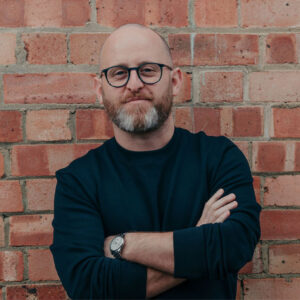 Aaron Rudman-Hawkins
Aaron Rudman-Hawkins is a dynamic digital marketing expert and a driving force behind The Evergreen Agency's success. With a passion for technology and a deep understanding of the ever-evolving digital landscape, Aaron has become a trusted name in the industry.
Read Aaron's bio here
With a plethora of metrics at your disposal, it's crucial for ecommerce managers to identify the ones that can truly shape your marketing strategies and drive brand growth.
In this Ask Aaron video, I share the eight key numbers that every ecommerce manager needs to master.
Average Customer Value
This fundamental metric underpins your understanding of individual customer worth. It's through platforms like Google Analytics or your own sales systems. Knowing your average customer value is essential – ecommerce brands should calculate and track this metric to effectively forecast, plan, and set growth goals.
Average Lifetime Value
Complementing average customer value, the average lifetime value metric analyses the cumulative worth of a customer throughout their entire 'lifetime' engagement with your brand. The average lifetime value metric is an especially vital piece to the puzzle for brands utilising subscription-based models. It's also an invaluable metric for ecommerce businesses looking to understand more about the repeat purchase behavior of your audience.
New vs. Returning Customers
Brands can easily utilise this metric to gauge the effectiveness of your customer acquisition strategies. By understanding the ratio of new to returning customers, you can adapt your marketing initiatives accordingly, report and analyse more effectively, and monitor and track your conversions more accurately.
Channel Split Analysis
Delve into the origin of your sales by dissecting the channel split. Channel split analysis allows you to evaluate the exact contribution of paid media, organic traffic, email marketing, referrals, and other channels to your overall revenue. This robust and reflective analysis technique is far more accurate and informative, and can help guide decisions as to which channels need further optimisation or diversification.
ROI per Channel
By accurately measuring the return on investment (ROI) for each marketing channel, brands can gain invaluable insights into the effectiveness of marketing spending. It's a vital metric to know – I recommend using it to assign tracking mechanisms to help determine which channels yield the best results. This'll then enable you to allocate resources wisely for a data-driven approach to your digital marketing efforts.
ROI on Ad Spend
This metric is focus sedspecifically on your paid advertising efforts. By calculating the ROI on ad spend, brands can better monitor campaign performance, and ensure that investments are aligned with tangible returns.
Revenue vs. Target Comparison
This metric is a valuable number to know, as brands can regularly assess revenue against the set targets for specific periods. This can be done on a monthly, quarterly, or yearly basis, and enables ecommerce brands to accurately detect performance trends and adjust wider strategies to meet or exceed any set goals.
Month-on-Month (MoM) and Year-on-Year (YoY) Analysis:
This metric is pretty much bread and butter for an ecommerce business and it shouldn't come as a surprise that it's included on this list. Ecommerce brands can utilise these invaluable metrics on both an industry wide and business wide level to capitalise on successful periods identify trends and patterns, rectify downturns, and monitor revenue growth within key timeframes. This metric also provides an invaluable historical perspective to help inform your decisions and adapt strategies. Brands can
These eight critical ecommerce metrics offer invaluable understanding of your brand's performance, customer behaviour, and brand trajectory. Utilise them, and trust me when I say you'll thank me later!
Are you ready to transform your digital marketing strategy?
Sign up to our newsletter for more game-changing insights, or subscribe to our Youtube channel for the latest videos.
___
👋 I'm Aaron, connect with me on LinkedIn.
I'm the Founder & MD of Evergreen, a digital marketing agency that specialises in growing ecommerce & retail brands.
👉 See our ecommerce case studies.
👉 Discover our story.
👉 Subscribe to our YouTube channel.
👉 Join our weekly newsletter for digital marketing that cut through the noise.