Why 1/3, 1/3, 1/3 is a great marketing mix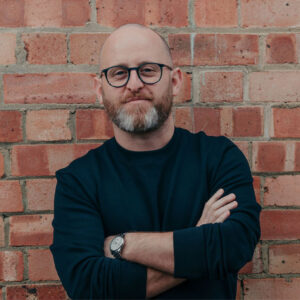 Aaron Rudman-Hawkins
Aaron Rudman-Hawkins is a dynamic digital marketing expert and a driving force behind The Evergreen Agency's success. With a passion for technology and a deep understanding of the ever-evolving digital landscape, Aaron has become a trusted name in the industry.
Read Aaron's bio here
Over-reliance on a single marketing channel can be risky, much like businesses being heavily dependent on one major client. Diversifying your marketing mix is essential for stability.
In this Ask Aaron video, learn all about the importance of a well-rounded marketing mix with an approach that could make all the difference for your brand's success.
The Power of Balance: The 1/3, 1/3, 1/3 Framework
Splitting your marketing efforts into thirds can provide an ideal balance.
In the complex landscape of digital marketing, the "third a third a third" strategy provides a refreshing perspective on achieving a well-balanced mix. While it's not a strict rule, this approach offers valuable insights and can avoid over-dependency on any single channel, which is absolutely key to thriving in the ever-evolving world of digital commerce.
First Third: Repeat, Referral, and Recommendation
This segment is simple and straightforward, and includes any customers who are repeat visitors, as well as any brand searches, referrals, and recommendations. This first third also encompasess email marketing, as this is channel is built on the basis of an existing customer relationship. These channels are cost-effective and hold a high average customer value, enabling brands to nurture existing relationships and create lasting relationships with a loyal and reliable customer base.
Second Third: Paid Traffic
The second segment encompassess a brand's paid channels, including Google Ads, Bing Ads, and any other paid channels that bring in new customers.
While this segment essential, an over-reliance on paid traffic can pose a real threat to your business in the long term, as it only focuses on instant results. The danger of solely focusing on paid traffic is the guaranteed inevitability of inconsistent and diminishing returns over time.
Final Third: Organic Traffic:
The third segment comprises any organic searches where potential 'cold' customers find your brand while looking for answers or solutions. Building your online brand authority through content marketing and SEO is a guaranteed and recognised method for enhancing your website's organic visibility. This third and final segment can greatly help a brand to identify customer acquisition sources, and, when done right, can ensure longevity and continued growth.
Identify and analyse your current mix, so you can strive for a balanced approach where no single channel dominates. Many mid-sized e-commerce brands are overly reliant on paid advertising and tend to neglect other valuable avenues. Be careful of this approach – brands with more distributed marketing efforts tend to fare better in the long run, as they are more robust, adaptable to change, and have a stronger guarantee of long-term growth.
Key takeaway
By nurturing repeat business, expanding organic visibility, and intelligently using paid advertising, ecommerce brands can lay the foundations for a resilient marketing ecosystem that supports sustainable growth.
Are you ready to transform your digital marketing strategy?
Sign up to our newsletter for more game-changing insights, or subscribe to our Youtube channel for the latest videos.
___
👋 I'm Aaron, connect with me on LinkedIn.
I'm the Founder & MD of Evergreen, a digital marketing agency that specialises in growing ecommerce & retail brands.
👉 See our ecommerce case studies.
👉 Discover our story.
👉 Subscribe to our YouTube channel.
👉 Join our weekly newsletter for digital marketing that cut through the noise.