How I've structured my digital marketing agency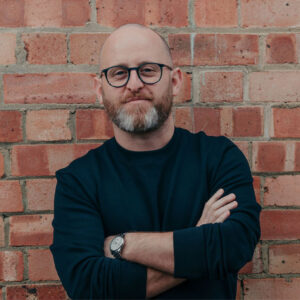 Aaron Rudman-Hawkins
Aaron Rudman-Hawkins is a dynamic digital marketing expert and a driving force behind The Evergreen Agency's success. With a passion for technology and a deep understanding of the ever-evolving digital landscape, Aaron has become a trusted name in the industry.
Read Aaron's bio here
There are loads of ways in which an agency can be structured, and believe me, I've done my fair share of trial and error!
After many years of 'evolution' as I like to call it, I finally think I've got the perfect structure nailed, for where we are as an agency right now.
And so for this Ask Aaron video, I thought I'd share my thought process behind the structure of our agency, in the hopes of either inspiring others or learning of ways we could be doing things better!
No traditional account managers
At Evergreen, we've chosen to break away from the traditional account manager role.
Instead, we believe in making every member of our team client-facing. This eliminates the "us vs. them" dynamic that often exists in larger agencies. Our team members engage directly with clients, leading to stronger relationships and higher-quality work. The absence of dedicated account managers aligns with our vision of staying a boutique agency, prioritising quality over sheer size.
Structured into two teams: Organic and Paid
Evergreen specialises in both organic and paid digital marketing services. We've split our focus to ensure comprehensive visibility for client brands across search engine results, covering both organic SEO and paid advertising.
The organic team handles strategy, tech optimisation, content marketing, and promotion—all under the umbrella of SEO. Meanwhile, the paid team manages Google, Bing, and paid social media advertising. This dual-focus approach caters to the core elements of digital marketing.
Pod-based team structure
Our agency employs a pod model, where team members with relevant skill sets work together on specific client accounts. Each pod consists of experts in SEO, content marketing, promotion, and paid advertising. This model promotes synergy and in-depth client understanding, allowing our team members to take ownership of accounts whilst fostering creativity and collaboration.
Single point of contact (POC)
We've adopted a single POC system for our clients on both organic and paid teams. This streamlines communication and ensures clients receive consistent information and updates. Clients have one contact person for organic services and another for paid services, simplifying the agency-client relationship.
Six-month strategy planning
At Evergreen, we plan our strategies in six-month intervals, striking a balance between short-term and long-term objectives. These strategies are commercially focused, mapping out the client's journey from their current state to their desired outcome. Each strategy is broken down into monthly segments, ensuring clear objectives and responsibilities for our team.
Regular client updates
We prioritise keeping our clients informed by providing weekly, monthly, and quarterly updates on their campaigns. Weekly updates from the point of contact give clients insight into ongoing activities. Monthly meetings with department leads provide deeper insights, while quarterly updates review progress against the strategy.
Continual learning and adaptation:
We encourage all team members to bring forward their ideas and suggestions, creating a culture of innovation. I firmly believe in the importance of ongoing learning, growth, and being open to new approaches. Evergreen's commitment to continuous improvement ensures that we remain agile and effective in a constantly evolving digital marketing landscape.
Now I would love to hear your thoughts on this structure or even just about where you are as an agency in your growth plans and what that looks like in terms of YOUR structure.
Feel free to comment down below and let's discuss!
That's it for this video and I'll see you soon, take care.
___
👋 I'm Aaron, connect with me on LinkedIn.
I'm the Founder & MD of Evergreen, a digital marketing agency that specialises in growing ecommerce & retail brands.
👉 See our ecommerce case studies.
👉 Discover our story.
👉 Subscribe to our YouTube channel.
👉 Join our weekly newsletter for digital marketing that cut through the noise.