What a £125k investment in a digital marketing agency looks like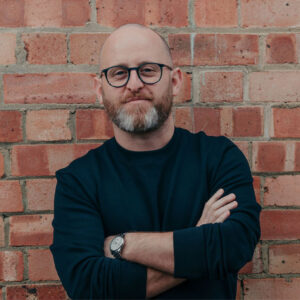 Aaron Rudman-Hawkins
Aaron Rudman-Hawkins is a dynamic digital marketing expert and a driving force behind The Evergreen Agency's success. With a passion for technology and a deep understanding of the ever-evolving digital landscape, Aaron has become a trusted name in the industry.
Read Aaron's bio here
Budgeting for digital marketing can often feel like navigating a labyrinth of mysteries and brands frequently grapple with the question of how much they should invest in a digital marketing agency.
The figure of £125,000 may seem daunting, but in this episode, I'll delve into what this investment really equates to: the distribution of cost, what services it encompasses, and how you can ensure you're getting the most bang for your buck. So, if you've ever wondered what goes into a six-figure investment in digital marketing, stay tuned as I unveil the details.
So why the figure £125,000?
The £125,000 investment serves as an average annual expenditure for clients working with digital marketing agencies. This figure is a useful benchmark for understanding what you can expect when partnering with agencies like ourselves.
Monthly retainers
Most digital marketing agencies, including Evergreen, work on a retained basis. This means that clients are billed monthly for services rendered. In the case of a £125,000 annual budget, this roughly translates to a £10,000 monthly retainer.
The day rate dilemma
Digital marketing agencies often operate on a day rate system, which can vary widely based on factors such as experience and location. The day rate is used to calculate the number of days or resources allocated to your account, usually ranging from £600 to £1,200 or more.
Diversification of services
Digital marketing encompasses a wide array of services, including strategic planning, SEO, tech optimisation, on-page content, content marketing, paid media, social media, email marketing, and more. Your agency may be handling multiple disciplines within your monthly budget.
Resource allocation
With a finite number of days available within your monthly budget, it's crucial to distribute resources effectively across various services. For example, if you have 12 days and six different services, you may only have an average of two days per department. This requires careful consideration of priorities.
Account management and time tracking
Account management and time tracking are also factors to consider. Some agencies allocate a portion of the retainer to account management, and others track time spent on specific tasks. Both can impact the resources available for your core services.
Initiating meaningful conversations
It's essential for brands to engage in open and honest conversations with their agency partners. Discuss resource allocation, goals, and priorities. Agencies should be transparent about how they plan to use your budget and what outcomes to expect.
Start with the end in mind
Always begin with your end goals in mind. Define what success looks like for your digital marketing efforts. Then, work backwards to determine the necessary budget and resource allocation to achieve those goals.
Flexibility and realism
Understand that the ideal budget varies depending on your industry, business size, and goals. Be flexible and realistic about your investment, and don't hesitate to adjust it based on evolving needs and results.
Investing £125,000 in a digital marketing agency may initially seem daunting, but breaking down this budget into parts allows for greater clarity and control. By understanding how your investment is divided among different services and engaging in meaningful conversations with your agency, you can ensure that your digital marketing strategy aligns with your goals and resources.
Don't be afraid to ask questions! Any trustworthy agency will be more than happy to explain this in more detail for you 👍
Are you ready to transform your digital marketing strategy? Sign up to our newsletter for more game-changing insights, or subscribe to our Youtube channel for the latest videos.
___
👋 I'm Aaron, connect with me on LinkedIn.
I'm the Founder & MD of Evergreen, a digital marketing agency that specialises in growing ecommerce & retail brands.
👉 See our ecommerce case studies.
👉 Discover our story.
👉 Subscribe to our YouTube channel.
👉 Join our weekly newsletter for digital marketing that cut through the noise.