Evergreen content is crucial for ecommerce growth. Here's why.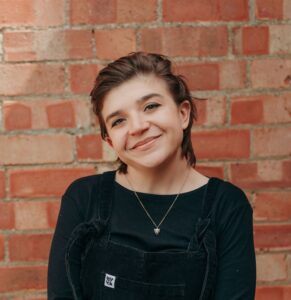 Josie Palmer
Josie Palmer is our Content Manager here at Evergreen. With a unique way with words, Josie's imagination, creativity, and passion for writing helps brands boost their online content to take it to new heights.
Read Josie's bio here
Customer retention, continued engagement and customer loyalty will forever be a priority for ecommerce brands. With an abundance of competition in the SERPs, online shoppers are facing 'choice paralysis'.
Consumers are increasingly selective with the brands they buy from – when faced with so many to choose from, users now look for brands that bring the most value to their shopping experience, creating memorable experiences and best-of-the-web content.
So – how do you meet these expectations and create content that's memorable, industry-leading, and valuable to users?
By creating evergreen content!
This guide will cover:

Evergreen content refers to non-time-sensitive web content that offers continual value to users. Evergreen content is easy to identify, as it encompasses any written content on your site that is of consistent relevance, value and suitability. Regardless of a customer journey timeframe, evergreen content stands the test of time as opposed to any content that is time-sensitive.
Evergreen content is a vital content tool that ecommerce brands should implement to provide their target consumers with continuously valuable content that will never be redundant, outdated or irrelevant. Content of this nature, when done right, has the power to turn your web content into your most lucrative asset, creating exponential opportunities for visibility, growth, and engagement.
In a nutshell, evergreen content refers to content that will always be relevant and useful to your chosen audience, no matter how much time passes.

Evergreen content will undoubtedly strengthen your content arsenal, but this does not mean that brands should discard reactive seasonal content. Content of this format is still essential to demonstrate to target customers that your brand is aware of industry trends and updates. Many ecommerce sectors rely on the steadfast seasonality of the annual year to plan, predict and prioritise. Reactive, non-evergreen content can work alongside evergreen content to ensure your brand is consistently valuable and up-to-date with evolving industry trends.
Below are some examples of time-sensitive content that's still important for brands to product.
News articles
Industry updates
Product launches or new product collections
Seasonal-focused content
Content specifically targeting an annual event such as Christmas
Statistics, reports and surveys (these quickly go out of date)

As we've covered above, evergreen content is always useful and always relevant. It will cover universal topics that apply to your products regardless of the time period.
Most product-related content and queries will be evergreen – how-to guides, product descriptions, FAQs and listicles will most likely be product based, focusing on aspects of your industry that are less likely to change and fluctuate.
Examples of this type of content includes:
How to choose a new sofa
How to set up a garden irrigation system
How to maintain your garden hose
A beginners' guide to speciality coffee
How to book a flight
We can easily take these titles and make them 'non-evergreen' – i.e. make them time-sensitive and only applicable/ relevant for a specific period.
How to choose a new sofa for Christmas
How to set up a garden irrigation system for summer
How to maintain your garden hose when it snows
A beginners' guide to speciality coffee (Updated for [year])
How to book a flight to avoid the [year] school holidays
The subtle changes immediately put a time stamp on the content, narrowing down its relevancy for a selected timeframe, and selected audience. Although blog content of this nature will, of course, play its part in your content strategy, you may find that your top-performing product-led blogs are inadvertently limiting your organic traffic to a certain time of year or specific niche. Try to ensure that top-performing blogs driving consistent organic traffic are tailored for year-round suitability and relevance.

Evergreen is invaluable for ecommerce. When combined with reactive industry updates, this technique will create a robust content offering that will only grow and build your visibility over time. We recommend creating a hero content piece for every product category you operate within. These pieces will form the 'pillars' of your content offering, supporting your key money-making pages, with product-heavy content and helpful product information. It's a fantastic tactic to build out topical authority, answer user queries about products, and demonstrate your expertise with gusto.
Generally speaking, pillar content pieces tend to be at least 2,500 – 3,000 words. This will vary depending on your exact industry and the depth of the topic. Conduct competitor research to identify what's performing well in SERPs – Google ranks content for a reason, so ensure your approach reflects the format that customers engage with the most. This may mean you need to adapt your content format or rethink the layout, for example – be guided by search results and leading competing articles, as these are a pretty accurate indication of what does well within your product sector or industry.
"Top tip: Be sure to include clearly defined sections and chapters, relevant imagery, and superbly written copy. Larger, long-form resources of 6000 words plus may well be necessary for competitive industries."
Feeling thrown by the word count? Don't panic. We know how busy marketers are. Time is precious – trust us, we get it. Although creating new content can be a time-consuming nuisance, the beauty of evergreen content is that you only need to set aside some time to research and write it once. From then on, the content will consistently and exponentially add value to your site in the next weeks, months, and years.
Here are just some of the other benefits of creating evergreen content.
It will direct prospective customers to your sales funnel.
It will continually drive traffic to your site.
It will improve your overall site visibility for product-related search terms.
It will position your brand as a trusted industry leader
It will build your topical authority for your product sectors
It will free you from the "hamster wheel of content creation", making less work for you in the future.
It will ensure your content is consistently helpful to users

Now that we understand how important evergreen content is, how does this work in the real world?
Below are some of the most popular formats for evergreen content.
Listicles
How-to content
Product reviews
FAQs
Step-by-step guide
'Ultimate' best-of-the-web guides
Any of these content formats can be used to share expert insight and advice on a product-specific level, giving your customers invaluable information of consistent relevance and usefulness.

Creating evergreen content is not a necessarily complicated process, and can be done fairly easily with proper research into your desired audience.
Explore the fundamentals of an evergreen content piece below.
Conduct keyword research
Keyword research will help ensure your content encompasses and addresses the most typical pain points of your customers. Include the most relevant and popular search queries as well as any niche product queries in your industry sector to give yourself the best opportunity to rank in search results and identify any gaps in your content offering.
"The most common search queries tend to have higher KD scores (keyword difficulty). These queries tend to be the most obvious queries relating to your product and will, naturally, need to be included. To increase chances of rankability and to widen the net of search traffic, identify search terms with a fair amount of searches (for example, 300 per month), and a low keyword difficulty. This is what we call low-hanging fruit – i.e. keywords that offer better chances of ranking thanks to less saturation and populated results."
Always align with search intent
Context is key. Ask yourself what your audience is actually searching for when they ask a specific question.
Search queries generally fall into the following categories:
Informational (what, when, how)
Transactional ('best of' listicles, top 10s, product reviews, investigative queries)
Commercial (intent to purchase a product, take an action)
Navigational (locating a product/ service nearby)
Ensure that you tailor your content to reflect the nature of the query. Keyword research will help you to identify popular queries, but this will only prove fruitful if you accurately align your content to suit the intent of that query. By giving the customer exactly what they're looking for, brands increase the chances of ranking highly in relevant search results.
Expert tip: This suggestion may seem obvious, but do some googling! Google is an incredible tool, and by putting yourself in your customers' shoes, you can easily gain insight into their user journey and how they find you.
Make your content the "best of the web"
As we briefly mentioned above with pillar pieces, evergreen content should be the "best of the web" in order to build and retain that online traffic. If you create a standout guide that goes above and beyond competitor articles, you will not only demonstrate your brand's topical authority, but you will cement your brand's website as a leading destination and futureproof the visibility of your website for lucrative, product-specific terms.
Create content that:
Is robust and extensive – Do you present yourself as an expert in your industry? Ensure you can evoke a sense of trust with your target audience by establishing topical authority.
Provides significant value for the reader – Does your content provide valuable information? Ensure your content answers customers' questions comprehensively – this avoids users going elsewhere to find their information / make a purchase
Features UX that's reflective of best-of-the-web content – Have you included branded CTA, engaging creative assets eye-catching visuals?
Has a user-centric, shoppable layout that simplifies product purchase – Having a well-written and easy-to-read piece goes a long way. Make sure your content is organised well and has a good flow, with shoppable elements that are simple and straightforward.
Is inclusive for the entire user journey – Make sure your content relates to web users at every stage of the buyer journey. This can include casual browsers as well as product experts, loyal customers and complete newbies.
Make your content universally accessible – Where possible, avoid alienating industry jargon that could put people off before they've even begun. You need to demonstrate expertise, but you need to teach your audience and help the reader, rather than confuse and complicate their experience.
Revisit your content to keep it fresh
Wondering how evergreen content caters new product launches or industry update? Don't panic – all you need to do is refresh the article, as and when appropriate. This may involve including new product information, updating links to direct users to the latest products or adding new angles, solutions and perspectives as your industry knowledge grows.
Revisit keywords – Are the keywords still relevant and accurate to the searches your customers are making? Don't overthink or try to over-optimise your keywords, just focus on ensuring your 'evergreen content' accurately describes what the content is about, who it is for, and the expertise/value it is sharing.
Double-check your information – You may need to remove old advice that no longer applies or add new strategies and solutions to freshen up your piece.
Check your creative content/visuals – Can you upgrade your infographics to make them more catchy? Maybe you can repurpose your content into a video
Tweak your titles and metadata
Edit your links – Check that there are no broken links, that resource names are still the same
You have an abundance of industry knowledge and expertise at your fingertips. Use it. It really is that simple.
For more digital marketing advice, check out our Ecommerce Hub for expert insights and industry knowledge.
___
👋 We are Evergreen and we grow ecommerce brands.
👉 See our ecommerce case studies.
👉 Discover our story.
👉 Subscribe to our YouTube channel.
👉 Join our weekly newsletter for digital marketing that cut through the noise.