Four clients, four fantastic testimonials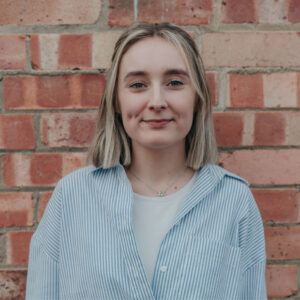 Amber Williams
Amber Williams is a passionate marketer who works to spotlight and shout about our expert Evergreen team. With a knack for organisation, Amber spins many plates to make sure Evergreen remains top of mind for those looking to grow their brand online.
Read Amber 's bio here
We are lucky enough to work with some fantastic brands here at Evergreen, they come to us wanting more sales, leads or enquiries and we take great pleasure in building them a digital growth strategy. In this post we have:
👉🏻 Four fantastic gents.
👉🏻 Four fantastic brands.
👉🏻 Four fantastic testimonials.
For years, we have let our clients do the talking for us, so as we start a brand new year, lets hear first hand from four of our clients reflecting on their incredible growth over the past 12 months…
All of them have us leading on their:
… all wrapped up in a bespoke and entirely commercially minded digital growth strategy and as you'll hear/see, it works a treat every time!!
First up, we have Felix, Head of Marketing and Communications at the Oxford Ski Company.
Such lovely feedback from Felix, we really have covered a huge amount of ground for Oxford Ski in recent months and their campaign just continues to go from strength to strength. To learn more about how we've achieved this growth, check out the latest case study for Oxford Ski Company!
Next up, is Paul, Director of Meridian Interiors.
Great feedback from Paul, who is an absolute pleasure to work with. Their business is absolutely flying and it's hugely satisfying for us to play a part in that growth.
Next, we want to hand over to Luca, Co-Founder of The Live in Care Company.
The eagle-eyed among you may recognise the background of Luca's video – yes, it's in our office. Luca's testimonial wasn't planned, he just happened to have a meeting with our team on the same day that we had filming in the office and we asked if he'd fancy doing us a testimonial.
Luca kindly obliged and we're so thrilled for his business growth over the past few years. We have supported Luca since the very start of his business journey back in 2020 and it's been incredible to see their unbelievable growth, owing to our digital growth strategy. To learn more about this strategy and how we achieved such growth, check out The Live In Care Company's most recent case study!
Last of the 'fab four' is Jake, Director of Bicester Property Interiors.
Jake is such a lovely guy and a very handy person to know for all those jobs you need doing. We have had to really work our local SEO magic for Jake to propel his business forward, and it's worked a treat.
So there you have it. Four fantastic testimonials, from four fantastic gents. Here is to a successful 2023 for these clients and everyone else we are partnered with.
Reminder: We will only partner with SIX new brands in 2023, so if you'd like to be telling the world how much your brand has grown online a year from now, you know where we are…
Get in touch or connect with us on LinkedIn and let's have a chat!
___
👋 We are Evergreen and we grow ecommerce brands.
👉 See our ecommerce case studies.
👉 Discover our story.
👉 Subscribe to our YouTube channel.
👉 Join our weekly newsletter for digital marketing that cut through the noise.