How to plan an ecommerce digital marketing growth strategy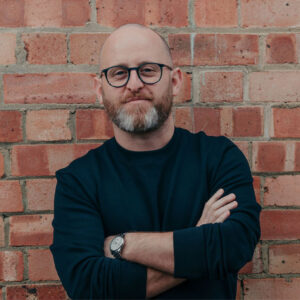 Aaron Rudman-Hawkins
Aaron Rudman-Hawkins is a dynamic digital marketing expert and a driving force behind The Evergreen Agency's success. With a passion for technology and a deep understanding of the ever-evolving digital landscape, Aaron has become a trusted name in the industry.
Read Aaron's bio here
For over a decade, the Evergreen team have been building hugely successful digital growth strategies and scaling brands online – and our approach has always been one of simplicity.
Below you will find the exact steps we take when first partnering with a brand. It details the methodical (yet simple and easy to follow) process we go through, ensuring that no stone is left unturned. It is our focus and discipline that has enabled us to scale dozens of ambitious brands over the years and now we're sharing our process with you.
Simply follow these steps, make your notes and put together your perfect ecommerce digital marketing growth strategy without getting distracted with all the 'noise' that surrounds digital marketing.
Step 1) – Understand your business
Step 2) – Set clear business goals
Step 3) – Review your data
Step 4) – Review the competition
Step 5) – Define what channels are being used
Step 6) – Establish the resource available
Step 7) – Determine the available budget
Step 8) – Build a 12-month plan
Step 9) – Define a six-month roadmap
Step 10) – Set up tracking
Step 11) – Track, measure, and report

This may sound obvious and is easily overlooked if you're working in-house or client side. However, every good digital strategy starts with understanding your business, its current digital presence, and future growth plans. Regardless of whether you are outsourcing your digital marketing to an external agency or doing it in-house, it is crucial to consider and answer the following points when starting to plan your digital marketing strategy:
What is your business background and history?
What is your business USP?
What is your website history, such as big changes, drops in traffic or visibility, spammy tactics, re-brands, or new website iterations?
Who is the market leader in your space and why?
What do you want to be known and recognised for by your customers?
Are there any seasons or periods that are particularly important to your business?
Expert tip: You may think you know this already, but take a moment and write down the answers to the above points – these considerations are key to helping identify where your brand sits in the market and ultimately will help define your digital growth strategy.

Although this again, may seem obvious, many businesses are not entirely clear on their overall objectives or commercial targets. For your digital strategy to be as effective as possible, it is incredibly important to set clear timelines and goals.
Consider your business in terms of:
Turnover.
Net profit.
Conversion rate.
Average online sales per month.
Percentage of sales from the website.
Team and business size.
Expert tip: First, write down your answers to these points for the past 12 months. Then, write down your plan for the next 12 months, 24 months, and five years before moving on to the next step.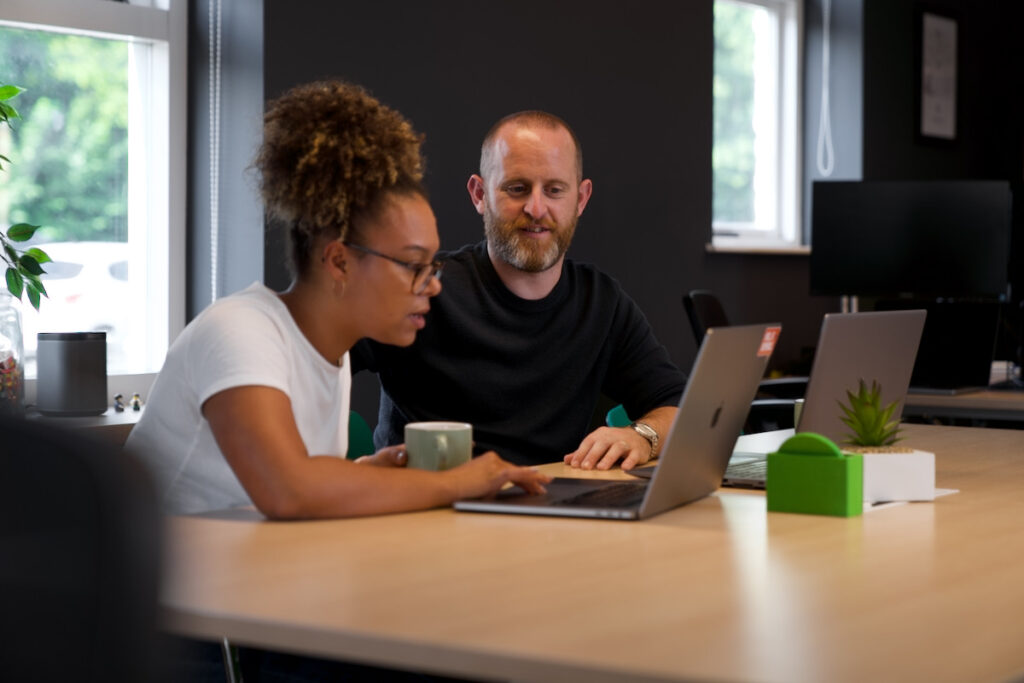 Once you understand your business and goals, you will need to overlay your data and build a complete picture of how your online business is currently performing. Data is typically pulled from Google Analytics and Google Search Console.
Google Analytics (GA)
This essential digital marketing tracking tool will provide you with the key information you'll need to start planning your digital marketing strategy. GA helps you answer questions like:
Where is the traffic coming from?
How has it changed over the years?
Which traffic channels perform the best, and which do you rely on the most?
Which traffic channels are converting the best for the business?
Which are producing the best quality users (low bounce rates, good time on site, number of pages viewed)?
Which valuable goals am I tracking and should I be tracking anything else?
Google Search Console (GSC)
Another crucial tool, GSC will give you insights into search data and visibility, splitting the data between clicks (how many times a user clicked through to your site from the
search results) and impressions (how many times a user saw a link to your site in the search results). Using GSC data, you can investigate and answer these questions:
Which keywords are you currently getting clicks for?
What is your average position for the most important keywords for your business?
Which pages are receiving the most clicks and impressions?
Are the pages receiving the most clicks and impressions relevant to the business strategy?
If so, which ones do you want to focus on?
If not, what part of the business are they relevant to?
What percentage of the traffic is branded vs product-specific?
Is the business getting clicks for the keywords you want to be found for?
With GSC you can also see Core Web Vitals and mobile usability to answer these questions:
Are there any major performance issues on mobile or desktop according to Google? (If the answer is yes, you'll need to speak to your developers to get them sorted).
What is the ratio of pages scoring 'good' compared to 'poor' or 'needs improvement'?
Are there any mobile usability issues? (If so, you'll need to speak to your developers to get them sorted).

To build a strong strategy, you will need to gain a clear understanding of your competitors' online performance. You will need to approach competitor research a little differently as you won't have access to the same tools.
You will need to ask questions like:
How does my business compare to the competition in traffic, visibility, keyword rankings, and brand authority?
How is the competition achieving those results?
Are there any specific pages, areas, promotional campaigns or content that are performing particularly well for the competition?
What types of content are they producing and with what frequency?
What types of promotional coverage are they getting and where is it coming from?
Technically, how is their website performing?
Expert tip: There are industry-leading tools you can use to answer these questions, such as Semrush and Ahrefs. However, you can also just as easily use Google research and simply check out your competitor's websites to find valuable insights.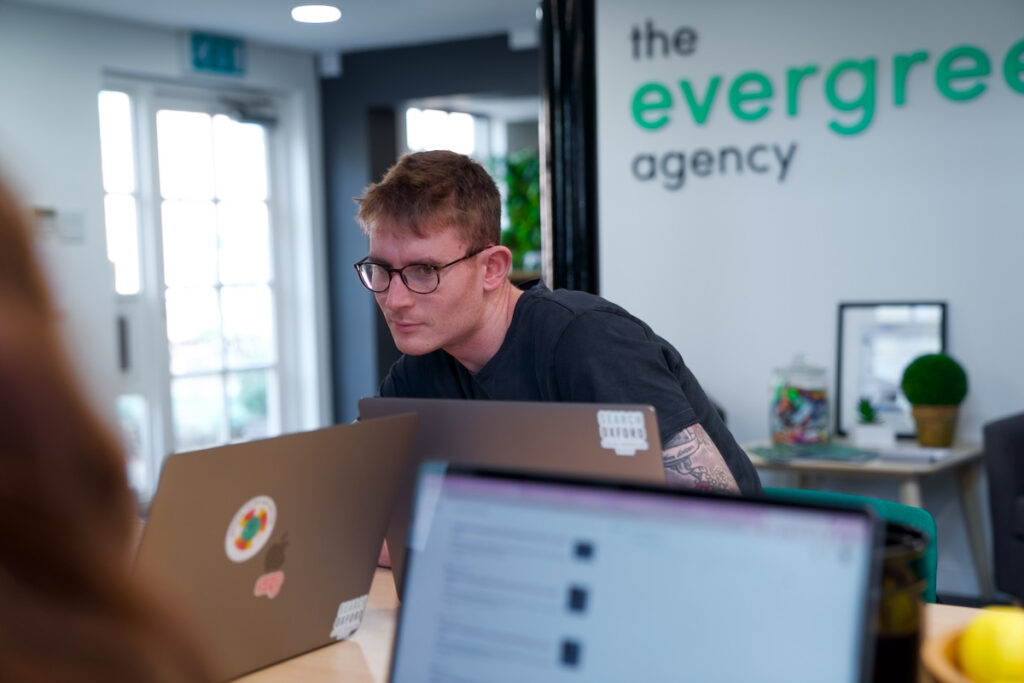 From here, you will want to shortlist the channels being used by competitors to identify where you need to be focusing your energy.
Ask yourself these key questions:
How proactive are your competitors with their SEO?
Are their websites well-optimised?
Who is dominating organic search for the commercial terms you want to rank for?
How active are your competitors when it comes to content marketing?
Are your competitors proactively doing paid marketing? If so, what type?
Are your competitors running display or retargeting campaigns?
Are your competitors proactively using social media, organic or paid?
Are your competitors regularly featured in the press, and are there any recurring themes for this coverage?
These questions will help you to identify which areas of your digital marketing should be prioritised. It will also help you uncover any potential gaps in the market and strategic opportunities you can leverage.

A digital marketing strategy is only as good as its implementation. Regardless of whether you work with an agency or plan to in the future, you are going to need some resources within your business to implement and facilitate the digital strategy you build.
Ask yourself the following questions:
Who is going to be in charge of overseeing this strategy from the business perspective?
Who is going to sign off and approve key updates, changes, and tasks?
How much time per week do you really need to action those updates and tasks?
Are you going to need/do you have the resource to write content?
Are you going to need/do you have the resource to produce creative assets?
Are you going to need/do you have the resource to make technical revisions to your website?
Establishing your internal resource as early as possible in the planning phase is important, as is being clear on how this will work from the business perspective. Try to not underestimate the importance of this step. Tackling this earlier rather than later can avoid delays later on in a digital marketing campaign.
Expert tip: An agency can support all of the above to help remove much of the stress from your business' shoulders, but you will need at least one individual on your side to work with them. This will be invaluable at the earlier stages of a campaign, when plenty of questions are asked, and later on in a strategy, when approval is needed to ensure the strategy is implemented correctly.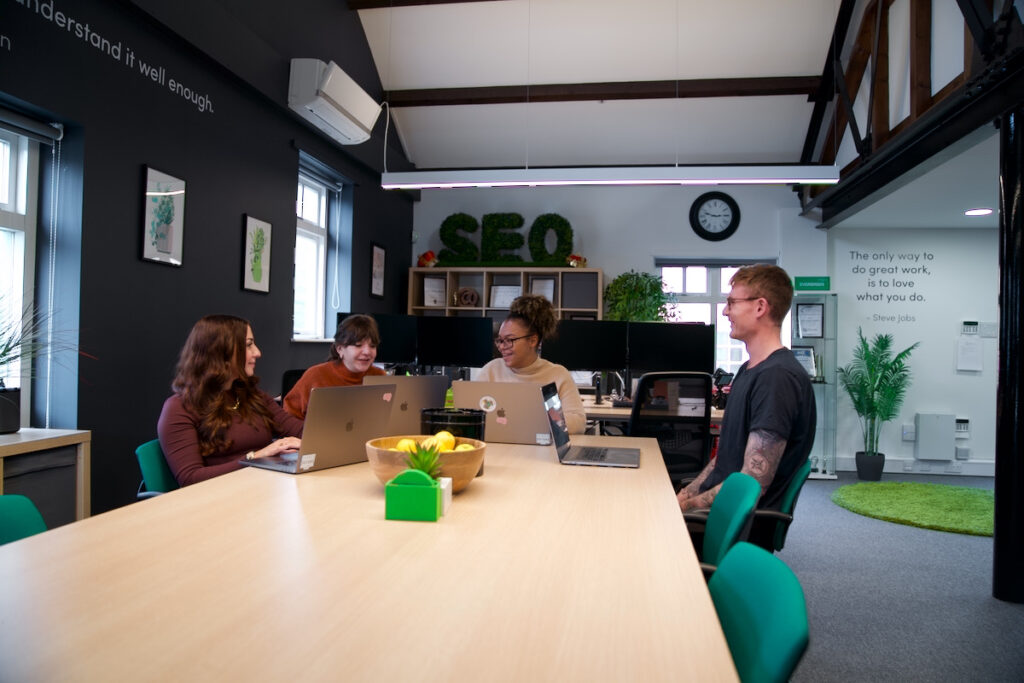 When determining your digital marketing budget, you need to ensure that your money will be invested wisely. Your marketing spend will vary depending on:
Your industry
Your competition
The channels being used
The goals you are looking to achieve
Do your research – are you planning on partnering with an agency or working with freelancers? For example, in-house resources bring their own challenges, such as recruitment and wage costs. Consider the multiple roles of expertise required to accomplish your goals – strategic, creative, and content expertise as well as technical expertise.
Working with an agency will bring in this expertise, but you need to be confident you have found the right team to help you grow your business. To find the right agency, ask for previous experience, and demonstrable expertise, and speak with existing clients of a potential agency or previous employers of potential recruits.
Expert tip: In order to establish a reasonable figure for your digital marketing budget, consider your marketing performance and spending over the past one to two years and then overlay your growth plans and trajectory.

Taking all the insights you have gathered so far from this process, build an initial 12-month plan. It is rare to achieve everything you want in the first 12 months, so you should think of it as a stepping stone to where you want to be.
It's important to get the first 12 months right and use the time wisely as you'll be building a foundation on which you can grow. This is your opportunity to get your ducks in a row. We have found the best way to approach this is to break your 12-month plan into quarterly sprints. Write down the following.
Where do you want to be in 12 months?
The answer to this question will help you determine what you need to achieve in the next:
Three months
Six months
Nine months
Expert tip: Approaching it in this way breaks down the steps into smaller, less daunting chunks, working on a quarterly basis.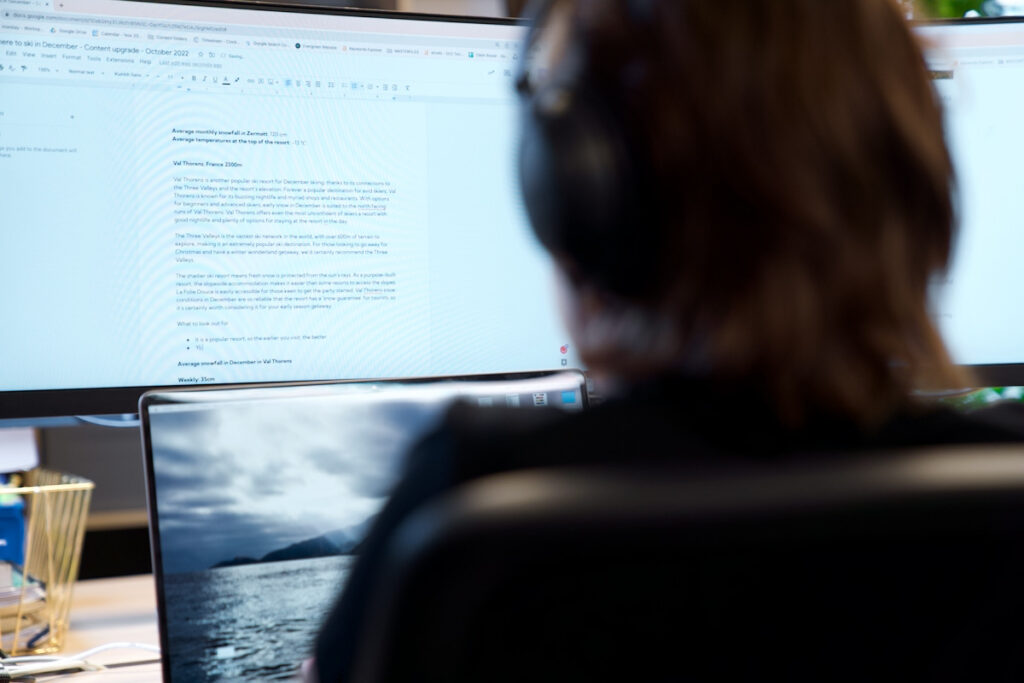 With the 12-month plan clear in your head, split that into half and meticulously plan priorities for the first six months. You'll want to look at your first two quarterly objectives and list specifically what needs to happen month to month.
Things to think about and note down include:
What are the biggest priorities for the first three months?
What are the biggest priorities for the second three months?
Write out the months one through six and their respective priorities to visualise the order in which you need to act. During this phase of planning, you should be thinking about things such as:
Who is going to do what?
How long is it going to take?
What support is going to be needed (if any)?
How will it be measured to ensure successful completion?
What could go wrong?
Where is the potential for delays/issues? (How can you try to prevent these ahead of time?)
Once you have planned your next 6-month roadmap you will have a clear idea of what is going to happen, when, how and by whom.
Expert tip: Expect the plan won't necessarily go exactly as planned, it rarely does. If you stay true to the overall objectives and adjust as needed, always updating the plan and priorities, you will be surprised how much you can achieve in a few short months.

You will need to set in place sufficient tracking to monitor your progress and to ensure your measures are making an impact. Although there are a wealth of tools out there to help you track and measure, we would suggest Google Analytics.
Some technical expertise is required to get things set up. The level of complexity will largely depend on your Content Management System and what it is you want to track.
A conversion will typically be a sale, but you can set up a conversion to be any action you deem valuable, such as
An enquiry/lead, either through a form submission, phone call or email
Downloads of a guide/resource from your website
Video views and/or interactions
Visits to a certain page
Expert tip: With some technical support, you can get all the tracking in place as part of your planning stage. That way, you can be confident that, as you begin to execute your digital strategy, everything will be tracked and monitored accurately, and can therefore be reported on.

Tracking and monitoring your progress is essential to your digital marketing strategy. You'll want to consider:
How much data do you want to see?
Do you want the granular performance data or just a top-line on performance?
Do you want the data summarised in a report or access to the tools so you can see the data for yourself?
With what frequency do you want to review your data?
Who will be monitoring and reporting on the key performance metrics?
Do they have the skills required to enable them to do this or will training be required?
Expert tip: Failing to monitor business performance often leads to wasted time and money. Only through regular monitoring and reporting will you be able to truly identify what works, what doesn't, and how best to adapt and evolve to grow your business effectively.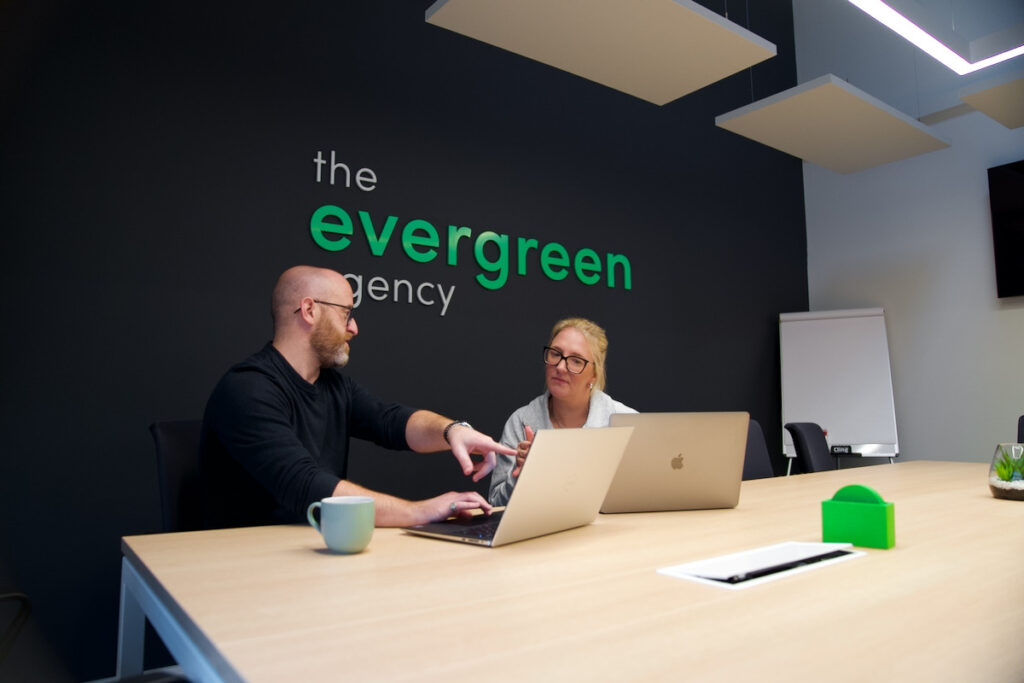 So there you have it, 11 simple to follow steps that guide you through the process of establishing a digital growth strategy. Having worked through this guide, you will:
You will know how your brand is performing today
You will be clear on your commercial objectives for the future
You will understand what your data is telling you (the most important bits)
You will know how you compare to the competition
You will know where to focus your efforts (channels)
You will know what is going to be required to meet your goals (resource)
You will know the budget you're going to need
You will have a clear 12-month plan/strategy
You will have a detailed 6-month roadmap (and objectives)
You will know what success looks like (goals)
You will have visibility on and be tracking against your commercial goals
If this all sounds great, but you'd rather someone do it for you then consider partnering with us.
Not convinced? See our case studies to learn how we've helped our clients to achieve their business objectives for years.
___
👋 I'm Aaron, connect with me on LinkedIn.
I'm the Founder & MD of Evergreen, a digital marketing agency that specialises in growing ecommerce & retail brands.
👉 See our ecommerce case studies.
👉 Discover our story.
👉 Subscribe to our YouTube channel.
👉 Join our weekly newsletter for digital marketing that cut through the noise.