How to win with Meta Ads (super simple)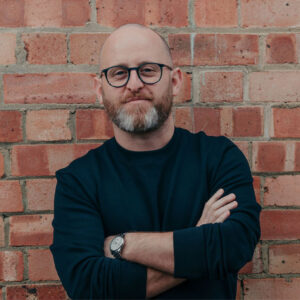 Aaron Rudman-Hawkins
Aaron Rudman-Hawkins is a dynamic digital marketing expert and a driving force behind The Evergreen Agency's success. With a passion for technology and a deep understanding of the ever-evolving digital landscape, Aaron has become a trusted name in the industry.
Read Aaron's bio here
In this Ask Aaron, I'm going to share the secrets to succeeding with Meta Ads. Before you say it, I know what you're thinking… Aaron? Meta Ads? What's going on here?!
Well, back in 2016-2018, I had some GREAT success in running Facebook Ads for brands. Fast-forward to 2023, and as an agency, we've rekindled our focus on Meta Ads to help our clients expand their paid media activities – taking them to a whole new level 🚀
Today, I'll be showing you exactly how to conquer the world of Meta Ads, in a fairly simply.
Whether you're a brand or a marketer, this guide will help you unlock the potential of Meta Ads.
Let's get into it!
Meta Ads vs. Google Ads
If you're well-versed in Google Ads, transitioning to Meta Ads is a breeze. The core principles remain the same, and the transition is smooth. Don't over think it!
Prospecting vs. retargeting:
Understanding this distinction is crucial. Prospecting aims to attract new customers who might not know about your brand, while retargeting targets those who have already engaged with your brand. Know the difference!
Budget allocation:
For most brands, a 2/3 – 1/3 split works well. Focus two-thirds of your budget on prospecting and one-third on retargeting. Adjust this ratio based on your brand's unique circumstances.
Prospecting strategies:
In the prospecting phase, consider introducing your brand to a new audience through lifestyle elements, discounts, offers, and incentives. Remember, your target audience isn't actively seeking your product, so don't push a hard sell.
Retargeting campaigns:
The goal in retargeting is to entice those who are already aware of your brand. Use campaigns targeting website visitors, customers, social media engagers, and a customer list for maximum impact.
Audience optimisation:
Your ad sets are where the magic happens. Set up ad sets for different audience segments, including lookalike audiences, detailed interests, and geographic targeting.
Customer retargeting:
Customers can be re-engaged in various ways based on their past interactions. Develop specific strategies for website visitors, previous customers, and those who've engaged with your brand in any way.
Effective ad creatives:
Regardless of whether you're prospecting or retargeting, compelling ad creatives are essential. Experiment with different creative types, calls to action, and incentives to identify what resonates with your audience.
Meta ads structure:
Your campaigns should align with your business objectives. Keep it simple, with campaigns, ad sets, and ads, following the same principles in both prospecting and retargeting.
Winning with Meta Ads doesn't have to be complicated. By distinguishing between prospecting and retargeting, optimising your audience, and creating compelling ad creatives, you can harness the full potential of Meta Ads.
As we move forward into 2024, we're expanding our Meta Ads expertise at Evergreen, offering a complete suite of advertising solutions for retail and ecommerce brands. Embrace the simplicity of this approach, and you'll see positive results in your Meta Ads campaigns.
If you found this guide useful, feel free to share your thoughts with me via LinkedIn, and let's continue the conversation.
___
👋 I'm Aaron, connect with me on LinkedIn.
I'm the Founder & MD of Evergreen, a digital marketing agency that specialises in growing ecommerce & retail brands.
👉 See our ecommerce case studies.
👉 Discover our story.
👉 Subscribe to our YouTube channel.
👉 Join our weekly newsletter for digital marketing that cut through the noise.