Meet our newest Evergreen recruit – Amber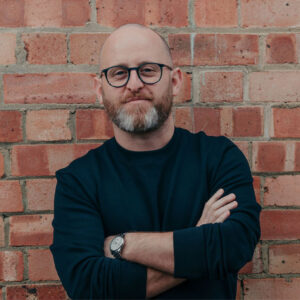 Aaron Rudman-Hawkins
Aaron Rudman-Hawkins is a dynamic digital marketing expert and a driving force behind The Evergreen Agency's success. With a passion for technology and a deep understanding of the ever-evolving digital landscape, Aaron has become a trusted name in the industry.
Read Aaron's bio here
Introducing the newest addition to the Evergreen Team… Amber Williams! Amber joined the Evergreen Team recently as PA / Marketing Assistant to our very own MD Aaron. We thought what better way to introduce her to our clients and readers than with a short 'get to know me' blog post.
When we asked Amber to give us a little bit of a summary about her, the first thing she came out with was her Midlands roots. Born in Shropshire, Amber grew up just shy of the Welsh border and has an avid love for all things countryside, which is probably why she loves our office so much!
Alongside being an avid lover of country walks and exploring, Amber can often be found visiting family and friends, or tucked away somewhere reading a good book. As cliché as it sounds, Amber is a bit of a bookworm and often can't be reached between the hours of 6 and 10pm due to the grip of her newest book.
After studying Marketing at Oxford Brookes University, Amber was searching for her first step into the Marketing Industry and it just so happens that she stumbled upon the Evergreen Team.
Since joining the team, Amber has enjoyed getting to know all of our friendly faces, whilst throwing herself into her new role. We asked Amber how she's found her first two weeks in the office and this is what she had to say:
'Well it's definitely fast paced, but in the best way possible! My head is already overflowing with ideas of how we can shout about the Evergreen team and all the incredible work they do. I'm definitely excited to see what happens in 2022.'
Well, there we go. That's Amber everyone!
___
👋 We are Evergreen and we grow ecommerce brands.
👉 See our ecommerce case studies.
👉 Discover our story.
👉 Subscribe to our YouTube channel.
👉 Join our weekly newsletter for digital marketing that cut through the noise.