My 1 non-negotiable when pitching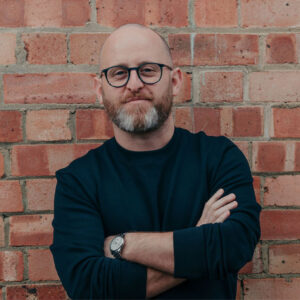 Aaron Rudman-Hawkins
Aaron Rudman-Hawkins is a dynamic digital marketing expert and a driving force behind The Evergreen Agency's success. With a passion for technology and a deep understanding of the ever-evolving digital landscape, Aaron has become a trusted name in the industry.
Read Aaron's bio here
We talk to a lot of prospective clients – I would say most weeks I'm having at least two or three conversations with brands who are looking to scale online.
And overtime, I've developed one or two non-negotiables that I continue to stand by when it comes to the pitching (or what I like to call presenting) process.
Yep you've guessed it, my biggest non-negotiable is having access to a brand's data (GA, GSC, Google Ads, Meta) if I'm asked to present them with a digital marketing growth strategy.
Let me explain why:
Our pre-qualification process
Like most agencies, we've crafted a well-defined process to prequalify potential clients. It's a crucial step to assess whether we can genuinely make a difference to their brand and if we're a good fit. The way to know this? Access to their data.
The importance of data access
We request access to various data sources, ranging from Google Analytics and Google Search Console to Google Ads accounts and more. This isn't mere formality; it's a pivotal step that allows us to grasp where the client's brand stands. We need to analyse what's working, what isn't, and where opportunities lie.
Context is key
Data provides context. We need to understand the client's history, their current status, their competitors, and, most importantly, their vision of success. This context is the bedrock upon which we craft our strategies.
Taking things seriously
Data access also offers insights into the client's level of seriousness and organisational prowess in their marketing efforts. A well-organised dataset signals that they have a clear business plan and take their marketing endeavours seriously.
Declining when necessary
Regrettably, not all potential clients are willing to grant us access to their data. While we respect their decision, this lack of transparency can be shortsighted. Without data, we can't confidently assess their needs or create tailored strategies.
Informed presentations over blind pitches
We categorically refuse to pitch blindly. Instead, we invest time in meticulously analysing the data before we present our strategies. This sets us apart from agencies that make generic promises without understanding the client's unique circumstances.
Avoiding the all too common churn
Access to data isn't solely about winning a pitch; it's about forging enduring partnerships. Agencies that pitch blindly often lead to client churn because they can't deliver on vague promises.
Establishing rapport from the get go
We aim to build rapport with clients from the outset. By demonstrating our commitment to understanding their brand through data, we often earn their trust even before discussing our services.
You can never be too prepared
Before a presentation or pitch, we typically dedicate around two weeks to data analysis and getting to know the client. This effort pays off handsomely when clients witness our unwavering dedication to their success.
Sticking to your guns
As agency owners, it's crucial to establish and uphold non-negotiable rules. For us, data access is one such rule. Even if it means turning down remarkable brands, we won't compromise on this.
Just another day in the life of an agency owner eh?!
That's it for this video, we'll speak soon, take care.
___
👋 I'm Aaron, connect with me on LinkedIn.
I'm the Founder & MD of Evergreen, a digital marketing agency that specialises in growing ecommerce & retail brands.
👉 See our ecommerce case studies.
👉 Discover our story.
👉 Subscribe to our YouTube channel.
👉 Join our weekly newsletter for digital marketing that cut through the noise.