How I pivoted from £30k clients to £120k+ clients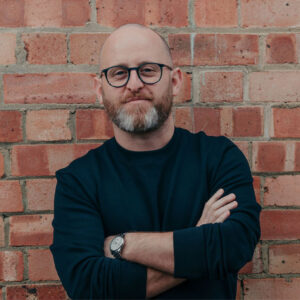 Aaron Rudman-Hawkins
Aaron Rudman-Hawkins is a dynamic digital marketing expert and a driving force behind The Evergreen Agency's success. With a passion for technology and a deep understanding of the ever-evolving digital landscape, Aaron has become a trusted name in the industry.
Read Aaron's bio here
From clients spending £30k a year to £120k+ in just under 12 months, that's pretty good going if you ask me!
In this Ask Aaron video, I'll be explaining how I managed to completely pivot our average client spend in just under 12 months.
But why did we do this in the first place?
Well, at the back end of 2022, I started to notice that we were investing HUGE amounts of time and effort into our client accounts and as a result, we were achieving incredible results month on month.
Doesn't sound like much of a problem right?
Well when looking into it a bit further, I started to realise that we were actually over-servicing clients by quite a hefty amount – I'm talking 2, 3 and sometimes 4x more than what the client was investing at the time.
So naturally, we approached our clients to explain and encourage an increase in investment, so that we could continue to work at the fantastic rate that we were.
Some were onboard, some not so much.
And so, by the end of 2022, I'd started to realise that in order to continue having the freedom to do the work that we knew would make a different in growing these brands, we needed to be working with bigger budgets.
And so the pivot began!
👉 We started by culling some of our clients
👉 We then streamlined who we worked with
👉 We turned our focus towards the A clients
👉 Doubled down on client results
👉 We raised our prices
👉 We said 'no' a lot more
👉 We made prospects jump through hoops to work with us
👉 I re-forecast our agency growth on 'less is more'
None of the above were easy decisions to make by any means, but they've definitely been worth the risk.
We've since signed on 4 new 6-figure clients, with conversations happening this very moment, discussing who could be next. We're certainly not done yet but for just under 12 months, I think we're doing pretty well.
___
👋 I'm Aaron, connect with me on LinkedIn.
I'm the Founder & MD of Evergreen, a digital marketing agency that specialises in growing ecommerce & retail brands.
👉 See our ecommerce case studies.
👉 Discover our story.
👉 Subscribe to our YouTube channel.
👉 Join our weekly newsletter for digital marketing that cut through the noise.