Do you deserve to be no.1?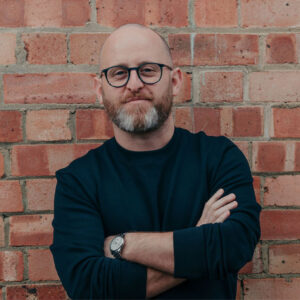 Aaron Rudman-Hawkins
Aaron Rudman-Hawkins is a dynamic digital marketing expert and a driving force behind The Evergreen Agency's success. With a passion for technology and a deep understanding of the ever-evolving digital landscape, Aaron has become a trusted name in the industry.
Read Aaron's bio here
In this video, I share the fundamentals of a simple, but powerful concept that has helped countless brands push themselves up the ranks to become no.1 in search results.
Let's dive in!
In the very first conversations I have with a brand, I challenge them with this question: Do you truly deserve to be the top result in search rankings? A question I've asked 100s of times to brands over the years. I ask this because, often, brands don't deserve to rank as no 1, simply because what they offer does not align with what Google wants.
Let's take it back to basics and remind ourselves of Google's focus, which is expertise and value.
Brands want to sell products and services. Google, meanwhile seeks to provide answers to user queries. Because brands and Google have different goals, the misalignment between these two objectives can often hinder SEO success.
To put it frankly…. Google isn't interested in your company's longevity, testimonials, or office aesthetics. It seeks to provide expertise and value to the end user. So – how can brands align with this and demonstrate that they deserve to rank?
Recognise that your expertise and industry knowledge is your greatest asset!
It's vital that brands tap into the knowledge they have, not only to to align with the goals of search engines, but prove that your brand deserves to rank. Demonstrate your brand's core expertise and understand that your unique value proposition needs to extend beyond commercial reasons.
The importance of becoming an information resource
Google rewards brands that act as information resources, so ask yourself:
Are you an expert in your field?
Do you provide valuable insights, answers, and advice related to your industry?
These are the qualities Google values.
Google ranks websites based on expertise, authority, and value. Your website's content needs to showcase your depth of knowledge, expertise, and the value you bring to users.
Don't fall into the trap of hasty, superficial content creation. Focus on creating high-quality, informative, and engaging content that aligns with your brand's expertise. Consistency and strategic planning are key. Challenge yourself and your team. Does your content truly demonstrate your authority and expertise? Put yourself in the shoes of a user seeking valuable insights, and assess if your content meets that need.
Gaining Google's trust: The authority boost
As you consistently provide valuable content, Google starts recognizing your authority and rewarding your efforts with improved rankings. The more Google trusts you, the more it will prioritize your content.
Inspiration from competitors: Analysing the best
Analyse competitors that outrank you. Identify what they're doing right—content quality, depth, consistency. Use this analysis as inspiration to enhance your own content strategy.
The philosophical shift: Making SEO simple
SEO isn't a convoluted puzzle. Unlocking SEO success doesn't require magic; it requires a shift in perspective and a commitment to being an authority in your field. It revolves around the simple concept of deserving to be number one. By aligning your brand's expertise and value with Google's goal of providing answers, you can pave your way to higher rankings and increased visibility.
So, ask yourself, "Do we deserve to be number one?"
Challenge your brand, build a robust content strategy, and watch your authority rise as Google rewards your efforts. Remember, the journey begins with becoming an information resource—because in the eyes of Google, expertise is king
Challenge yourself and your team to be better and ask internal – do we deserve to be no.1?
If not, why not and let's change that…
Check out some of my other videos when it comes to ranking no.1 through the use of content marketing:
What I've been saying for years about content marketing
___
👋 I'm Aaron, connect with me on LinkedIn.
I'm the Founder & MD of Evergreen, a digital marketing agency that specialises in growing ecommerce & retail brands.
👉 See our ecommerce case studies.
👉 Discover our story.
👉 Subscribe to our YouTube channel.
👉 Join our weekly newsletter for digital marketing that cuts through the noise.