Mastering research and relevancy in promotion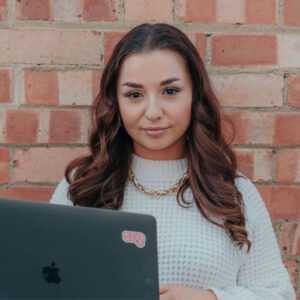 Amber Buonsenso
Amber Buonsenso is an expert in all things promotion and digital PR, building solid media relationships and securing links for many ecommerce brands in some of the top media publications globally.
Read Amber 's bio here
Over the years, the digital pr industry has seen many trends come and go. One thing that will always remain a core part of promotion, whether that be digital PR or link building, is relevancy.
Despite the fast pace the industry works in, it's so important to remember that well-researched, relevant ideas will never go out of style. At Evergreen, we realise that this is something that should run through every promotion idea and outreach tactic.
If you're looking for guidance on how to ensure relevant and well-thought-out promotion activity, here are our top tips and methods for mastering research and relevancy when promoting your brand online.

1 – Never compromise an idea's relevance to your business
Pleasing journalists is important and in order to have an idea covered in the media, it needs to be relevant to the journalist you are sending it to. This remains entirely true, although it is important to ensure that your ideas are relevant to your brand above all. You may have a newsworthy idea, but if it doesn't naturally fit with your brand then it defeats the point of promotion.
It is important to remember how Google views links to a website and how irrelevant links will look in your client's backlink profile. Backlinks allow Google to gain a better understanding of what your business is about, so securing links on topics and websites with no relevance to your brand can confuse search engines and have a negative impact on your business. For this reason, promotion ideas need to be relevant to both parties for it to be worthwhile.
2 – If you have to complicate an idea to make it relevant to your brand, it isn't relevant!
If you are unsure whether your idea is 'relevant enough' to your brand, remember that relevant ideas should naturally have a clear correlation to your business. If it doesn't, and you're struggling to find connections to your brand, you may need to question whether it is as relevant as you think.
3 – Lead ideation sessions with the client front of mind
When thinking of campaign ideas that will generate links for your brand, lead ideation sessions with your brand front of mind. This will help eliminate the scenarios above as your ideas will evolve with your brand at the core, developing into relevant campaign ideas for journalists to cover.
Starting ideation with campaign formats or wider events that are happening in the media cycle can prove difficult when trying to tie them back to your business, meaning relevancy can easily be compromised.

Thorough research is at the heart of any well-executed, relevant promotion idea. It is important to look into your business and industry to identify any potentially newsworthy opportunities but also to identify target journalists who cover topics in your remit.
1 – Ensure you have an in-depth understanding of your business or client
Understanding your business inside out is necessary when coming up with promotion ideas. It allows you to explore every avenue possible, meaning you won't be missing any aspects which could work in the ideation stage.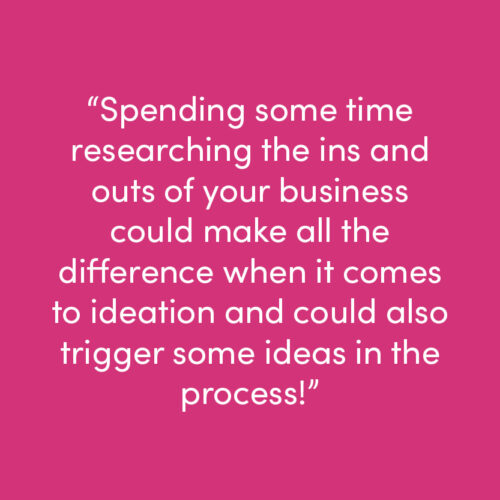 2 – Research the media to understand which journalists cover the topics relevant to your brand
Researching the media is an effective way to find promotion opportunities for your business and establish if there are any common topics, events or article formats journalists are producing. This helps identify the top journalists that you would like to target and any recurring topics they produce that you could tie into your pitches. Additional information such as certain do's and don'ts in ideas and pitches may also be highlighted from carrying out this research task. Unfortunately, in recent years journalists have spoken out on receiving many pitches that lack relevancy and personalisation, so conducting research prior to developing ideas allows us to avoid falling into this narrative.
3 – Research your competitors
Competitor research plays an important role in both business and marketing, so promotion is no different! Some research into your competitors' backlink profiles (which can be achieved by using SEO tools such as Ahrefs) will allow you to gauge an understanding of how they are generating links.
Your competitors' backlink profile also reveals the tactics that are working for them and the ones that aren't. This becomes incredibly useful when coming up with your own ideas, not only helping you determine the links required to compete with them and bridge the gap but highlighting any missed opportunities that you could capitalise on.
Want to know more about how we achieve relevant links and effectively promote ecommerce brands? Find out more about our promotion offering at The Evergreen Agency here.
___
👋 We are Evergreen and we grow ecommerce brands.
👉 See our ecommerce case studies.
👉 Discover our story.
👉 Subscribe to our YouTube channel.
👉 Join our weekly newsletter for digital marketing that cut through the noise.