7 reasons why an agency is a great business model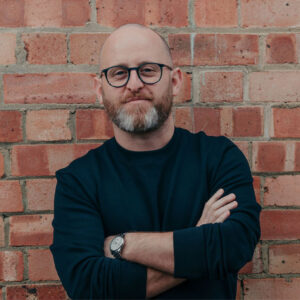 Aaron Rudman-Hawkins
Aaron Rudman-Hawkins is a dynamic digital marketing expert and a driving force behind The Evergreen Agency's success. With a passion for technology and a deep understanding of the ever-evolving digital landscape, Aaron has become a trusted name in the industry.
Read Aaron's bio here
As most of you will have probably guessed by now, I absolutely LOVE running my agency.
I just think agency business model is fantastic for a variety of different reasons.
In fact, in this Ask Aaron video, I'll be explaining the 7 reasons why an agency, is one of THE BEST business models you can have. Here's why:
👉 Working on a retainer basis – we never start at 0 at the beginning of every month.
I'm not thinking, 'how am I going to pay the bills' or 'how am I going to pay the team' because I know, so long as we continue to do great work and achieve great results for our clients, then I know our clients will stay with us, and they'll continue to pay their monthly retainer.
👉 Having long-term clients – we pull out all the stops, and they continue to work with us
I know, we work exceptionally hard for our clients, and pull out all the stops for their brand. As a result, we know it's very likely those clients will continue to want to work with us, on a long-term basis.
👉 Variation – the variety of work, it's just fantastic!
You're working with different businesses every day, noticing the commonalities between them all, but also the nuances and quirks of a completely new or different industry.
👉 Mixed skill sets – get them around a table and watch the analysts, techs and creatives whip up a storm in ideas
There aren't many business models that allow for such a variety of skill sets to get a round a table and work together in such a collaborative way!
👉 Replicable learnings – the success of one client, can jump start the success of so many others!
You test and experiment for a client and it works – fantastic! But now you can go and you can apply that to five other client accounts who have a similar set up. The success of one can become the success of many!
👉 Predictable & scalable – the way we've grown has always been organic and steady
I can forecast and model the growth of our agency with a large amount of confidence, and that's because of our steady retainers and long-term clients. Being able to look back and see the steady organic growth of Evergreen allows me to predict and scale the agency's growth.
So those are just some of the reasons why I believe the agency business model is one of the best!
___
👋 I'm Aaron, connect with me on LinkedIn.
I'm the Founder & MD of Evergreen, a digital marketing agency that specialises in growing ecommerce & retail brands.
👉 See our ecommerce case studies.
👉 Discover our story.
👉 Subscribe to our YouTube channel.
👉 Join our weekly newsletter for digital marketing that cut through the noise.