Who else can relate to the six-month SEO itch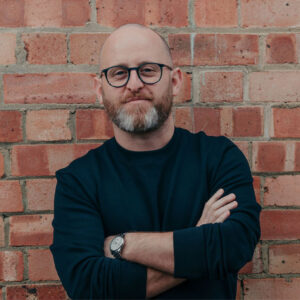 Aaron Rudman-Hawkins
Aaron Rudman-Hawkins is a dynamic digital marketing expert and a driving force behind The Evergreen Agency's success. With a passion for technology and a deep understanding of the ever-evolving digital landscape, Aaron has become a trusted name in the industry.
Read Aaron's bio here
SEO is a long-term strategy that requires patience and persistence. However, many brands experience what we like to call the "6-month SEO itch." It's that moment when a little bit of doubt starts to creep in, and as a brand, you start question if the strategy is really working.
In this Ask Aaron, I'll be providing my perspective on how brands can navigate this 6-month SEO itch, and when to stick or when to twist.
The foundation-building phase:
When you partner with an agency for SEO, there's an initial surge of excitement and activity. The first few months are dedicated to laying the foundations, which can include audits, research, analysis, and goal-setting.
SEO is a long-term game, and it's essential to understand that results won't come instantly, despite the initial burst of effort.
The 6-month SEO itch:
Despite the long-term strategy, many brands reach a point, typically around the 6-month mark, where they start questioning the effectiveness of their SEO efforts. The pressure mounts as company leaders want to see immediate results, despite knowing the nature of SEO.
It's natural for marketing managers and CMOs to feel the heat from their superiors, who question the ROI of SEO investments.
Avoiding the itch:
Stay aligned with your agency on the long-term vision and strategy. Regularly reiterate your goals and expectations to ensure clarity and minimise ambiguity. Emphasise the importance of small wins!
Look for "low-hanging fruit" opportunities that can lead to quick SEO improvements, such as fixing indexing issues, improving navigation, or resolving technical errors. Highlight the small wins to demonstrate progress and keep stakeholders confident that SEO is making a positive impact.
Most importantly, make sure your agency is committed to helping you look good in front of your superiors. Their job should be to support you and show the value of your SEO efforts, even in the short term.
The risk of agency hopping:
Beware of changing agencies impulsively. Jumping from agency to agency won't lead to sustained success. Agencies that focus on quick results may lead to a heavy reliance on paid advertising, missing the long-term benefits of organic search traffic. The best SEO results often emerge in the second year and beyond, so stick to the course and maintain a balanced approach between paid and organic strategies.
The 6-month SEO itch is a common challenge for brands and agencies working together on long-term SEO strategies. By staying aligned on goals, emphasising small wins, and showcasing progress, you can overcome this hurdle.
Avoid the temptation to switch agencies impulsively and remember that SEO is a marathon, not a sprint. Stay the course, and the long-term benefits will speak for themselves.
___
👋 I'm Aaron, connect with me on LinkedIn.
I'm the Founder & MD of Evergreen, a digital marketing agency that specialises in growing ecommerce & retail brands.
👉 See our ecommerce case studies.
👉 Discover our story.
👉 Subscribe to our YouTube channel.
👉 Join our weekly newsletter for digital marketing that cut through the noise.