We're launching Evergreen Careers for the third time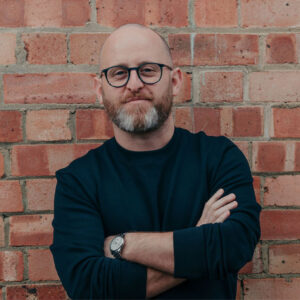 Aaron Rudman-Hawkins
Aaron Rudman-Hawkins is a dynamic digital marketing expert and a driving force behind The Evergreen Agency's success. With a passion for technology and a deep understanding of the ever-evolving digital landscape, Aaron has become a trusted name in the industry.
Read Aaron's bio here
It's with great pride that I can confirm we are officially relaunching our Evergreen Careers initiative for the third time in as many years.
We're inviting young professionals to apply to join us with no experience or degree required. What we care about, is your passion and desire to learn digital marketing. So, if this is you or someone you know, keep reading to learn more about this fantastic initiative that we're so excited to launch for 2022.
These roles require ZERO experience and no degree. We're going to train you from the ground up across everything you need to know.
These are full-time, permanent, PAYE roles that are 100% funded by The Evergreen Agency (we're not using government schemes of any kind of apprenticeships, we're investing in bright young people as they are the future).
👉 These roles offer unparalleled career opportunities for growth and progression.
👉 These roles offer excellent rates of pay for entry-level roles.
👉 These roles are 100% supported with full, meticulous training provided.
Almost every single person that has joined us through Evergreen Careers remains with us today and this is something we are VERY proud of. 💚
First launched in 2019, Evergreen Careers was launched as our way of giving back to the local community.
We had no idea if there would be any interest in the scheme when we first rolled it out, but we were quickly overwhelmed by the response and in April 2019 we employed Naomi Francis-Parker as our first full time, permanent team member through the scheme, which is funded and supported entirely by our agency.
Naomi won't mind me saying, she was our guinea pig and she has gone on to prove how right we were to invite those without digital marketing experience to join us. Several years later and Naomi is still with Evergreen as our SEO Manager, she is one of the most senior people in our agency and oversees our clients SEO strategies today.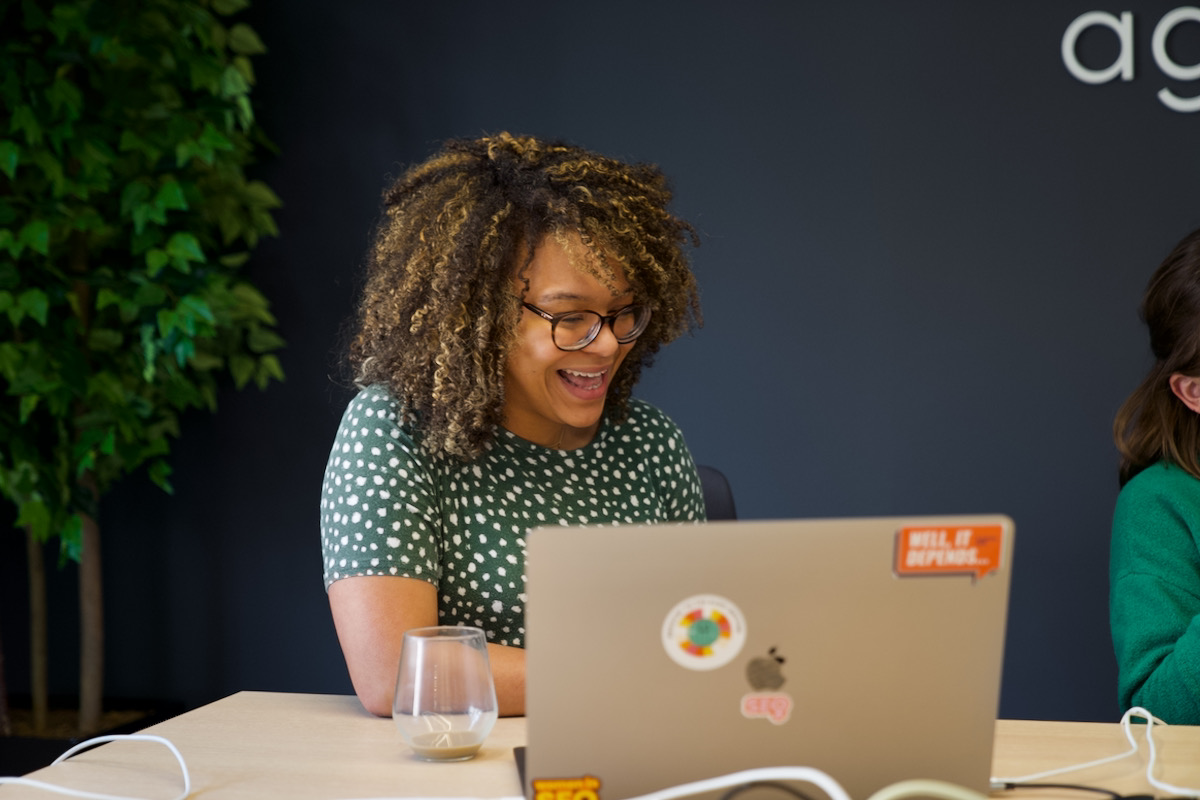 Naomi commented: "I first started at Evergreen with very little digital marketing experience or knowledge, just an eagerness to break into the industry and learn as much as I could from a company that was invested in its team. I was lucky enough for Aaron to take me under his wing as a Junior SEO Executive which kickstarted my career in digital marketing through hours, weeks and months of dedicated guidance, knowledge sharing and mentorship.
Over the years I've been able to work my way up from a junior to a senior member of the team where I'm now responsible for all of our client strategies and a team of my own. None of this would have been possible without the guidance I've received from Evergreen and the sheer amount of time invested in helping me learn and grow as a digital marketer."
As Evergreen continued to grow in 2020, we relaunched the scheme in the autumn of that year, despite being in the middle of a pandemic and had over 130 applicants for the two roles we published on our website. The demand was unprecedented and we found two truly remarkable young people, who went on to join us and start on the very same day.
Amber Buonsenso and Sean Cousins joined us as Junior SEO Executives in November 2020. Amber had just finished a digital marketing apprenticeship and Sean was working for a family business, but both were incredibly keen to break into digital marketing. We could see their passion and so recruited them both from a very competitive field.
There was so much interest in our Evergreen Careers initiative and the opportunity we were providing for young people with fully funded, permanent positions with full training and career development provided, that the scheme was picked up by a wrath of local and regional newspapers and written about repeatedly.
I'm glad to say both Amber and Sean remain very much an integral part of Evergreen today, both have had promotions and now play key roles in our agency's digital marketing offering.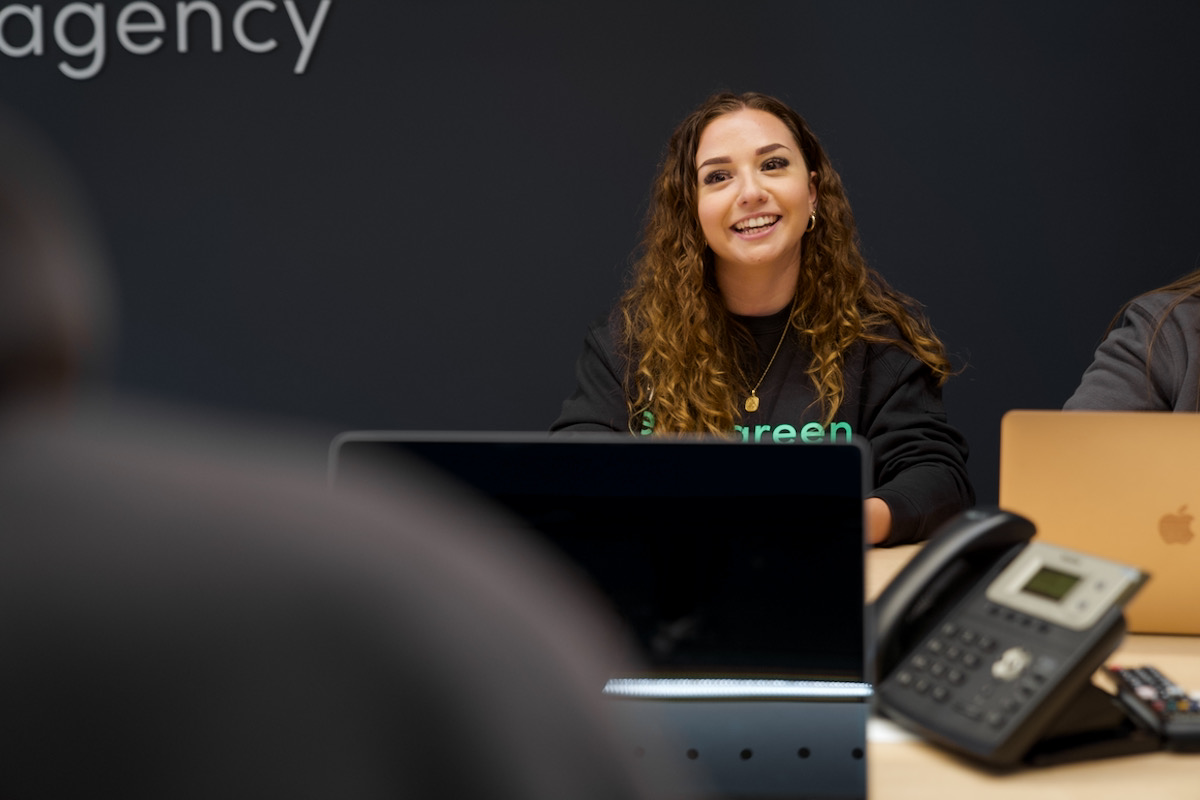 Amber commented: "The Evergreen Agency's careers initiative really helped me break into the digital marketing industry (into the agency world specifically) during difficult times through the pandemic when employers were reluctant to take on junior members of staff, especially those with very little experience.
Being offered a digital marketing role at The Evergreen Agency has fast-tracked my career progression, as the learning and progression opportunities here are endless. If you have a drive to succeed and a passion to learn, you will go very far."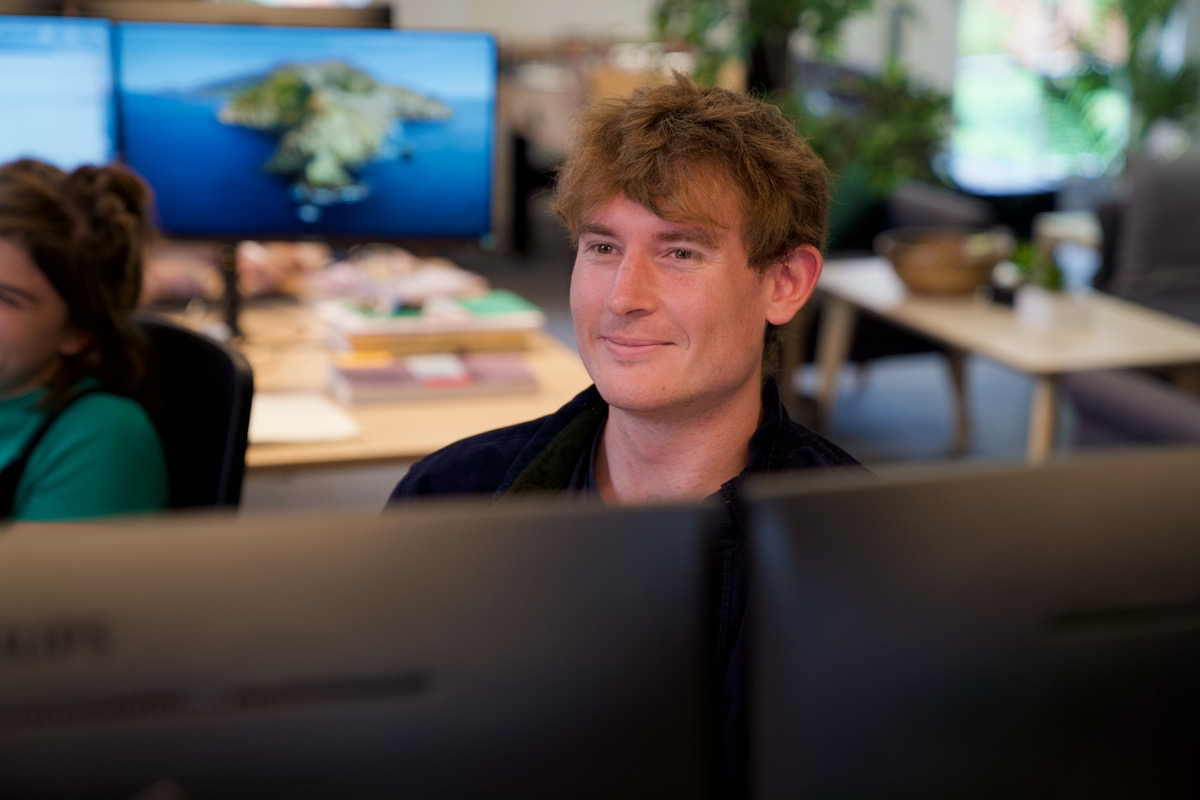 Sean commented: "I would recommend Evergreen's careers initiative to anyone who was looking to enter the digital marketing industry. I've had a vast amount of learning during my time at Evergreen, with the first year mainly focusing on building domain authority (through blogger outreach, digital PR and citation building).
My focuses currently surround reporting via Data Studio, on-page optimisation and working to improve the user experience of websites through technical audits.
The scheme and career path at Evergreen are geared towards a) giving a broad skillset to ensure we understand the key concepts of digital marketing and b) then helping you move into an area that you actively enjoy and want to work in. Everyone who works at Evergreen is hugely into their specific role, and it really translates into the relaxed, focused atmosphere that we have in the team."
In my opinion, one of the most successful things we have done as a business in recent years is bring in bright, young people that are keen to learn and then give them the support, the skills, the training and encouragement to blossom into incredibly talented professionals.
💚 We embrace their creativity and new ideas.
💚 We give them something to 'own' and some clearly defined responsibilities from day one (no making cups of tea and doing admin as a Junior here)
💚 We back them and support them to the ends of the earth.
💚 We put them on a pedestal and shout about their achievements.
💚 We invest in their learning and development.
💚 I personally give 1-2-1 training to every young person we bring in.
Why do we do this?
Because we're nice people and it's nice to be nice.
Because it's important to invest in the next generation of talent.
Because while every other agency is demanding years of experience, Evergreen plays the long-game in finding, developing and nurturing great talent and this is how we have developed the INCREDIBLE team bond and culture that we have today.
Evergreen Careers has successfully launched the careers of numerous young professionals so far and we're now looking for two more young people to join us this summer. The positions this year have a paid media focus, so will be specifically learning towards PPC (pay-per-click) and Paid Social Advertising.
If you or someone you know is keen to break into the digital marketing industry then you can find more details here.
We're excited to see who joins us and builds their career at Evergreen.
___
👋 We are Evergreen and we grow ecommerce brands.
👉 See our ecommerce case studies.
👉 Discover our story.
👉 Subscribe to our YouTube channel.
👉 Join our weekly newsletter for digital marketing that cut through the noise.