Human vs AI: What does the future of SEO look like?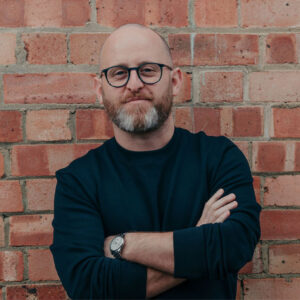 Aaron Rudman-Hawkins
Aaron Rudman-Hawkins is a dynamic digital marketing expert and a driving force behind The Evergreen Agency's success. With a passion for technology and a deep understanding of the ever-evolving digital landscape, Aaron has become a trusted name in the industry.
Read Aaron's bio here
In this episode of Ask Aaron, I discuss what the future of SEO might look like.
It's important to remember AI has always played a role in SEO
Tools for crawling
Tools for auditing
Tools to recommend optimisation
Tools to help improve readability
Tools to pull backlink profiles
With AI continuing to advance, tech SEO will increasingly become standardised and automated in my opinion.
CMS systems already do so much of the basics
Pre-packaged solutions/tools/plugins will increasingly leverage AI and mean that basic SEO will come 'out of the box', things such as:
Site speed
Tracking
Internal link optimisation (around relevance)
Schema
Content is going to become increasingly automated in my opinion.
Long-form content will/is become less prominent in the SERPs
Users will get the answers they want from the SERPs without visiting your website
Auto-play video shorts/snippets will address the users queries in the SERPs
So, if you work agency side, where does the agency fit in?
If you're employed in SEO at a brand, where do you fit in?
The human future of SEO is all about strategy and creative thinking.
Your ability to think differently is your greatest asset
Your ability to be creative
Your ability to look at the bigger, wider business plan
Your ability to leverage insights from those around you
Your ability to ask questions and develop a deep understanding of the product you're selling
Your ability to truly get to know the customer who buys your product
These are the things that the human will need to be focused on in the future
So there you have it, those are my predictions for the future of SEO.
The future of SEO isn't about humans versus machines- rather, harmonious synergy that leverages each entity's strengths. Rather than fearing the rise of the machines, let's embrace the evolution and seize the opportunities it presents.
Do you find this perspective on the future of SEO intriguing? Whether you're a seasoned SEO professional, a business owner, or someone keen on the digital landscape, share your thoughts in the comments below. Let's spark a conversation and navigate this exciting journey together.
___
👋 I'm Aaron, connect with me on LinkedIn.
I'm the Founder & MD of Evergreen, a digital marketing agency that specialises in growing ecommerce & retail brands.
👉 See our ecommerce case studies.
👉 Discover our story.
👉 Subscribe to our YouTube channel.
👉 Join our weekly newsletter for digital marketing that cut through the noise.