Why I'm starting a YouTube channel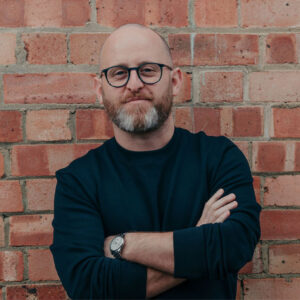 Aaron Rudman-Hawkins
Aaron Rudman-Hawkins is a dynamic digital marketing expert and a driving force behind The Evergreen Agency's success. With a passion for technology and a deep understanding of the ever-evolving digital landscape, Aaron has become a trusted name in the industry.
Read Aaron's bio here
Over the past few years, Youtube has never been a channel that we've leveraged. Linkedin has always been the go-to marketing channel for us, and it's a platform that's helped us market ourselves.
Previously, my Youtube pursuits haven't proven fruitful. I focused my pursuits on teaching people how to do SEO (in the form of a training course).
These are now accessible via our YouTube channel, full to bursting with valuable information, tips, advice and guidance.
As we hit the 10-year mark, it felt right to revolutionise our approach to Youtube marketing, celebrating 10 years of Evergreen, and follow our journey in the weeks, months and years ahead.
It's the perfect way to showcase the journey of building Evergreen.
Firstly, the realities, the highs, and the lows of building a successful business.
Secondly, I'm going to share my expertise and experience in digital marketing, including SEO, content marketing, promotion, and paid media. I've always had a commercial mindset, and aim to share honest insights into how we help ecommerce brands grow.
My aims with Evergreen
The way I approach digital marketing, and therefore run my business, is with the mantra of being big enough to cope, and small enough to care. I'm aiming to run a million-pound business by 40 (You heard it here first) and this Youtube channel will follow me and my team on this journey.
In the next few years, our aims include launching a podcast, writing a book, becoming a keynote speaker, and becoming a £2-3 million business in the next 10 years.
I love what I do, and love seeing my team grow into the experts they've become. Evergreen has given countless young professionals amazing opportunities to enhance their careers, helping ecommerce brands grow along the way, ethically, honestly and transparently.
All of this comes down to my wider goal – providing my little boy with things I never had. Similar to many entrepreneurs, growing up, I had fewer opportunities than others. I didn't enjoy school – I don't have any qualifications or GCSEs – and growing up, the idea of having a career, owning a house, and going on holiday seemed a distant dream. I work hard and continue to work hard to open the door to opportunities and experiences that I didn't have when I was younger and ensure my son can have the best education and experiences possible.
To be able to say you love what you do is a rare thing, and my philosophy and approach to my work have enabled me to reach this point so I can proudly look back, knowing that all my hard work and effort will be worth it.
So, let's get started. Thank you for joining me on this journey – I hope you find our Youtube series helpful, insightful and valuable – after all, it's only through helping one another that we can really make a difference.
___
👋 I'm Aaron, connect with me on LinkedIn.
I'm the Founder & MD of Evergreen, a digital marketing agency that specialises in growing ecommerce & retail brands.
👉 See our ecommerce case studies.
👉 Discover our story.
👉 Subscribe to our YouTube channel.
👉 Join our weekly newsletter for digital marketing that cut through the noise.