Why we're excited to introduce Performer of the Month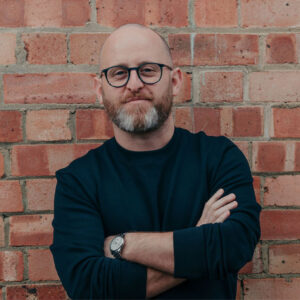 Aaron Rudman-Hawkins
Aaron Rudman-Hawkins is a dynamic digital marketing expert and a driving force behind The Evergreen Agency's success. With a passion for technology and a deep understanding of the ever-evolving digital landscape, Aaron has become a trusted name in the industry.
Read Aaron's bio here
So, for 2022, we decided to introduce a new monthly recognition and rewards program at Evergreen, called Performer of the Month and it's something we're excited to roll out.
We toyed with the idea of this award being something the leadership team would decide each month, but quickly realised why it would be so much better for the whole team to nominate who they feel deserves to be recognised each month.
We have put together a Google survey asking every member of the team for their nomination and reasons why and sent it out for January, with the announcement for the first winner to be announced shortly.
Here are four reasons why we felt introducing this kind of recognition and reward program was a must for our agency:
1. We are doing some incredible work and it's good to stop and review it
It's very easy in busy agency life to be so busy 'doing' that you never stop to look at everything you've done. The whole team can be guilty of this at times.
They are so busy doing amazing work that sometimes weeks pass by, and we've barely had a moment to stop and appreciate the extraordinary content the team have produced for a campaign, or the massive technical improvements made for a client, or the excellent coverage secured for a clients' promotional campaign.
Having a monthly award like this will force everyone to take a moment and think about all the fantastic work this agency has produced, which can only be a good thing.
2. Each department gets to show their support for what the others are doing
We have a very supportive team here at Evergreen. Our team slack channel is constantly flooded with supportive shout outs to various team members who have been smashing their roles in recent weeks.
What better way to nurture this positive culture than with a monthly opportunity to officially hype each other up and provide one team member a reward for all their hard work.
3. We can tie in this presentation to a wider monthly agency update (which we've been meaning to do)
We have said repeatedly that we want to do a monthly all-agency meeting to update everyone on what's going on. Things like big wins, stand out campaign results, new hires, updates and changes etc.
There is never a dull month at Evergreen, it's fast-paced and now knowing we will have a structured monthly meeting with the award at the end, it will (hopefully) ensure it happens every month without fail.
4. Everyone loves a bit of recognition
Lastly, it's just nice to be nice. The team here work so hard, they produce incredible work every single day and so this little gesture is our way to show them how much we value them and appreciate their work.
We'll be giving the winner the honour of having the Performer of the Month trophy on their desk for the entire month as well as a voucher of their choice as a little thank you. They'll also be getting tagged in the obligatory LinkedIn selfie whether they like it or not 😉
So, there you have it, Evergreen will now officially have a Performer of the Month from every month here on in and each year it will culminate in the people who won the most times over the year, winning the prestigious: Performer of the Year award!
We're only in February, so there is all to play for and I cannot wait to be announcing the winner of the first award very soon. Stay tuned, and sign up to The Evergreen Way for more agency updates!
___
👋 We are Evergreen and we grow ecommerce brands.
👉 See our ecommerce case studies.
👉 Discover our story.
👉 Subscribe to our YouTube channel.
👉 Join our weekly newsletter for digital marketing that cut through the noise.