A decade in SEO: what's changed and what's exactly the same?
Google released a BIG update this week and guess what? I know most business owners neither know nor care about it…
Google yesterday announced its next big shakeup planned for 2020 – according to their Twitter update and official Google Update a serious algorithm update is underway. What can we mere mortals take away from this announcement? This update is likely to be a big one. For Google to be making a song and dance about it, it's bound to have some gravity to it.
Google algorithms are not a new thing. However, as we look forward to a new decade, Google will likely be braced for significant change. With the way people search being an ever-changing factor that Google has to contend with, this algorithm will likely rock the boat a little. As Google prepares to make its next move, businesses online will have to be ready to play their cards right when it comes to their approach to search.
Bearing this in mind, we've decided to get a little reflective. The last ten years have seen some major milestones in digital marketing. Whether it be the advancements in technology that have changed the way people search, or Google algorithms which have meant businesses have had to change the way they get noticed online, this decade has seen some major changes.
We've broken down the most significant advancements of the last 10 years below. Get ready to feel nostalgic!
2010
So where were we ten years ago?
Launch of the iPhone 4 & iPad
Take yourself back to June of 2010, which saw the iPhone 4 revealed. With a sleeker look than it's predecessor the 3GS, the iPhone 4 featured Retina display and a front-facing camera. This was a major advancement and arguably bought about the 'selfie'. The release of the iPad, meanwhile, would transform consumer experience with online search and e-commerce, as it provided a more user-friendly browsing experience that desktop couldn't offer.
Instagram
Instagram a social media photo-sharing powerhouse with 1 billion active users as of 2018, launched back in 2010. It was an app launch that would lay the foundations for a complete overhaul in how users shared photos and information. For businesses, Instagram's growth in the last 10 years has transformed M-commerce and the importance of social media within a wider marketing campaign.
How SEO looked in 2010
In 2010, with smartphones and social media on the cusp of causing the biggest shake-up in digital marketing, search engines were beginning to get itchy feet. Realising the importance of keeping up with the tech advancements going on around them, site speed, mobile, and online video were the hot topics in the world of SEO. At the time, YouTube was the 2nd largest search engine, which meant video marketing and advertising was largely important. 
Real-time search was rising to prominence, due to online trends emerging on platforms such as Twitter. Relevance was still important, yes, but capitalising on the latest trends in search was becoming dominant, as searchers wanted to get clued up on what everyone else was talking about.
Conversion Rate Optimisation (CRO) looked to be a real focus going into the new decade in 2010. With faster websites and the growing dominance of e-commerce, the importance of turning web visitors into customers was becoming increasingly apparent. Businesses, as well as focusing on growth, needed to focus on retaining and converting clients.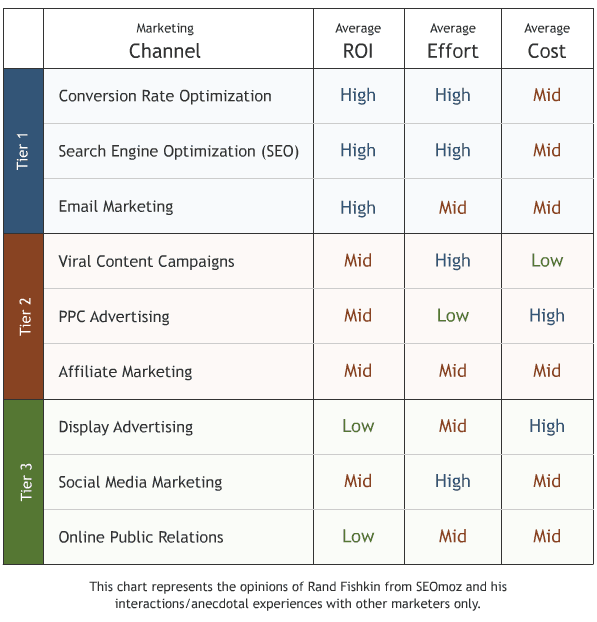 This looked to be the breakdown of where to invest your resources. (From a 2009 article)
How Google looked in 2010

Google had simplified their design by this point, but the search engine still had some features that you won't find in their current design. This includes the 'I'm Feeling Lucky', and a top toolbar for quick access to other Google features.
Google Search Algorithm updates: A Lowdown 
The 2010s saw a lot of change in the way Google processed its search results. In the mid 2000s, keyword stuffing and spammy content ruled the roost, with search engines yet to create real ways of stopping this kind of content dominating search results. Google hadn't really developed ways to dissuade this until….
Panda 2011
The panda update of 2011 was the start of what would be a transformation in online search. Google launched Panda with the hope of eradicating low-quality sites with poor, duplicated content and keyword stuffed pages from coming out on top. Panda penalised keyword spamming, and at a time where 'black hat' practices were more widely accepted, this update set in motion a decade which would see killer quality content and a carefully considered SEO campaign become increasingly prominent. 
For example…..
Here is a classic example of keyword stuffing, the kind of practice that, up until this update, many websites had been getting away with. Not so fast – the 2010s bought an end to old-age practices of keyword stuffing that, so far, had worked.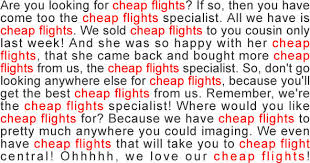 Rather than push out content that was overstuffed with that keyword, rather, Google would reward sites that had relevant information about how to source cheap flights, the best time to fly cheaply in the year, a list of good websites to source cheap flights, for example.
Let's have a look at the top results when we search cheap flights today.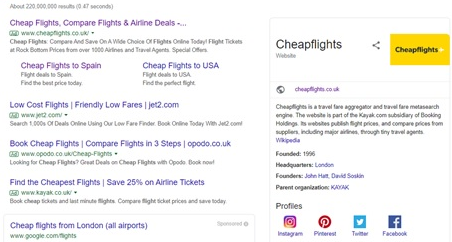 As you can see, Google has given results that are relevant and informative, with social media links to the website cheapflights.co.uk. Similarly, other websites offering similar services have appeared once we scroll down to the organic results.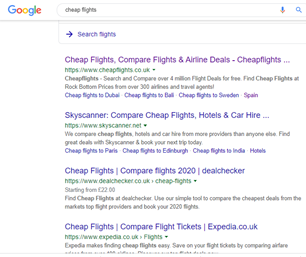 Rather than being stuffed full of keywords, Google has worked out that this website is the most helpful website based on the query. The homepage features a data input table that can assist users in finding – the cheapest flights. And…… the phrase 'cheap flights' is nowhere to be seen on the home page.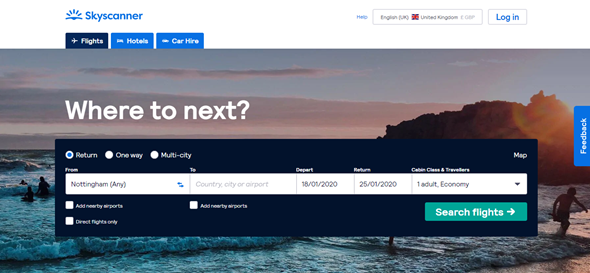 Rather than being stuffed full of keywords, Google has worked out that this website is the most helpful website based on the query. The homepage features a data input table that can assist users in finding – the cheapest flights. And…… the phrase 'cheap flights' is nowhere to be seen on the home page.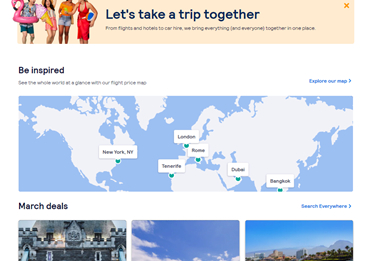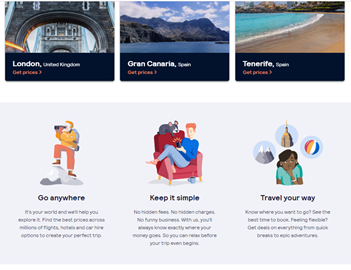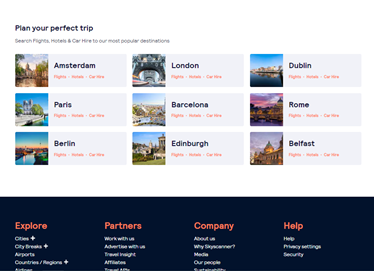 Rather, the website's homepage is interactive, with infographics, jump links and internal linking to locations and helpful resources, all designed with the user in mind.
Of course, these results are from 2020, but the point of this exercise? To prove that, over the last decade, the ranking factors Google value most all feed into providing the best user experience possible.
Panda – in a nutshell
Used machine learning to reward unique, compelling content users love
Algorithm worked by assigning pages with a quality qualification
Reduced ranking for low quality sites
The panda update, and its various 'mini updates' throughout the 2010s, was a heavy hit for sites who had, so far, been getting by with inflated word counts, low quality standard of content and less attractive designs. User experience and value became the focus of search results after this update, a trend that was only to grow thereafter.
How businesses reacted to Panda
For businesses, the Panda update was basically Google saying, you need to kick your website into touch! OK, you've been creating killer content including keywords, and spent some time on links. However, with keyword stuffing become seriously old hat, an increasingly important factor for businesses with this update was focusing on their user experience.
Poor quality links and filler pages would now drag your website further down the SERPs, and site design was a more prominent factor with Panda. Businesses had to consider what experience visitors would have when visiting the website. Business needed to make sure their brand was represented, with quality content that was trusted, relevant, and shareable on social media.
By 2011, with so much content out there, it wasn't enough to have unique and useful content. Content had to be engaging, and be of the best quality. Essentially, all content now had to truly add value to the reader's experience.
Elsewhere in 2011…..
The launch of the iPhone 4s introduced voice assistant, a feature that would immediately impact the way people searched online.
Apple co-founder Steve Jobs died aged 56, leaving behind a legacy that would only grow in the next 9 years.
The abbreviated acronyms OMG and LOL were added to the Oxford English Dictionary.
iPhone 4s, Amazon Kindle Fire, Amy Winehouse, Rebecca Black, and Steve Jobs were some of the most searched terms in Google in 2011.
The Royal Wedding of 2011 saw 3 billion people tune in to watch Kate and Will tie the knot.
Penguin 2012
Penguin was essentially Google's response to stamping down manipulative link building practices. In 2012, SEO malpractice was still common, with many websites trying to find ways through the gaps. Prior to 2012, link volume played a large part in determining a webpages ranking, with no real filter on link quality. The objective was simple: to ensure that natural, authoritative and relevant links rewarded the websites they pointed to, ensuring these websites appeared in SERPS.
Penguin update – in a nutshell
Link schemes were a main target of this update
Keyword stuffing also a focus
Seen as a site wide algorithm
Penguin looked at inbound links to websites, meaning it became more important than ever to ensure a business website was only creating quality content and links. Natural authoritative links would now take precedent as this update helped to eradicate the appearance of low quality websites in search results due to their link volume.
How businesses reacted to Penguin
Business could no longer rely on low quality links to get them noticed in search results. Rather, more time was now needed to be spent to find high quality links, and build an authoritative site that, in Google's eyes, was worthy of its search ranking position. The update saw Google look deeper than the websites homepage, and explore a site's real value, crawling through the webpages to find any links that weren't worthy of being there. For businesses, this meant an overhaul in how they approached their link building campaigns in order to truly create an online resource of value, that did more than promote their own products or services.
Elsewhere in 2012…
The iPad 3 and iPad mini were some of the highest trending electronics
The iPhone 5 was released on the market, bringing with it the launch of 4G
The 2012 Olympics were held in London
Barack Obama won the 2012 Presidential Election to begin his second term in office.
The Hunger Games, Skyfall and The Avengers were some of the feature films of the year
Hummingbird 2013
The release of Hummingbird was another revolutionary update in terms of search engines and SEO. Hummingbird brought about many changes, and unlike its P- named predecessors, Hummingbird dove deeper and tackled more complex search queries. This update would affect 90 % of searches worldwide, and focused on a sophisticated understanding of intent. Hummingbird worked to make Google more human, by being able to better interpret the true purpose and intent of a search query. By doing this, Hummingbird could then provide quick, accurate answers to user's queries. Be that people, places or things, Hummingbird focused on relevancy.
For example, look what happens when I search for the word 'globe'. Before Hummingbird, you'd have likely found results focusing on a globe referring to the world. However, we now find both results for a globe, as well as the globe theatre in London.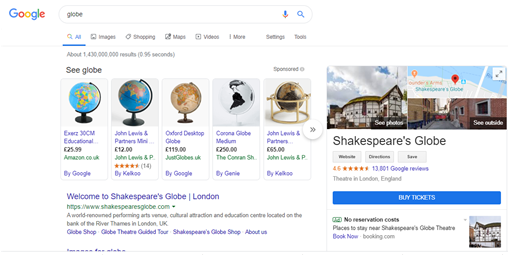 One key feature of Hummingbird was the introduction of the knowledgegraph. Introduced in 2012, in 2013 the knowledgegraph became a further priority; this refers to the precise answer or immediate result that takes precedent in SERPS. For example, this may be a feature recipe with an image, a Wikipedia page to a venue, a specific date or statistic, or a direct link to a YouTube music video. The knowledgebase, again, depended on the exact nature of the query, and for users, the more conversational, the more specific the results.
Below, I search the word 'crane'. Now, this word has two meanings, but, based on search results and what most people search, Google has produced the following results:
With voice assistants starting to gain traction (Siri the previous year, and Alexa the next) conversational queries also needed to be better understood by search engines.
Hummingbird – in a nutshell
Increased understanding of true intent
Capitalising on conversational search (Where is, How can I, What is…)
Higher focus on localised search results
How businesses reacted to Hummingbird
For businesses, this algorithm update highlighted how, more than ever, relevancy was also key. Great content and links simply weren't enough at this stage. The more specific and tailored your content became, the easier it would be for users to find you. From a digital marketing point of view, this saw a shift in understanding user behaviour and a more in-depth look into how users searched for services. In essence, what key specific areas should be targeted in terms of content marketing and link building? The more relevant and accurate the information, the more businesses could kill the game.
Elsewhere in 2013…
Xbox One & PS4 released
iPhone 5s released, bringing with it Touch ID
Slack officially launched, transforming the way businesses could connect online and broadening the opportunities for remote workers
Nelson Mandela, Paul Walker and Cory Monteith were some of the highest searched celebrities who died that year
Andy Murray became the first British man to win Wimbledon in 77 years
Pigeon Update 2014
The pigeon update of 2014 saw an evolution in the way people organically search.
Before this update, search engine results for local businesses were less specific, and this update focused on improving results based on both radius and relevancy. With pigeon, Google was able to use more traditional website ranking signals to influence local search. Distance became more key with location ranking parameters improved.
Pigeon in a nutshell
Tidy up local search results in Google Maps
Rank based on location & relevancy
Provide more specific information with local search queries
How businesses reacted to Pigeon
In short, Pigeon was a big improvement for local bricks and mortar stores, however the update worked both ways, as through improving the information, Google also presented a problem – potentially giving the user all the information they needed without the need to actually visit your website.
For example, details such as phone number, opening times, address, would now appear in the original search. Fewer clicks onto your page would be at the expense of a website's traffic. an aim of working on the aesthetics of search results, particularly Google Search and Google Maps. With more uniform appearance and functionality, this update also saw a complete overhaul of the 'local pack' – more commonly known as the group of local business immediately listed in the SERPs.
Traditionally this displayed around 7 to 10 businesses, but in 2014 it was condensed to a golden trio. This 'local pack' aesthetic has stayed the same ever since, and capitalises on relevancy to the exact local search query entered. For local businesses, this simply meant ensuring your website was locally optimised, with all information relevant, up to date and easy to find. It also saw Google wise up on conversational queries. For example: The overall goal of pigeon was to let local search resemble traditional organic search as much as possible. It also aimed to always provide the most relevant and useful results to users in a local sett
Elsewhere in 2014…
iPhone 6 and 6 Plus launched, supporting Apple Pay features
Amazon Alexa Voice Assistant officially launched, changing the way people search significantly
The 2014 Football World Cup was held in Brazil
The Ice Bucket Challenge dominated social media
Rise of visual sharing (Vine, Twitter, Instagram, Facebook); businesses' digital marketing strategies needed to tap into this & increase the focus on social media marketing
Let's take a break
We're halfway through the decade, so let's check out the SEO trends of 2015, and how they've changed based on the various tech & algorithm updates of the last 5 years.
Mobile Search in 2015 – A few pointers
By 2015, mobile search was well on the way to overtaking desktop search and usage. The releases of various smartphones over the last 5 years (and new models) including the iPhone, Samsung Galaxy, Samsung Note and Nexus to name a few, cemented smartphone's status in SEO. With smartphones providing the ultimate user experience with high performing core processors, businesses needed to up their game when it came to mobile commerce and UX.
For all businesses, the rise of mobile search meant several things:
A direct focus on mobile optimisation
A need to facilitate mobile friendly purchasing
A necessary focus on user experience
A campaign that considered apps and app usage
Elsewhere, voice search, at this point, was starting to become more prevalent and therefore content needed to be optimised for voice search as well as mobile and desktop.
What SEO looked like in 2015
The launch of Mobilegeddon saw a serious focus on mobile optimisation more than ever before. Mobile ranking would now be a significant ranking signal, with mobile friendliness determined at page level.
The increasingly effective knowledge-graph saw a significant shift in results page traffic. Google was becoming better at giving users what they wanted, without the need to redirect from the SERPs pages. Although this proved great for users, it reduced the amount of traffic websites were seeing despite working hard to provide the most relevant and informative content.
App indexing proved Google was aware of the rise of apps and their importance in search results, providing users with solutions to their queries. For example, the app for a hotel booking website would appear in search results above that company's website. This all tied into improving user UX and understanding what they were searching for.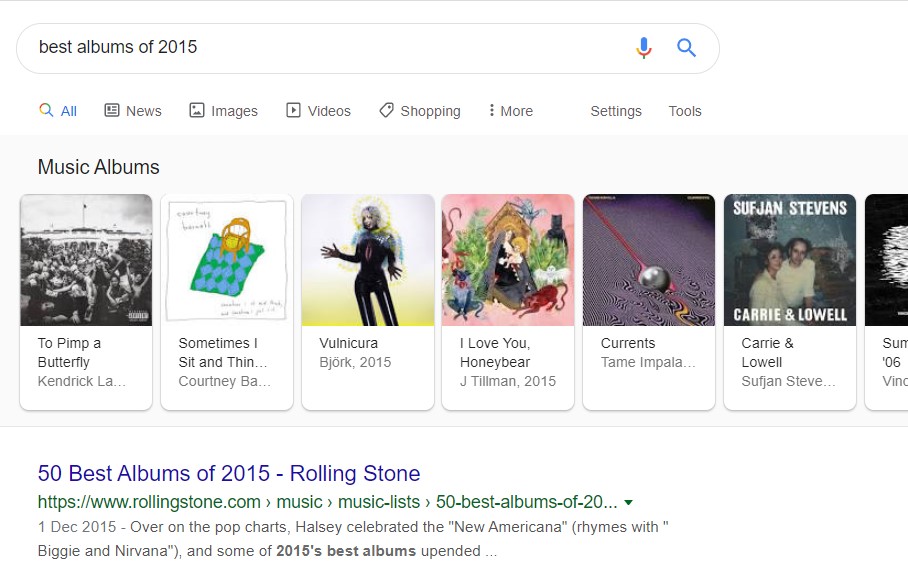 RankBrain 2015 
Rankbain was arguably one of the most important updates of the decade. Rankbrain saw a revamp of the core methods applied to search engine results. With machine learning artificial intelligence, this update further worked on ensuring the search results were correct for that particular user.
It's all very well and good providing a concise answer to a common query, but what if that query could be applied to multiple circumstances?
The Rankbrain algorithm also considers factors such as the user's location and the time of year in order to establish the most likely required results for that particular user, at that particular time, at that particular location.
Rankbrain: In a nutshell
Works to find the best results for more unique queries
Considers various factors including location
Works harder to determine the users specific needs
Some queries will likely warrant a variety of results, and through matching with a variety of signals, the best possible answer is given to the user.
For example, look what happens when I search for 'good restaurant', rather than Google struggling to find the best possible restaurant in the world based on reviews all over the world or country, it automatically narrows down search results to turn the search into a local search.
How businesses reacted to Rankbrain
Essentially, RankBrain saw Google wise up even further, leading businesses to do the same. Contextually speaking, content and links had to be increasingly relevant, with fresh content and high-quality optimised pages ensuring localised searches were capitalised on. From a wider standpoint, the more specific the content, the more likely businesses would appear at the top of one of a kind queries. RankBrain was a reason to brush up on business knowledge from the inside, and consider what individual users might find most valuable from your site.
Initially, RankBrain affected 15 % of searches. However nowadays RankBrain impacts pretty much all search queries. The query will pass through an interpretation model, which includes possible factors such as:
Location
Personalisation
Words in query
The takeaway – the more businesses were able to pinpoint key areas to capitalise on within your business website, and therefore your content, keywords and links, the better.
Elsewhere in 2015…
iPhone 6s released, as was the first iPad pro and Apple Watch
'The Dress' saw 75+ million searches
Adele released her album 25
Uptown Funk paved the way for viral videos and memes
The Star Wars reboot got underway with Star Wars: The Force Awakens
2016: Mobile web usage officially takes over desktop for the first time
The year 2016 may have been quiet for major Google updates (there were likely some in the background, but nothing to write home about) but it wasn't a quiet year for mobile usage. Mobile web usage officially took over desktop. This set in stone the importance of responsive web design for mobile, mobile optimisation across the board, and a need to re-evaluate the approach and understanding of m-commerce.  
The rise of m-commerce has only gone to new heights since. It is predicted to make up a total of 44% of all e-commerce by 2024, as reported by Business Insider.
Fred 2017
Fred 2017 wasn't so much of a singular update, but rather the name given to updates that web users needed to be aware of, that weren't all singing, all dancing announcements. Put simply, these cheeky updates were jokingly referred to as Fred by Google's Gary Illyes, and – you guessed it- the name stuck. Fred is now the name commonly given to unconfirmed Google updates that are of wider scope than Panda. Fred isn't a singular algorithm, and Fred updates are only warranted as such if SEO experts you are working with (like us!) say so.
Fred: In a nutshell
Refers to quality updates happening right under your nose
Adaptable, small changes focusing on quality
Google would not announce iterations & refreshes
How businesses reacted to Fred
Fred may have sent panic waves through the camp, however there was no real need for businesses to kick up a real fuss. Rather, businesses simply needed to be more aware. Regular site health checks would help businesses owners determine whether any updates had occurred, or whether there was simply a site issue. Google were deliberately vague about the ins and outs of Fred, but it stemmed from the simplest stuff, really. As long as businesses kept their site healthy, you were good to go. Namely:
Remove thin, low value content
Remove aggressive, OTT advertising
Tackle & address UX issues regularly
Fred kept businesses on their toes. A few more visits to Google Webmaster Tools and generally being ahead of the game was enough when it came to responding to the creeping ivy algorithm that was Fred.
Elsewhere in 2017…
iPhone 8, iPhone X and Nintendo Switch were trending products
Stranger Things and Game of Thrones topped search results in the entertainment sector
Fidget Spinners were all the rage
Meghan Markle was one of the most Googled names
The Connor McGregor & Floyd Mayweather fight was one of the most eagerly anticipated fights of the year
How did SEO look in 2018?
Although there were no major updates in 2018 (updates occur everyday, but not for you to worry about), those in the SEO industry didn't lay idle.
Here were some takeaways from this year:
Machine learning was still as important as ever
Guest blogging was taking a backseat
Websites needed to actively optimise for feature snippets
Necessary investment needed to be made in video. Facebook, Insta Stories, YouTube, website videos – you name it, it's important. More specifically:
Explainer videos
Product demos
Video testimonials
Video Blogging
Elsewhere in 2018…
The 2018 World Cup saw England making the semi final last year
Black Panther became the highest grossing superhero film of all time
Meghan Markle and Prince Harry tied the knot in May 2018, bringing in 1.9 billion viewers. 
Nintendo Switch went online & Apple released its 4th series of Apple Watch
Generation Z, Bingeable and Instagram all made it into the Oxford English Dictionary
BERT 2019
BERT was seen as the biggest change to Google in the last 5 years. Don't let that daunt you- as ever, Googles algorithms have a main focus on working on improving search results for users. BERT's complete focus was the search query itself. This major Google update's aim was simple; to better understand search queries. User search is all about language being used. By improving their language understanding, so can Google provide the best results for users. Previous algorithm updates tackled this, but not to the advanced level that BERT would set in place.
BERT's main aim was to further understand the nuance behind a query – the more natural and conversational searches become, the more relevant BERT is. Natural language processing is more important than ever with voice search predicted comprise 50 % of all searches at some point in 2020.
BERT in a nutshell: Focused on cracking complicated queries
Focused on grasping a nuance of a search term
Combination of phrases took precedent
For example…  
Say I wanted to know Sandra Bullock's age when she was in the film, The Proposal. I would search 'How old was Sandra Bullock in The Proposal?
Google has provided a 2009 article, providing Sandra Bullock's age at the time of filming.
Previously, search results would have focused on the key phrases 'Sandra Bullock' and 'how old', likely giving us search results like this:
For a more detailed look at the BERT algorithm and what it's all about, check out our article on The Evergreen Agency blog, which goes into the nuts and bolts of the this 2019 algorithm.
Elsewhere in 2019…
Screen time and Unplug were phrases to the Oxford English Dictionary
The iPhone 11 was released
Joker, The Lion King and Toy Story 4 were some of the biggest films of the year
The critically acclaimed HBO series Game of Thrones came to an end
Lil Nas X's Old Town Road dominated the music charts
2020
Google homepage 2010 vs 2020 

Here's the Google homepage as it looks today. As you can see it's had somewhat of a tidy up in the last decade. The font and search bar have rounded edges, giving a softer more minimal feel to the design. Less is more seems the motto here, with the tool bar kept really simple too.
2020 SEO Trends to look out for
As many of you will know, trends in SEO move fast. SEO is an ever evolving 'thing', with even the experts sometimes not really knowing what's coming next. As technology advancements are made and algorithms get smarter, so will people need to be. Digital marketing as a whole seems to constantly need to keep up. Out with the old and in with the new becomes a frequent saying. Even writing this, there are articles with trends from as little as two years back which vastly differ to the trends today.
As we look towards a new decade, though, here are a few key areas of SEO to keep an eye on and put your time into, where you can. Businesses will need to keep all the plates spinning, yes (Content, Links, Strategy, Digital PR,) but namely, these are where the focus seems to be:
Machine learning
Machine learning is showing no signs of slowing down. The more intelligent AI becomes, the more contextual, relevant and fresh business' digital marketing approach will need to be.
Guest blogging
This link building strategy has taken somewhat of a back seat as the demand for only the most relevant and high quality backlinks have been sought.
Mobile is still huge
This one should come as no surprise; mobile is only going to grow. Check out this article from Business Insider which looks into M Commerce. Just take a look at these facts:
40 % of online transactions occur on mobile
79% of consumers have made a purchase using a mobile device in last 6 months
54% of consumers use email to contact a company still (2018)
42% of consumers' total time spent online is on mobile devices
No click search results
Google's genius brings with it the potential issue of no click search results. Essentially Google has outdone itself, to the point of providing users with all the information they could possible need to know, without leaving the SERPS page.
SNIPPETS are huge
Snippets are essentially the top result for any given search. A snippet is a featured webpage that, in Google's eyes, offers the user the most relevant result from a content and context point of view. Aiming to rank high enough in Google's eyes to become a Snippet for your given subject? You'll be laughing.
Influencers
Influencer marketing is a huge area of potential, and those in SEO should watch out for this too. A celebrity endorsement from the right person can be all a business needs to boost it in the right direction. In 2018, 39 % of marketers increased their influencer marketing budget – the new decade is sure to be a bigger year than previous for influencers to make a difference to your business.
Voice search
Voice search perhaps hasn't taken off as was predicted a few years back. However, this doesn't mean it should be brushed under the carpet as voice assistants and home hubs are still gradually on the rise. Therefore, businesses can't ignore the need to ensure their content is voice search optimised where and when appropriate.
Mobile UX
Mobile use is on the rise, which means mobile UX for users is more important than ever. For businesses this means top notch app design (if applicable), and where appropriate social media 'click to buy' features (just look at how Instagram has changed in the last few years)
Videos source of information
Video content is still completely essential as part of a wider content marketing campaign, with users loving visuals now more than ever. Video format is still a fantastic way to share information with users; the more original and engaging the content, the better.
Long form content
Long form content is becoming increasingly popular. Short form blogs of 500 words simply won't cut it anymore. Users – and search engines – are valuing in depth content. Search queries have become more specific, and in response algorithms had to wise up in order to process more nuanced, conversational search queries.
 These advancements in how people search, and how Google responds, have opened a huge amount of scope when it comes to every piece of content you publish. The takeaway? Nail a long form piece of content that delivers on expertise, authority and technical prowess, and you're good to go.
Elsewhere….
Google looks ready to release yet another update, as reported by Search Engine Land yesterday. Keep an eye, as it may mean changes for your business and the way you optimise your website.
Phew! We can take a breath. There we have it – a decade in SEO. Who knows what the next decade will bring.