A look back at 2021 (the year Evergreen was reborn)
I found myself scrolling through the images on my phone the other day as I was looking for a specific image for my usual end-of-year presentation that I do to the Evergreen team and it hit me – wow, a lot has happened this past 12 months.
We started 2021 in lockdown (somewhat ironic as it's looking increasingly likely we'll end it in lockdown if Boris gets his way).
At the beginning of 2021 I remember sitting with my senior team and looking back at 2020 and thinking what a year that was. The Evergreen Agency had grown tremendously, we had maneuvered through the pandemic well and were building our team and client portfolio.
We thought 2020 was crazy and that 2021 would be the year things would settle down… Oh how wrong we were. 2021 just got more insane, the past 12 months have well and truly put 2020 into perspective and so as I look to 2022 I'm caught between excitement and anxiety (but in the best way).
In the past 12 months we have seen massive team changes, parting ways with two of our department heads (never an easy thing to go through and we did it twice). We have completed not one but two office refurbishments and expansions and have seen our client portfolio change a great deal as well.
Let's look at some of the biggest changes from this past year in a little more detail as I'm sure there are some good learnings from what has happened.
We're opening an Oxford office… no we're not!
We started 2021 with plans to open a second office in central Oxford as we needed more desks. The ideal place turned up out of the blue and it was ideal. We signed contracts and agreed a move in date for early 2021 and before the ink had dried the adjacent unit to our existing offices in Stratton Audley became available and I was given first refusal (what's the saying about buses coming at once?).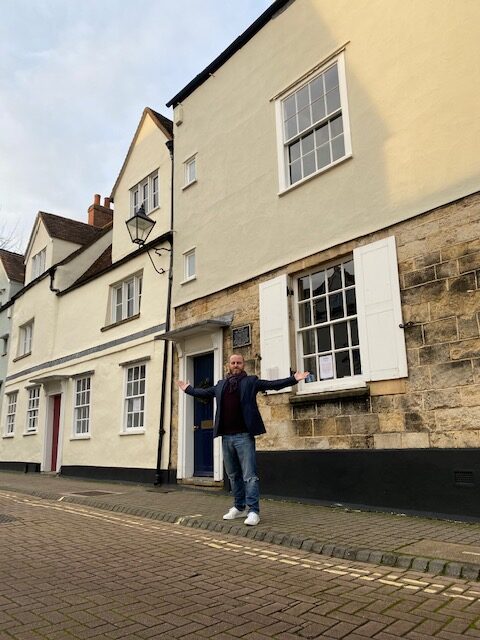 This adjacent unit was perfect, it allowed us to more than double the office footprint we had in Stratton Audley and so naturally I snapped it up.
Now I didn't need the Oxford office (it would have been pure indulgence to keep both, and I did consider it ha), but ultimately after a delicate conversation or two I managed to walk away with just my wallet hurt but no hard feelings thankfully.
Lesson learned: You need to plan, but you have to remain flexible, and things will change quickly and you need to adapt quickly in order to not miss a great opportunity.
Awards, Mac's & a shiny new office
Spring 2021 was a very busy time for everyone at Evergreen. We opened our newly refurbished office (not including the adjacent unit as we didn't yet have the keys). We also invested in buying everyone a brand-new Mac Book Pro (that was an expensive day) and even won an award for being recognised as the Fastest Growing Company of the previous 12 months according to Action Coach.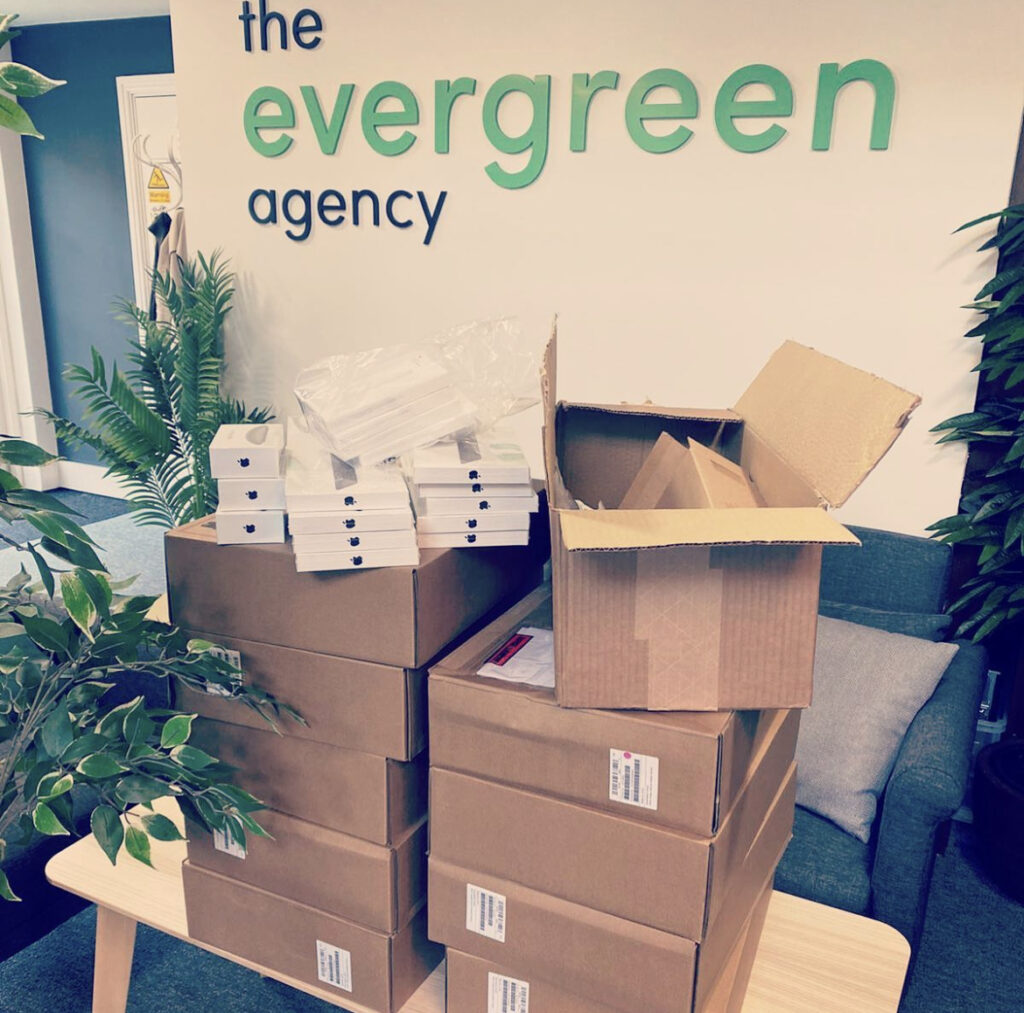 Lesson learned: In building a business you must take regular massive leaps of faith and 2021 I've done that more than in any other year. Financial leaps of faith are particularly hard sometimes, but if you keep the faith and stay focused on the long-term goal, it generally works out in my experience.
A big change in leadership
Something I'd read a lot about in books about growing a business is when the leadership must change. In the first few years of running Evergreen we had a small leadership team and it worked. As we've grown the cracks started to appear and by the spring it was becoming increasingly clear that a change was needed.
Skip forward a few weeks and the entire way the agency was organised had changed almost beyond recognition. It was an extremely intense period (May-July), but ultimately worth it as Evergreen (I think of it as Evergreen 2.0) is like a completely different agency since that time and our client retention and staff retention both remain at 100% since our agency 2.0 started.
Lesson learned: Sometimes those who you think are most invaluable to you are in fact getting in the way and you need to make bold decisions if you can see it's no longer working. Without a doubt one of the hardest times in growing this agency to date, but we're 100% stronger for the experience.
A summer of fun, building work and BBQ's
When I look back to the summer I seem to think "but we didn't really have a summer" as the weather was so hit and miss the whole time, but there must have been some nice weather as we managed to cram in a couple Evergreen team BBQ's and all the while we had the office upgrade and refurbishment of Unit 2 (the adjacent unit) underway.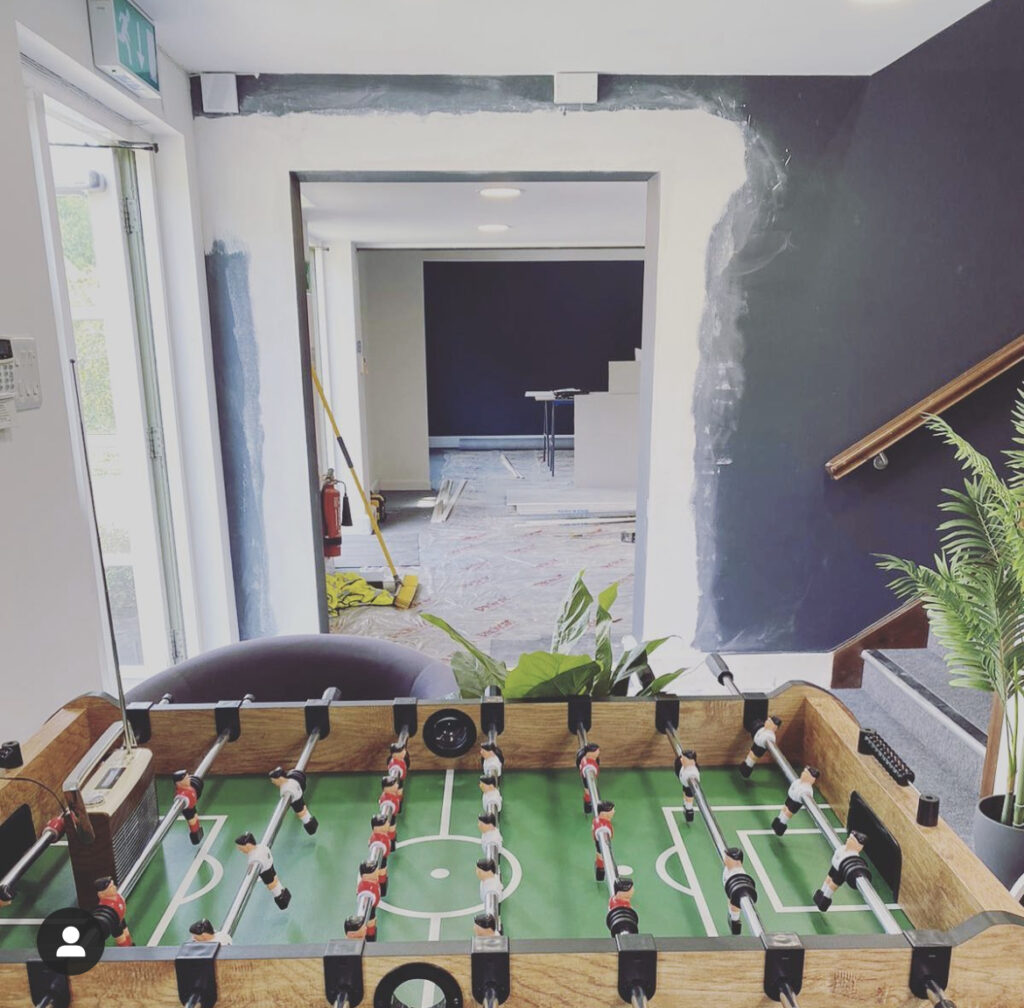 We ended up spending over £50,000 on the office upgrade as we wanted to completely overhaul the place. We wanted a "snazzy boardroom" and a "Zoom room" and we got both. The place is stunning, and the team and clients love it. You cannot underestimate the value in having a space for the team to come together and collaborate.
Lesson learned: Someone very wise said to me "Aaron, if you want to attract Premier League clients, you need to look and feel Premier League". I got that message loud and clear and our office definitely sets the tone for the calibre and quality of clients we want to be working with here at Evergreen. NB: I should just add, not literally Premier League football teams, I'm far more interested in e-commerce, hospitality, leisure and professional service businesses.
An autumn of massive progress
From September onwards it's felt like we're beginning to see the fruits of all the hard work and ridiculously long hours worked by me and the team. We've had some fantastic new additions to the team, namely Carl our Senior Tech Analyst and Kallie our Operations Director. Both have come in and hit the ground running and been fantastic.
In October we had our office launch and welcomed around 100 close friends, clients, and partners to Evergreen. It was a great night and we're still eating all the cheese we ordered that much (joke, well kind of).
We have secured some of the most established clients we've ever worked with in Q4 2021, a true testament to just how far our little agency has come in recent years. We're now being invited to pitch for and go up against some of the biggest agencies in the UK and that is truly mind-blowing and a sign of things to come in 2022.
In the early autumn I got to tick something off the bucket list, I spoke at Brighton, which was great fun and something I'd be wanting to do for a few years.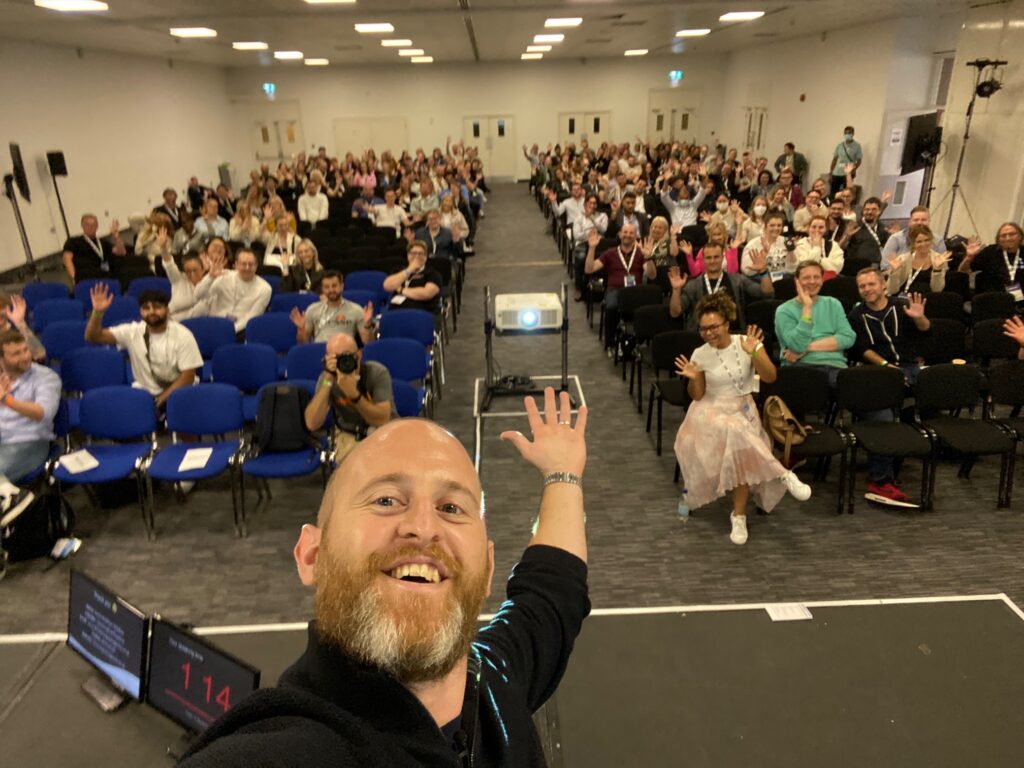 Lesson learned: You need the right team around you in order to grow a business successfully. I have made some of the toughest business decisions of my life in 2021 and it's always been with the sole focus of what is best for Evergreen at the forefront of my mind. Trust your gut, listen to those around you and be confident in your decision making, that is a key learning from this past year that I'll be taking forward.
My honest assessment of the past year
I can honestly say that I have never worked harder than I have in 2021. I have definitely worked the most hours I ever have and now I truly appreciate just how unbelievably hard it is to build a successful business – up to this year, was a bit like child's play. 2021 I had to grow up a lot and I have.
Our staff turn over has been too high for my liking and that is due to a combination of wrong hires (for which I take full responsibility and have learned from it) mixed with changing business requirements. In 2022, I am determined to bring down our staff turnover to as low as possible. I want my existing team and anyone we bring in by my side for years.
We've got much more realistic with our forecasting and predictions. I don't mind telling you that in years gone by we are probably guilty of over-promising and then under-delivering on occasion and that cuts deep with me. Nothing makes me happier than our clients being blown away by what we do and the results we achieve, however in 2021 we saw a handful of examples where our projections from 2019-20 simply didn't ring true and we had to accept clients leaving that we would have liked to have kept. We have learned a lot from this in 2021 and in the past 9 months or so now do so much more groundwork before we even pitch for a project, so that we are 100% confident IF we win, we can deliver precisely what we're saying and consistently over-deliver.
This team – It's no secret I place huge importance and emphasis on the team, they are my number 1 priority, as I believe if I look after them, they'll look after the clients, and everyone wins. We have a core team at Evergreen who are truly incredible, hard-working, loyal, dedicated and 'evergreen' through and through. This agency is their agency and it's made me realise just how much an agency is built or broken by it's people. As an MD you have to recognise your team and I do regularly with promotions, pay rises of course but equally with a good old thumbs up or pat on the back as that goes so far, you wouldn't believe it.
One area of the business that I have focused on more than anything in 2021 has been our systems and processes. I truly came to realise just how pivotal they are to a successful business. Up to early 2021 we had some basic systems and processes in place, but nothing you'd write home about. With the agency growth we were experiencing these didn't just start to crack, they full on shattered into pieces and over the spring and into the summer, I spent hundreds of hours rebuilding, re-thinking and re-imagining how we would work in the years to come. It's still very much a working progress of course but anyone looking at how we work now compared to the start of the year wouldn't recognise us as the same agency and that is something I'm very proud of.
As I look ahead to 2022
There is a lot about Evergreen that is a working progress. I don't look at any part of what we do and think it's perfect, there is always room for improvement.
Our 2022 plans include a lot of recruitment, we want to take the team to 20+ people. We want to win our first household name brand and are hoping to add to our awards trophy cabinet alongside so many other things.
I don't look towards 2022 and think it'll be the year everything comes together; everything suddenly clicks and all of a sudden, we'll have this fantastically successful and perfectly running business. No, I'm seeing 2022 as yet another step on the ladder of building a great business where it's people genuinely love it, where we deliver fantastic work and have a lot of fun doing it.
One thing is for sure, I have a fantastic team around me now of very talented people who love this agency and relish the journey we're all on together, so long may that continue.
Thank you for reading my very brief round up of 2021. I wish you a very Merry Christmas and Happy New year and will see you in 2022, if not on this blog then on LinkedIn. 😉