Charity Activity Guide 2020 (pandemic edition)
When we launched our Charity Initiative back in January 2020, we could have never predicted the world we'd be in today. This, of course, is a world of zoom calls and remote working, with businesses and charities having to adapt to the ongoing Coronavirus. The Evergreen Agency have been full steam ahead, working from home and collaborating as a team to push on despite the uncertainty. 
Our charity initiative was launched in late January with an aim of helping 12 fantastic charities, by providing our time, expertise and resources. Our initiative is still ongoing and we are working closely with one charity a month to make improvements and recommendations for their website. This is all with the hope of giving these charities more visibility and exposure online, to help them to increase awareness of the fantastic work they do. 
Our Charities for 2020 are:
African Children's Fund
Sobell House
Headway Oxfordshire
Helen & Douglas House
Oxford United in the Community
SeeSaw – Grief Support for Children and Young People in Oxfordshire
Special Effect
Be Free Young Carers
Ronald McDonald
Oxfordshire Youth
Tap Social
Charity #12 TBC
Since lockdown began, the UK has been ground to a halt while we deal with the virus. Businesses all over have had to adapt where possible, or put a hold on work entirely for now. 
For charities, however, the Coronavirus has arguably brought with it even harder challenges. As non-profit organisations, charities are now facing an incredibly challenging time. With spring well under way and summer around the corner, charity calendars would usually be jam-packed full of exciting fundraising events. However, with all events cancelled for the foreseeable future, and charity shops closed until further notice, charities are now in a more precarious position than most with their main sources of income currently non-existent. 
We caught up with some of the charities we work with via Zoom a few weeks ago, to ask how they were getting on, and get an insight into how they've had to adapt to the Coronavirus.  
We've been amazed by their resilience and positivity with such adversity going on around them. Wherever possible, the charities we have partnered with across the whole of Oxfordshire have risen to the occasion magnificently. They have worked tirelessly to provide alternative and exciting ways for charity supporters to get involved, lift spirits and, most importantly, raise money. 
Below, you can find a detailed account of the incredible charities The Evergreen Agency are proud to be supporting this year, detailing their upcoming fundraising initiatives. We've created this guide which is full of handy links and inspiration for how you can do your bit, along with friends and family to support these wonderful charities in such an uncertain time. 
Events & Activities highlighted in this guide include:
Virtual pub quizzes 

5K challenges 

Online recipe books

Sponsored head shaves 

Virtual Artwork Classes

Online Yoga classes

Daily online therapy classes
African Children's Fund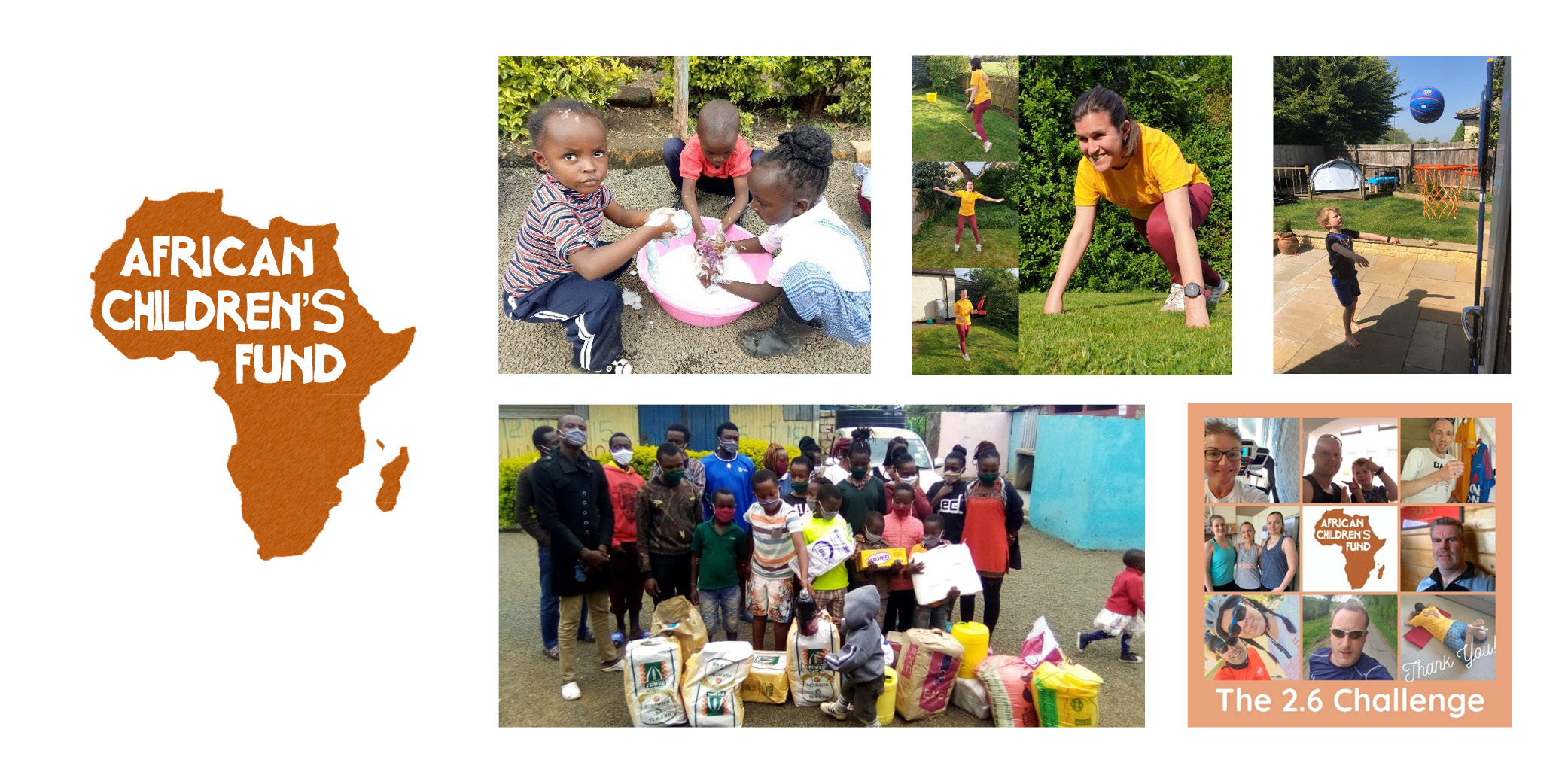 African Children's Fund is an Oxfordshire based charity whose work with grassroots partners in Kenya, Tanzania, Uganda and Zimbabwe is making a real difference to children born into poverty. With a focus on education and children's rights, the charity helps 2,500 children born into poverty every year. 
The Coronavirus has naturally adapted UK operations and programmes in the African countries the charity supports.

Alongside cancellations of fundraising events and the closure of their three charity shops in Oxfordshire, the charity have taken a significant and immediate drop in income. 
However, since lockdown, the team at African Children's Fund have set up some brilliant initiatives which they are sharing across their social media channels, making it easy for others to get involved.
Some stand out stories…… 
6 year old Alexander shot 26 hoops, to announce that the total raised for African Children's Fund over the 2.6 challenge weekend was an incredible £1,600. 

Regina & Dave from the team cycled 26.2 miles between them,

Tamsyn, meanwhile held 16 planks for 26 seconds! 

Dan ran up and downstairs 54 times (2.6 times the ascent of his favourite race feature!) 

You can click here to

donate to African Children's Fund

and the 2.6 challenge, with close to £1000 already donated. 
Aside from the 2.6 challenge, the fundraising also continues in other ways. This includes weekly quizzes on a Thursday (more info on their Facebook) and a series of virtual events supporters can get involved with, of which you can find out more about on their social media pages and website.
The Emergency Sanitation Appeal 
This is a real focus of the charity at the moment and has been launched to support the work being undertaken in Kenya, Tanzania, Uganda and Zimbabwe. A lack of clean water or sanitation facilities in crowded homes means it's almost impossible for families to follow World Health Organisation advice.
The brilliant partners that this charity works with have adapted by focusing on providing soap and sanitisers to families and children's care homes that are normally supported by the African Children's Fund. The partners have also identified 100 families to support through this time, working closely with two schools to deliver these families care packages containing essential items such as cooking oil, food, and sanitary items as well as soap. 
Sobell House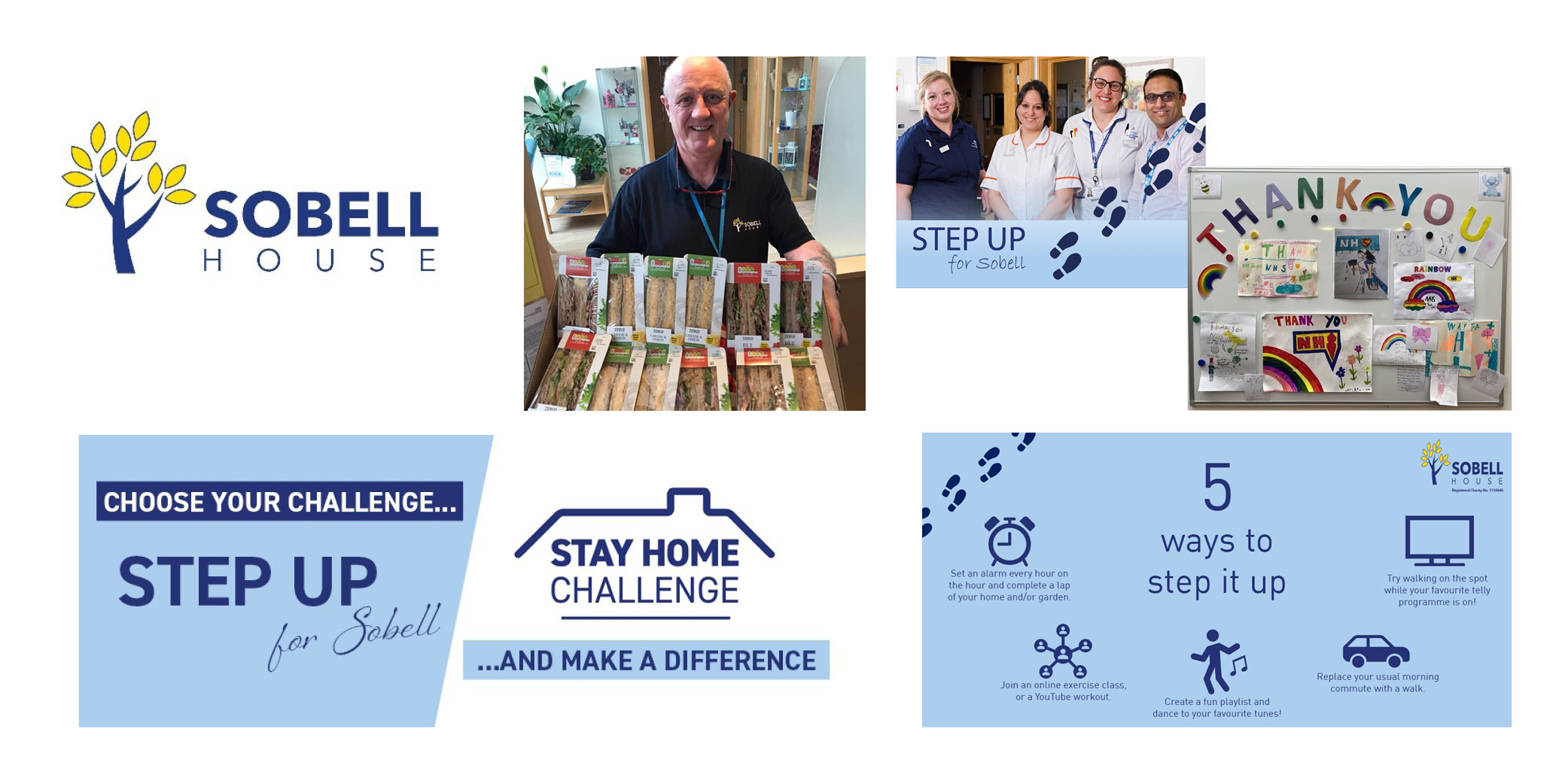 Sobell House are a charity based on the Churchill Hospital site, and are a part of the Oxford University NHS Foundation Trust. 
It is jointly funded by NHS and Charities, providing Pallative Care for those facing life-threatening illness, death and bereavement in Oxford. 
Sobell House care for 3000 patients every year, and, at any time, are caring for 500 patients across Oxfordshire. 
What kind of care do they offer?
They offer physical, psychological, social and spiritual care.
Website: www.sobellhouse.org
Email: mail@sobellhospice.org 
Sobell House have never been busier due to the impact of Coronavirus, with care and clinical teams working flat out to provide patients with the care they need at the end of their life.
 Many families are not able to be with their loved ones at the end of their life, so the teams are planning to send remembrance cards and olive wood hearts to families. 
Staff's working lives & hours have drastically adapted 
Nurses from the Lymphedema clinic are now frontline staff
The teams have created new extra bed spaces for non COVID 19 patients 
A new Staff Care Fund has been introduced to support the fantastic members of staff during this time, with care pamper packages and fresh fruit delivered to the hospice
Step Up for Sobell House Appeal – ongoing
Sobell House have set up a step up challenge, encouraging supporters to stay active at home. One supporter Josh raised money by running 26 miles in a week, finishing on 3rd May. 
'"Josh doesn't really know what to say – just that you needed help! He wanted to help so he is, from the minute this coronavirus took over he wanted to help. He started by getting his twin sisters to make cards, which he wrote out to each and every one of his Oxford Mail customers to offer help if they needed it, instructing them to leave a note on the door if they required any help. Running to raise money for Sobell is just Josh!" – Josh's Mum
You can read up on the fantastic support on their Facebook page. 
Stay Home Challenge 
This involves setting a goal which you can complete at home – this can be anything, from learning a language, playing an instrument or setting a fitness challenge for yourself. The charity have encouraged supporters to share their stories on their social media pages.
Stay Home Challenge Facebook Group 
Sobell Business Club 
The Sobell Business Club gives local businesses of all sizes a great opportunity to partner with Sobell House in a close and meaningful way. If you would like to know more about this and how joining will benefit your business please contact our Corporate Partnerships Manager, Tim Wraith, at tim.wraith@sobellhospice.org.
#RecipesForSobell
Sobell House are also planning to put together a recipe book. Especially for those who've got creative in the kitchen over lockdown, the charity are calling on supporters to fill the pages.
If you…
Have connections to well-known food personalities

Own or work for a local restaurant

Would like to find out about the sponsorship opportunities available for this project, they' d love to hear from you!
Contact our Corporate Partnerships Manager, Tim Wraith, at tim.wraith@sobellhospice.org.
Headway Oxfordshire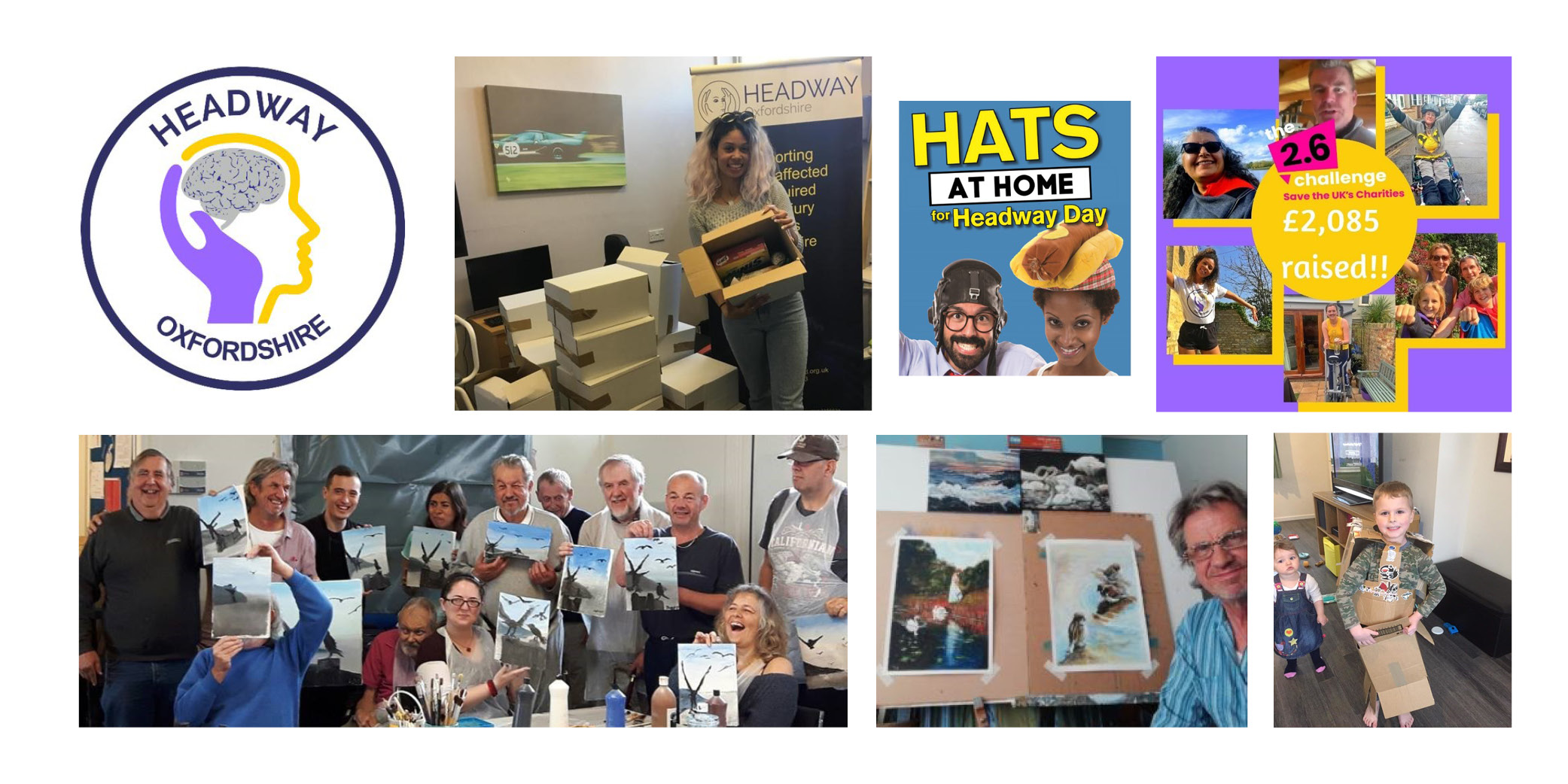 Headway is a fantastic charity providing additional support and therapy for those who have experienced traumatic head injuries in the Oxfordshire area.  
Assisting with rehabilitation post brain injury, their Rehabilitation Centre in Kennington has become the centre for their fantastic work. The centre offers a busy programme with a range of activities, focusing on physiotherapy, speech and language, and arts and music. 
The charity also provide support for those at home, who are not able to travel to the Rehabilitation Centre. Their aim is to increase awareness of the impact that a brain injury can have, by offering training to professionals and running events through schools, colleges and universities. 
Hats on for Headway appeal (15 May) – Donation info 
How have they been affected by Coronavirus?
Meetings and 1 on 1 support has ceased for the moment

Their Comedy Night and Marathon postponed to October

Emergency food parcels are being sent to relevant people where appropriate

Headway continues to offer advice and guidance via phone calls 

Phone correspondence

with a brain injury specialist provides advice and guidance 

Their

online interactive digital forum

is available for service users, maintaining a focus on positive activities during isolation. This includes online physical therapy classes.
Here's a feature in the Oxford Mail giving detail of how they've gone above and beyond in the pandemic.  
Miles for May fundraising Appeal 
Involves employees walking, cycling or running as many miles as they can throughout May 2020. 
 With fundraising events on hold, a fantastic £2,000 was raised by 'Headway Heroes'
Headway Emergency Food Drop Service –  Additionally, over 100 food parcels have been successfully delivered 
Headway had another feature in the Oxford Mail about their fantastic efforts to continue giving support online to their many service users. 
With all this fantastic and vital work on hold for the foreseeable future, Headway have put together a programme of virtual events and activities. They are also, wherever possible, continuing to support and do what they can to meet the needs of their service users, with the resources available. 
Headway Digital Activity Timetable 
Their interactive classes have been launched online, ranging from:
Daily exercises via Zoom 

Baking

Weekly quizzes – Tuesday @ 1pm

Artwork therapy – Thursday at 1pm (reduce stress, increase wellbeing, stimulate imagination) 

Yoga Fridays @ 1pm
These activities have been chosen as they keep the mind and body engaged and active during self-isolation, something that is incredibly important for those who have recently suffered a brain injury.
Helen & Douglas House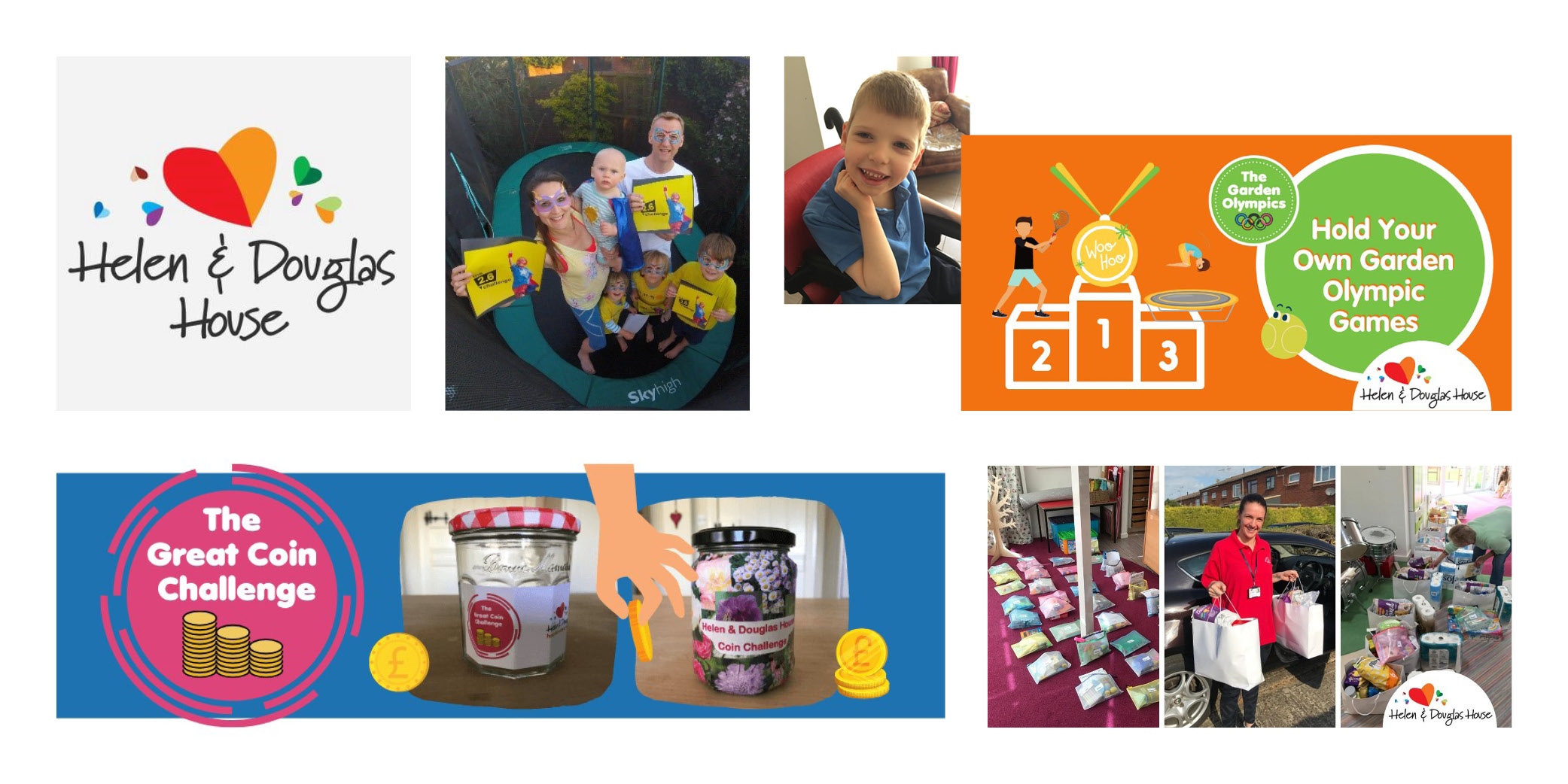 Helen and Douglas House are a fantastic charity that provide Hospice Care for babies and children in Oxfordshire and the surrounding countries. This charity provides ongoing support for the families of terminally ill children, and helps local families in Oxfordshire cope with the challenges of such a time. With around the clock care and a home from home, Helen and Douglas House provide care for babies and children up to the age of 18. 
Regarding Coronavirus, the charity have adapted their day to day practices to follow the social distancing guidance, however, are still doing everything they can to support families who need it the most, who are still suffering despite the Coronavirus pandemic. The charity continues to care for as many families as possible, and are introducing and implementing changing as and when the situation with COVID 19 develops. 
At the moment, local families are not able to visit the hospice for respite care, but the charity are still continuing to look after them, especially during this time when there is so much limited support. At the hospice, they are accepting only complex symptom management admissions, step down admissions from the hospital, and end of life care.
They are able to continue with:
24/7 telephone support 

Access to telephone advice from the medical team admission, a family support team and bereavement support. 
Visitors are still permitted, however social distancing applies to stays at the hospice and visitors are screened upon arrival. 
How you can help 
You can support by visiting their eBay shop, as their permanent shops are closed for now. 
They also have launched their Great Coin Challenge, with downloadable stickers and resources, with challenges children can complete at home while raising money for Helen and Douglas House. 
Their Garden Olympics kicked off on Saturday 16th May, for which there is an easily downloadable activity sheet, so you can join in anytime! You can also download certificates and badges to really get the family enthused. 
Some of the fundraising highlights…
The fundraising team dropped off surprise food deliveries to families, with food and items kindly donated. You can read more by reading this LinkedIn post. 
Sally and Andrew Hall from Abingdon, who have personally been supported by Helen and Douglas House, got involved with the 2.6 challenge, raising £843 for the charity. As a family they have experienced the fantastic work and invaluable support Helen and Douglas House can provide families with. You can watch the full video here and donate here. 
Meanwhile, Toby has raised over £3000 for Helen and Douglas House through the 2.6 challenge!
You can read his story here.
Oxford United in the Community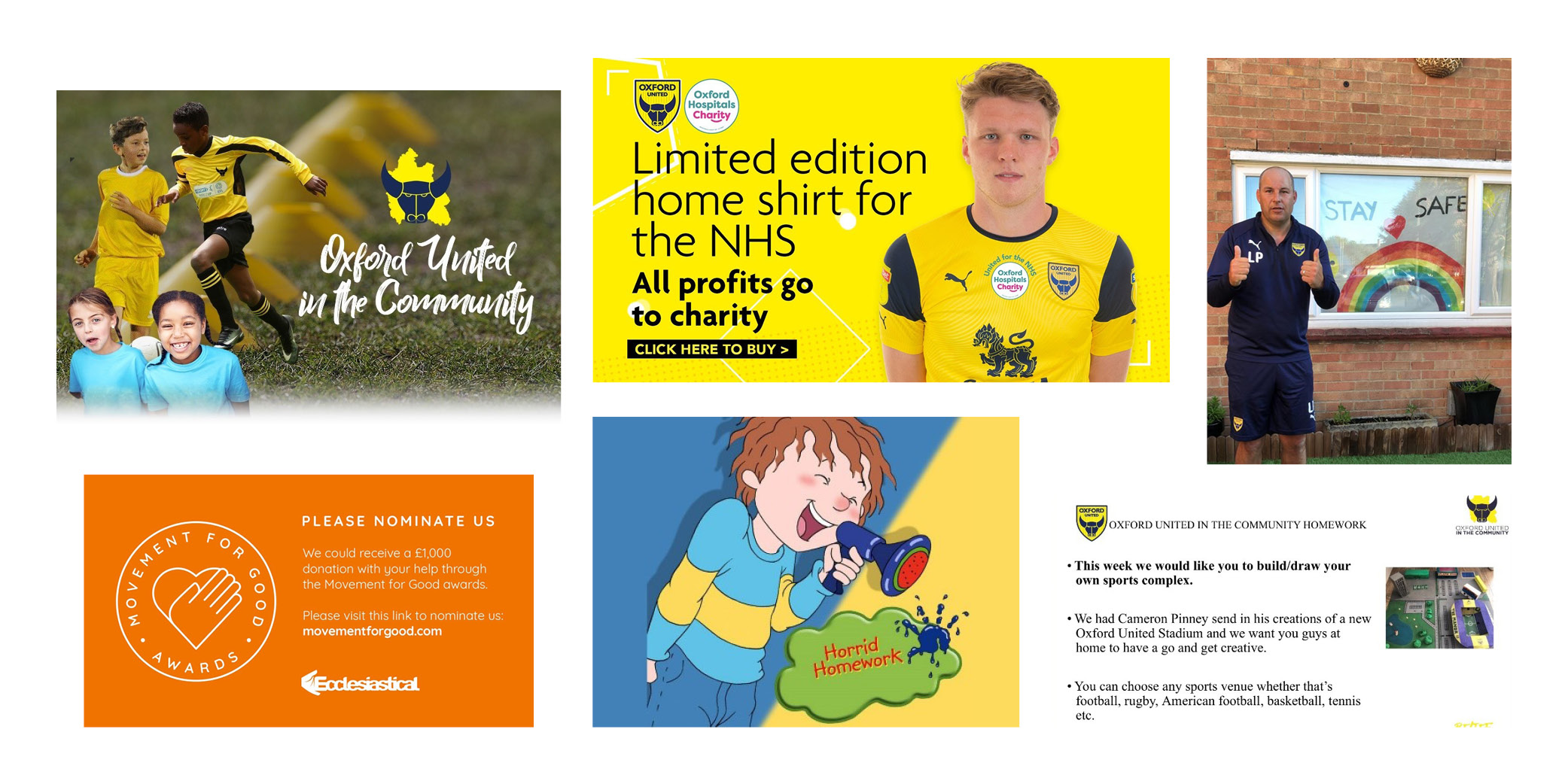 Oxford United Football Club may have closed their doors for their matches, but that hasn't stopped them doing their bit for the community.  
Their Twitter is full of inspiration, and most recently:
The team smashed their £1,000 target, and have released challenges their supporters can do at home to keep them occupied and entertained during lockdown. 
The team have teamed up with Horrid Henry to provide lockdown homework packs and a range of other activities, including podcasts.
Lee is a part-time Football coach with roles at Ignite Academy and Oxford United in the Community, and has got involved in the 2.6 challenge for charity. Lee's 2.6 challenge saw him raise £880 so far and you can read his whole story here.
Oxford United in the Community aims to use the power of football to enable people to have positive aspirations for their futures, wellbeing and self-confidence, with regular visits to schools, football clubs, community groups and local authorities such as the police, ambulance and fire services.  
The charity are also showing their support with their limited edition NHS shirts with all profits from the shirts going to the Oxford Hospitals Charity.
Fans and supporters can also nominate OUFC in the Community for the chance to receive £1000 for Ecclesiastical funding. It takes only a minute or two and you can support by nominating the charity here.
SeeSaw – Grief Support for Children and Young People in Oxfordshire


Seesaw are a brilliant charity, whose mission statement is simple. Seesaw are there for bereaved children who have experienced loss in the family, to provide support, guidance, therapy and relief in such a difficult time. Helping children to understand the death of a loved one can takes its toll, and SeeSaw are the leading charity in Oxfordshire providing the essential support families need, to help process their grief and offer some respite for other family members. 
As a charity, they are expecting a huge surge in numbers of calls and families needing support due to the effects of COVID 19. 
In terms of their fundraising since Coronavirus, SeeSaw have launched a number of fantastic initiatives to keep funds coming in. At such a time, it can maybe be easy to look other crises and illnesses, however, as awful as Coronavirus is, families are still losing loved ones to other causes every day. Below are just a few of the ways you can get involved to help SeeSaw:
Inspiration for Isolation – blog post
SeeSaw are providing information, advice and support to families and professionals through telephone and email contact only. 
SeeSaw are posting regular blogs on Facebook and Twitter with information, support and advice for bereaved families whilst in lockdown, with tips on what can be helpful.
How you can support SeeSaw
Weekly quiz – 4 p.m. on Fridays – Virtual Quiz Events (head to their Facebook page for more)

SeeSaw Emergency Appeal – donate here

'Lockdown – locks off for SeeSaw'.  Head to their social media pages and keep an eye out for this! 
One group of fundraisers have been cycling 1000s of kms in support of a number of Oxfordshire charities including SeeSaw. You can follow their story here. 
SeeSaw are providing information, advice and support to families and professionals through telephone and email contact only. 
SeeSaw are posting regular blogs on Facebook and Twitter with information, support and advice for bereaved families whilst in lockdown, with tips on what can be helpful.
You can also head to SeeSaw's website for the latest resources for a range of ages. 
Special Effect
Special Effect is a charity that works to provide support and help for those with physical disabilities, to enable them to play video games. Video games can be inclusive and stimulating, and for those who have a disability it can be tricky or impossible to play video games, which can be enjoyed with friends and family. 
Explore Special Effect's Virtual Fundraising Events 
Using technology from modified joypads to eye control, Special Effect help people get the very best of their abilities through excellent research and technology that considers disabilities.
Doing such has seen a profoundly positive impact on confidence and rehabilitation.  They have accessible game equipment, with an assessment and loan service, which families can test out beforehand to find the perfect fit. 
Although face to face visits aren't possible at the moment, they are continuing to stay in touch and keep supporters informed via Facebook and social media. They have set up a number of fundraising challenges, and can offer remote support, equipment provision, online assessments, and are still welcoming new referrals. Regular events have been cancelled, however alternative have been considered. Service users can visit the website to explore their virtual events and fundraisers, including: 
Virtual London 10k 

Weekly livestreams

(head to their

Facebook

page for more)

Set Distance Challenge (You set how far you wish to go) with a unique downloadable medal!

Build Your Own Challenge – this could be walking, cycling or running, with a unique distance, target or time period to beat. 
The charity have seen some wonderfully creative responses recently to our invitation to take on a virtual fundraising challenge at home, none more so than Sam, who completed a 5k endurance challenge by going up and down the length of his 8.5 metre house – in his powered wheelchair!
You can read Sam's story here
Meanwhile, brothers Noah and Elliot rallied a virtual army of friends and family as part of a collective endurance challenge last weekend to walk, run or cycle 200km – and they ended up covering over 1000km!
You can read their story here.
Be Free Young Carers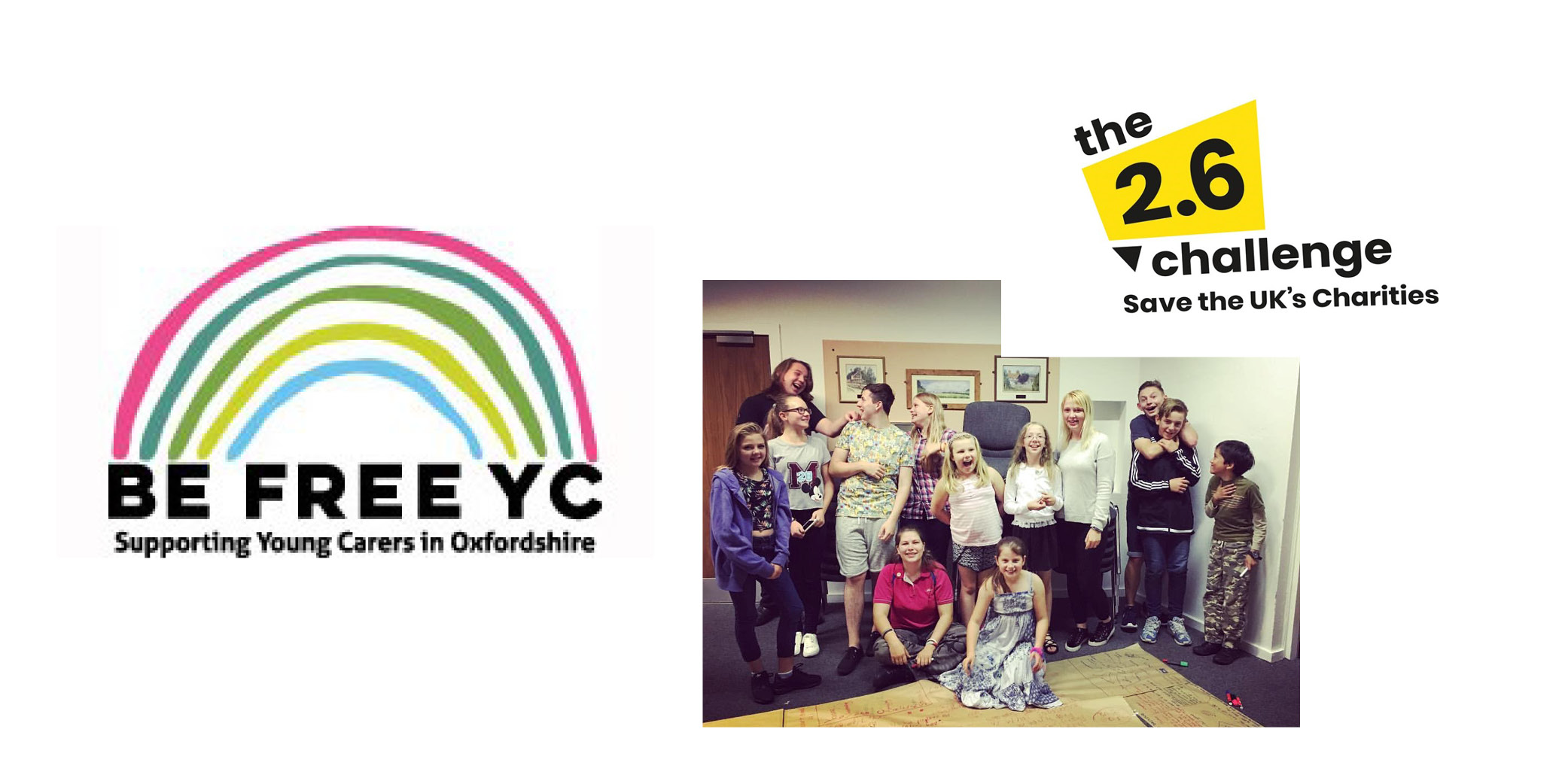 Be Free Young Carers is an Oxfordshire charity, based in Didcot, that works with young carers aged 8 to 24 across the South Oxfordshire and Vale area. Be Free Young Carers is the only specialist organisation supporting young carers in Oxfordshire. In the Vale and South Oxfordshire area it is estimated there are 3,000 young carers, on average, 2 in every classroom. 
The charity have been supporting young carers for 25 years offering emotional and practical advice they need to manage the stresses and responsibilities of being a young carer, balancing their caring role with school and with the developmental needs of a child. 
Our independence as a charity is a real advantage in gaining the confidence of young carers to talk openly about the issues effecting them. We offer respite trips and events for young carers alongside a befriending service.
Adapting to COVID – 19
The charity have had to, like many others, seriously adapt the way they are supporting their young carers due to COVID 19. 
All young carers are being supported remotely. Young carers are particularly feeling isolated due to self-isolation, in stressful situations with no respite, school or socialising. Many, due to their own health conditions (eg asthma), are unable to go out at all, and are having to care around the clock. The charity are now offering telephone befriending to those young carers at most risk, and are running food parcels to those who cannot leave the house. 
A readathon in collaboration with Oxford International College raised £1,070. 
Social media is being used effectively to communicate and stay in touch with families who benefit from Be Free Young Carers. 
So far, over £3,000 has been raised for the 2.6 challenge in collaboration with Be Free Young Carers. 
Ronald McDonald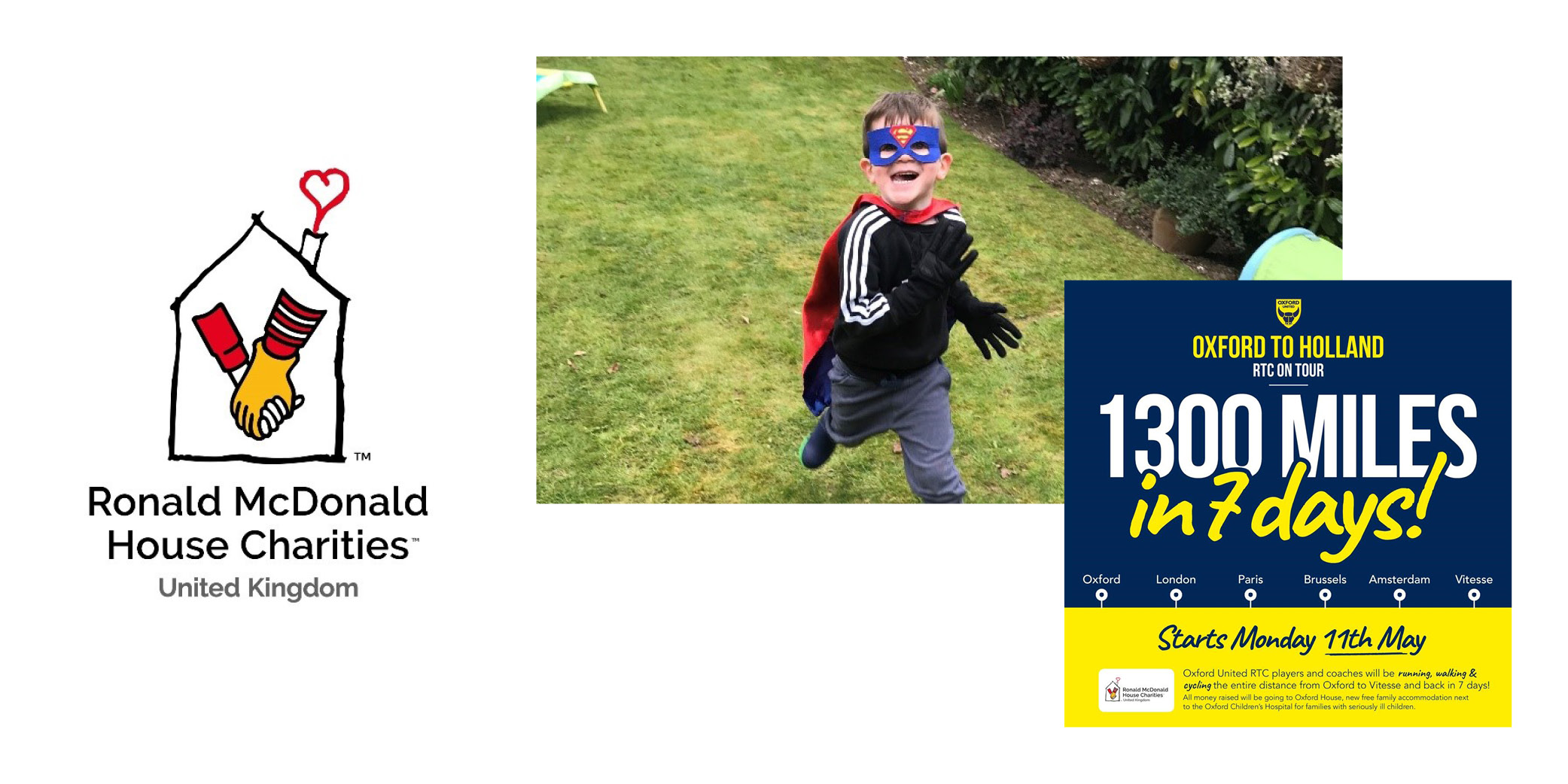 Ronald McDonald is an independent charity which has benefitted from being McDonald's chosen charity for the past 30 years to benefit from public donations and restaurant fundraising.  
Their mission is to ensure every specialist children's hospital in the UK has free, homely and supportive accommodation for families. The fantastic charity helps families stay close to their children in hospital in a homely, comfortable environment, with a 'home away from home'.
Become a Hero for Ronald McDonald House Oxford 
Adapting to Coronavirus 
Like many other charities, RMHC has had to adapt to Coronavirus. The charity are still providing the much needed homes for many families whose children are in hospital, however some of their smaller houses have had to close. Those that are open are operating to the Government's guidelines on social distancing. 
Meanwhile, the Oxford United Women's Team and RTC have been raising money for the charity's newest house. 
They are running, cycling & walking 1300m in 7 days, and this is a campaign currently underway! You can donate here. 
Oxfordshire Youth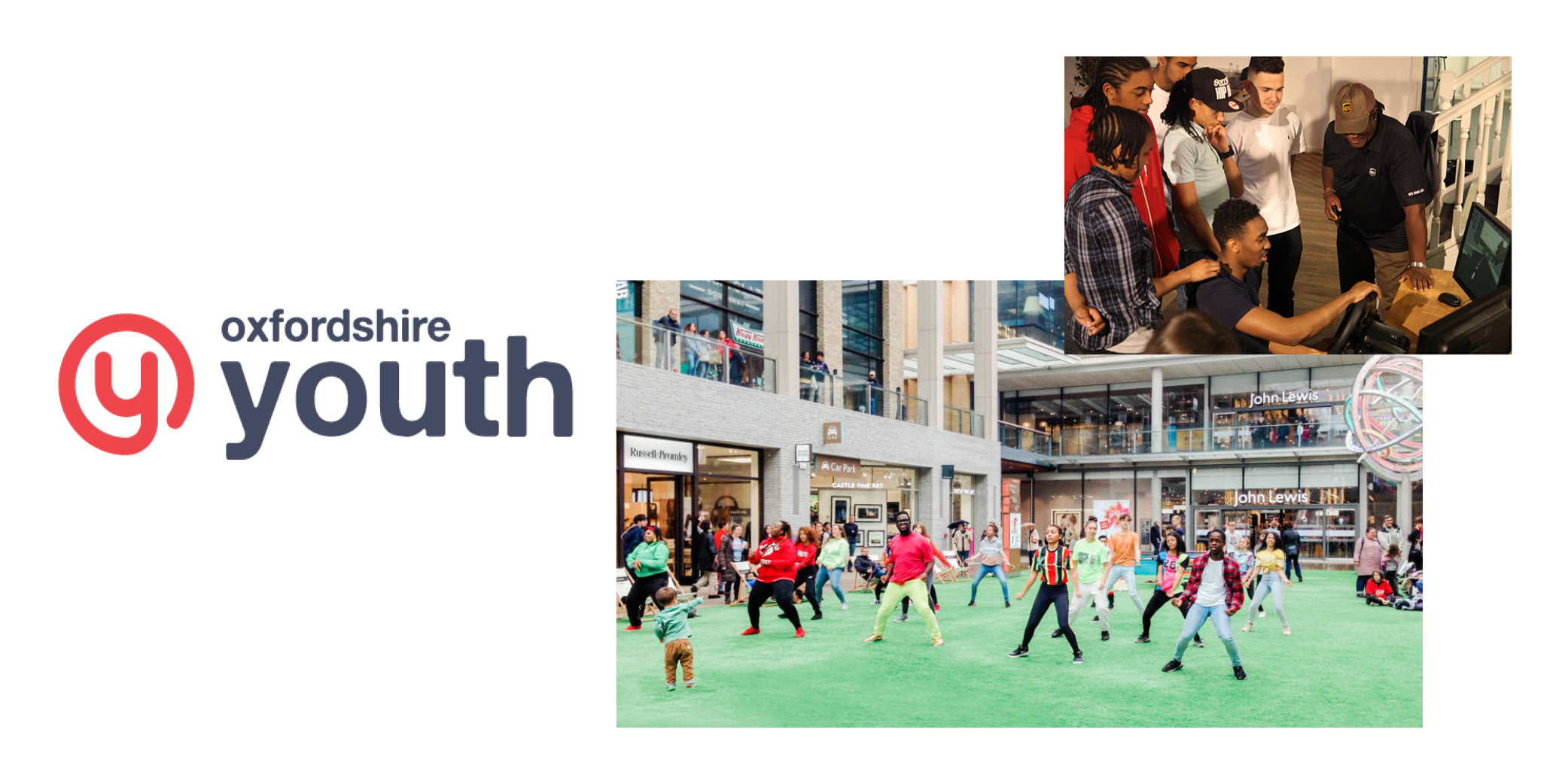 Oxfordshire Youth have been working hard to provide young people with remote support and advice while coping with lockdown.
From the outset of the COVID-19 crisis, OY was prepared to adapt our support offer to ensure that organisations knew that the charity was there to support them no matter what.
Oxfordshire Youth has focussed this on:
Gathering data on the impact of the crisis
Developing high-quality resources to support youth engagement
Sharing up to date and relevant information
Joining up conversations about supporting the most vulnerable in our communities
Sharing good practice
The response from the sector has been extraordinary, with groups finding new ways to meet and engage their young people online and on the phone. The team have been utilising social media and online platforms, as well as WhatsApp and direct messaging to continue their contact with the children, young people, and families that rely on them.
OY has provided a forum space for the sharing of ideas, resources and questions, and has been producing resources adapted for use online or in homes, and the team are equipping groups to follow best practice with safeguarding.
OY has been instrumental in shaping the voluntary sector response to Covid-19 as part of the core strategic group connecting conversations about resources needed across the county and emerging trends. The charity expects an increase in safeguarding and domestic violence incidents to occur during this time, and are in a position to support the sector as it responds to this.
One ambitious task that the charity has embarked upon is the setting up of a podcast led by young people sharing the experiences of young people in the Covid-19 context. The charity began this initiative in the hope that the first of these podcasts will be a welcome space for the voices of young people to be heard.
You can find out more about these resources here: 
Tap Social Movement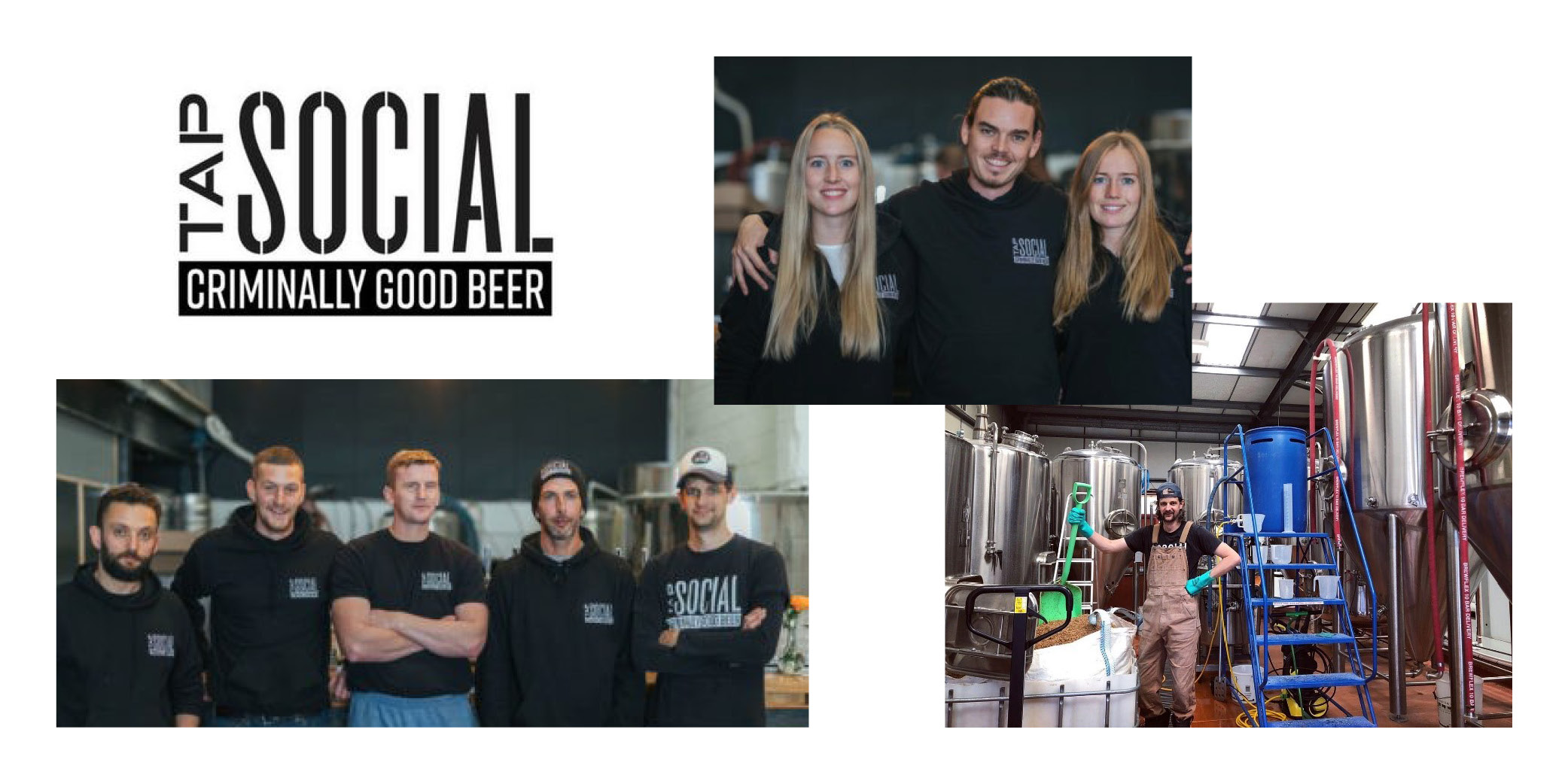 For the time being, Tap Social have closed their premises, and have released the following statement
We are currently closed to the public but keeping the situation under review and considering what the next few weeks and months look like for us. We would like to thank you all for your support during this difficult time. We have been completely inspired by the deep sense of community and togetherness that prevails in spite of the physical distancing, and send a special thank you to our incredible NHS and care sector for whom we are so grateful.
Love, The Tap Social Team x
Tap Social are a fantastic charity that focus on assisting with rehabilitation in the Oxfordshire area, to help those who have a criminal background get back on their feet, offering them job opportunities  and assistance in growing their careers. The Tap Social Movement team have experience of working in the criminal justice system, so have seen first hand how those who have come into contact with the law can struggle to find education, training and employment, which can hinder their ambition and attempts to turn their lives around.
The plan was for The White House by Tap Social on Abingdon Road and The Market Tap in the Covered Market to be opened in summer 2020, but for now the brewery is closed due to Coronavirus.
And there we have it! These are just a few examples of how the charities we work with have shown strength in the face of adversity and uncertainty, with the incredible support and hard work inspiring every single one of us here at The Evergreen Agency. Just follow the links to support any one of these fantastic charities.