Google Product Reviews algorithm update – What do we know?
On Thursday, Google released a new search algorithm update which has been named the Product Reviews Update. Here's everything you need to know:
What is the Product Reviews Update?
Google's announcement outlined that due to the fact that 'people appreciate product reviews that share in-depth research, rather than thin content that simply summarises a bunch of products', it will now better reward content producers that provide in-depth, rich content. Google intends to provide users with content that "provides insightful analysis and original research". 
So in short, it reviews content that is well-produced, gives high-quality comparisons, and an informed, researched opinion. This will be seen as better quality than your average 'templated' review. The result of this being that this content will be ranked higher against competitors that aren't meeting those criteria. 
This is not a core algorithm update and therefore won't affect all search results, only product reviews. 
What does that mean for your reviews and subsequently your website?
If your site is review-heavy, you'll want to re-assess whether the content you're providing is truly valuable; is it actually providing an in-depth comparison or opinion? If it is currently templated (there to target keywords and being used as products/service 'filler' content) then changes may need to be made. We know from Danny Sullivan that while the focus will be on product reviews, service reviews may benefit from this update also.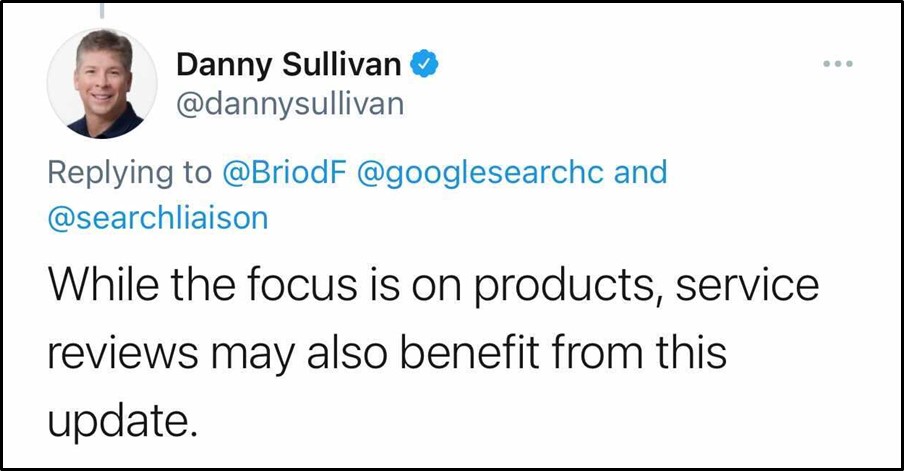 Although Google isn't going to directly penalise lower quality review content, if your competitors are providing content that meets the new criteria better than yours, the results of this could feel like a penalty when it comes to organic search performance. 
Having said this, until the update is fully rolled out and we're able to assess how the update is going to impact existing content, you may not want to make any hasty decisions when it comes to upgrading or even culling content.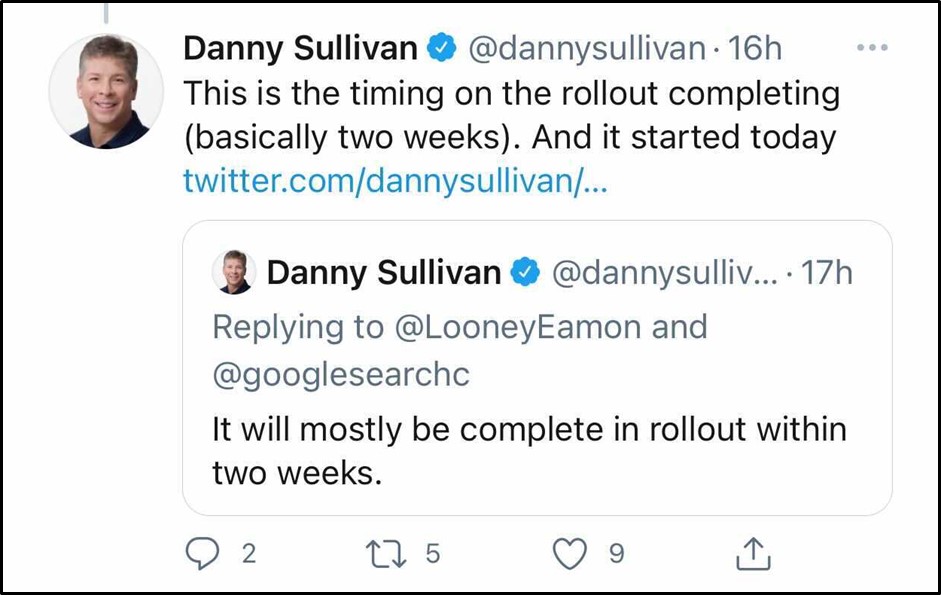 Danny Sullivan has highlighted that the update will affect 'all types of reviews'. This will include single reviews as well as 'Top 10' roundups and the like. 

How can you optimise your content for the Product Reviews Update? 
Here's what Google says:
Express expert knowledge about products where appropriate.

Show what the product is like physically, or how it is used, with unique content beyond what's provided by the manufacturer.

Provide quantitative measurements about how a product measures up in various categories of performance.

Explain what sets a product apart from its competitors.

Cover comparable products to consider, or explain which products might be best for certain uses or circumstances.

Discuss the benefits and drawbacks of a particular product, based on research into it.

Describe how a product has evolved from previous models or releases to provide improvements, address issues, or otherwise help users in making a purchase decision.

Identify key decision-making factors for the product's category and how the product performs in those areas. For example, a car review might determine that fuel economy, safety, and handling are key decision-making factors and rate performance in those areas.

Describe key choices in how a product has been designed and their effect on the users, beyond what the manufacturer says.
Over the following weeks, we'll be tracking how this update impacts websites and analysing how we can ensure they're fully optimising their product reviews. 
Stay tuned here on our blog for more insights on Google updates and changes to stay in the SEO know!