Great SEO is all about being creative… literally!
Every man and his dog is scrambling to get online and visible right now, making it one of the most competitive times for SEOs – both for agencies and in-house teams – that I've ever seen. And when the going gets tough, the tough get… creative!
As a specialist SEO agency you might assume that our team members are all very technical. And whilst this is mostly true, we know that effective SEO is so much more than just technical implementations and solid keyword strategies. We invest heavily in the wider skills beyond the technical know-how that complement each other to give the complete SEO service. Everything from clever link-building to ingenious work with words in our content team, and through to our own in-house graphic designer.
Our creative marketing director Harriet works closely with our strategists to ensure no campaign is left untouched when it comes to creativity and originality. It's a skill I am incredibly proud to have in-house and never outsourced; briefs, deadlines and brand guidelines can be a faff, and sometimes stall creativity too much.
To be in with a chance of our clients' campaigns ranking for target keywords or boosting visibility, our content and digital PR specialists need creative assets that essentially make our campaigns unique, interesting and relatable for publications. Often this requires Harriet to be fluid, responsive and quick in turnarounds – take a look at just some of the work we've generated this year that has helped move the needle on SEO a little faster than just with written assets alone:
*Note, no graphic designer will ever shout too much about their work, so I'm more than happy to blow the trumpet on these excellent results and give credit where it is due – thank you Harriet!
KLG Law's redundancy heat map infographic
Purpose: Search trends can be a quick-fire way to produce a new, timely, relevant digital PR campaign. Our employment law client KLG Law has focused heavily on keywords surrounding redundancy and furlough of late. We had our data and results from a study on areas in the UK with biggest redundancy concerns, but it was looking a bit text heavy and hard to communicate data with just words alone and no supporting creative asset.
Why it worked: Journalists need images for all published articles – have you ever seen a news story without a picture? No. And why? Because we live in a digital world with instant news and short attention spans. Being able to provide a map to accompany the top 10 regional results for this campaign really took it to the next level for publications featuring the news, but also for the client's campaign landing page. It tooked what could have been quite a bland and factual written content piece, and transformed the study into a relatable story. And it might be a little cheat, but journalists need to always credit where they take images from, so it's a sure-fire way to get a mention.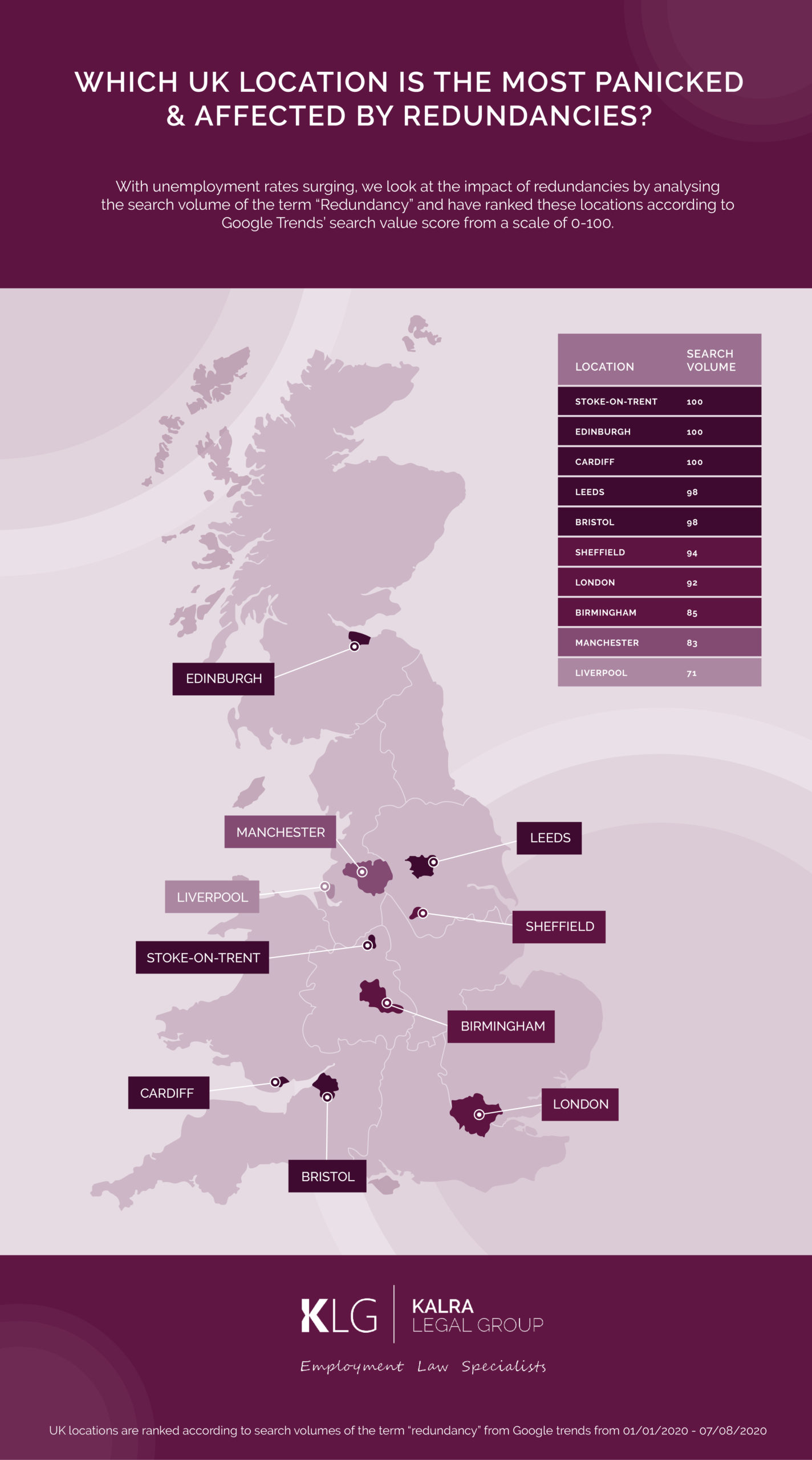 Ecology by Design's survey calendar
Purpose: We had a blog post scheduled for our ecological survey client, but it contained so much information and calendar dates, that we knew readers would engage more with this information presented in a quick scroll but easily digestible way. We created a visual that could be downloaded by its users as an information resource.
Why it worked: The infographic is completely branded to match the client's guidelines, colours, fonts and tone of voice. Instantly this gives the blog post more credibility and subliminally it looks way more professional to the reader audience. This has been one of Ecology by Design's highest performing posts this year and we put this as testament to the quality of the infographic.

Blackpool Grand Theatre's future of theatre visualisations
Purpose: With the pandemic leaving the theatre industry hanging in the balance, our SEO strategy altered to accommodate new and relevant topics for our client Blackpool Grand Theatre. The theatre was no longer able to operate during covid-19, and left many theatregoers and associated businesses questioning the future of the theatre. Naturally we wanted our client to get in on this topical conversation, but also provide insight that would help to position them as a thought-leader in this space. The success of the campaign heavily relied on creative assets that would add context to the predictions and illustrate new and foreign concepts to readers.
Why it worked: When you're explaining something in the future or describing things that don't exist it's really hard to picture or imagine possibilities. For this visionary piece, the creative assets really made the content piece "PR-able" as it gave journalists something new to show their readers. Around 80% of the links generated from this campaign featured the visual assets too; testament to their quality and contextual help to the content.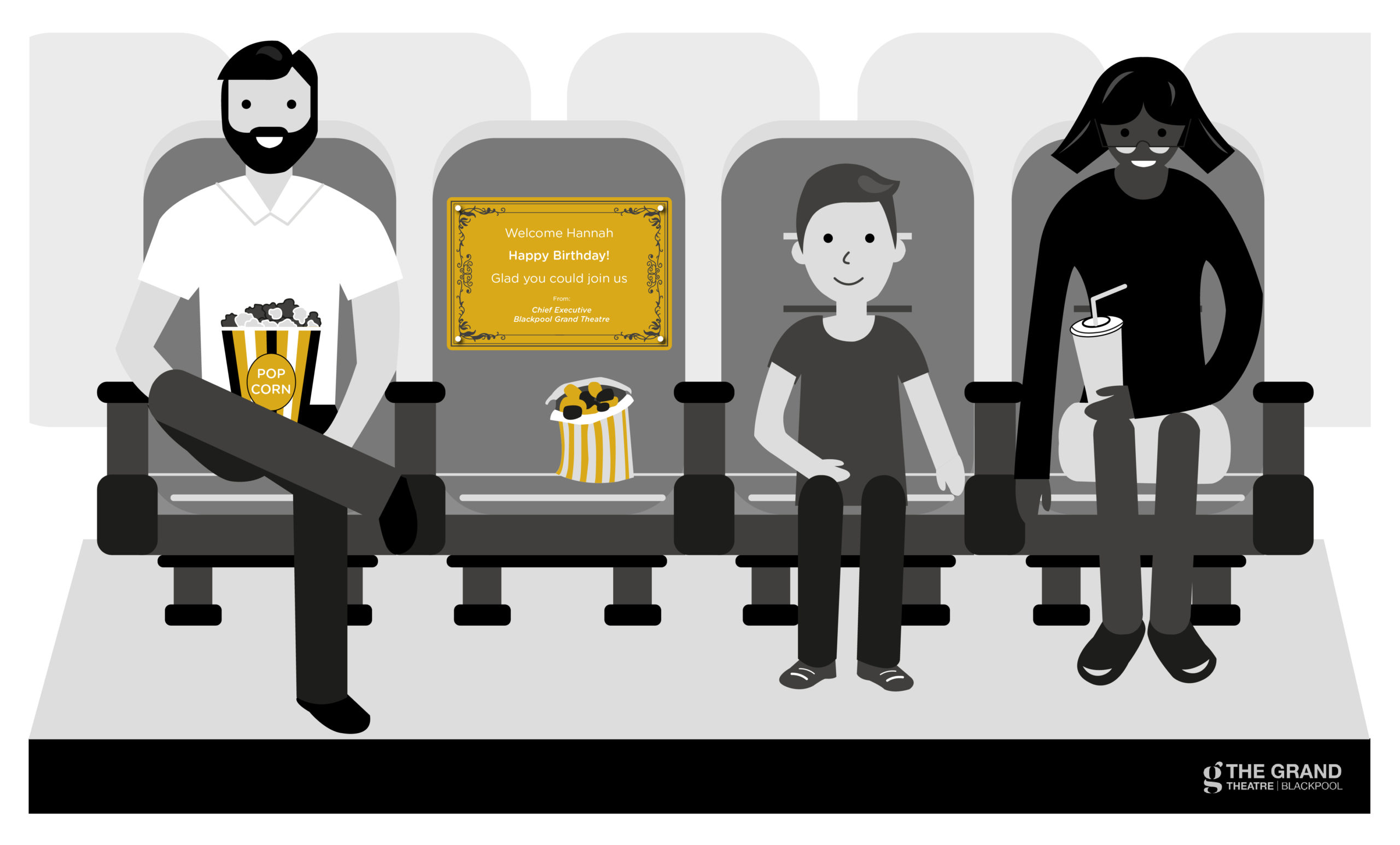 Evergreen's own agency results
Purpose: Sometimes numbers really speak for themselves – we wanted to make sure our latest blog post on our SEO results for Q3 for our clients told a story.
Why it worked: We like our social media and blog posts to be engaging for our readers. Listing a series of statistics wouldn't had the same desired effect as this fabulous round up infographic for Q3. It increased the dwell time on our post and instantly made it more shareable and relatable.

BeeLiked's employee engagement tips
Purpose: Our client's best-performing blog posts were around its new B2B service offering on employee engagement. We wanted to create more posts on this topic to help improve the chances of ranking and boosting visibility against key terms – but we also wanted to inject a little more creativity into a B2B topic.
Why it worked: The infographic is soon-to-launch on our client's site and provides more than just a quality blog post; our client will be able to use this in their other marketing collaterals too with their potential clients in the B2B area. Watch this space!

Ultimately, creativity trickles through everything we do at Evergreen. No idea is too big; as long as it is relevant to our clients, we don't put ceilings on anything else like. I'm a firm believer that this Creative SEO agency approach is what sets us apart at times; after all, why settle for an average campaign when you can take it to 100 and the next level with a creative touch?!
To learn more about our creative SEO services, or to talk about how we can help you visualise data, design engaging assets or create link-worthy content for publications, get in touch.