Merry Christmas from team Evergreen
2020 has been a wild ride for us here, and 2021 is shaping up to be even better! As we close our laptops and shut down for the final time before the new year, I wanted to take this opportunity to wish all our clients, team and partners a very Merry Christmas.
Our team may not be together this Christmas, but we all made the effort for our best festive selfie in our new Evergreen hoodies!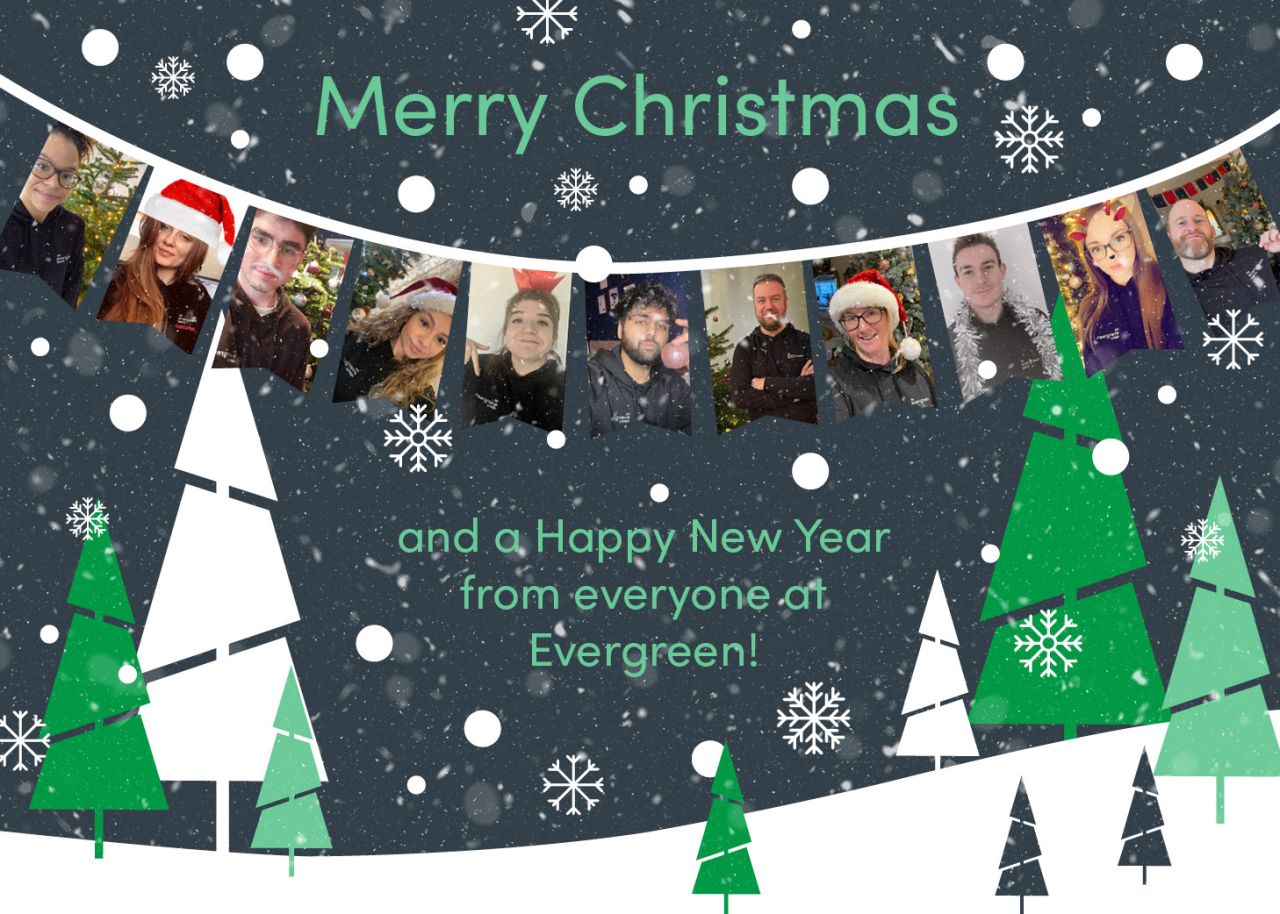 Here is a snapshot of what our SEO agency has looked like in 2020. A year that will be remembered for all the wrong reasons! And I have to say, I'll look back on 2020 as the year that my little SEO passion turned into a serious business that achieved some amazing things, attracted some incredible clients to join us, and built an award-winning team!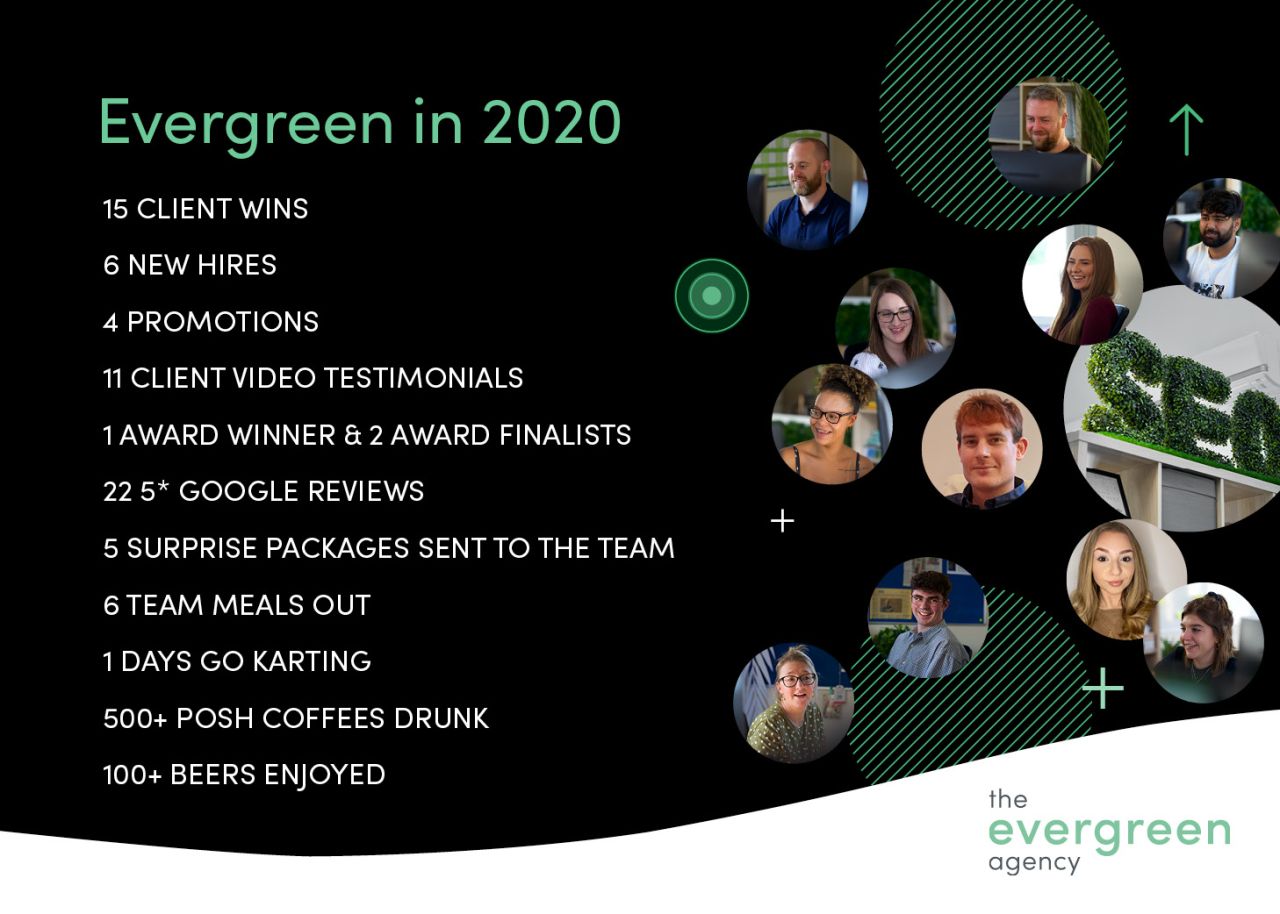 On that note, we're currently hiring in SEO, Digital PR and PPC – so check out our vacancies if you want to join our team in 2021.
It wouldn't be Christmas without presents, and this year, as well as treating our team and clients, we wanted to do a little more. Whilst businesses have struggled to cope, so too have charities who rely on generous donations. 
In place of our office Christmas party this year, we donated £500 between two very deserving charities close to our hearts. 
Some went to an amazing Oxfordshire children's grief support charity SeeSaw, and the other half to the wonderful Helen & Douglas House children's hospice.
The Helen & Douglas House donation went via an initiative in my own village called "Light up Chesterton". We have taken part in this great cause and Evergreen wanted to donate to it as well to ensure we raised as much money as possible, because the funds raised are being matched by Microsoft.
Here's our light up window entry too (can you tell we love Christmas!)…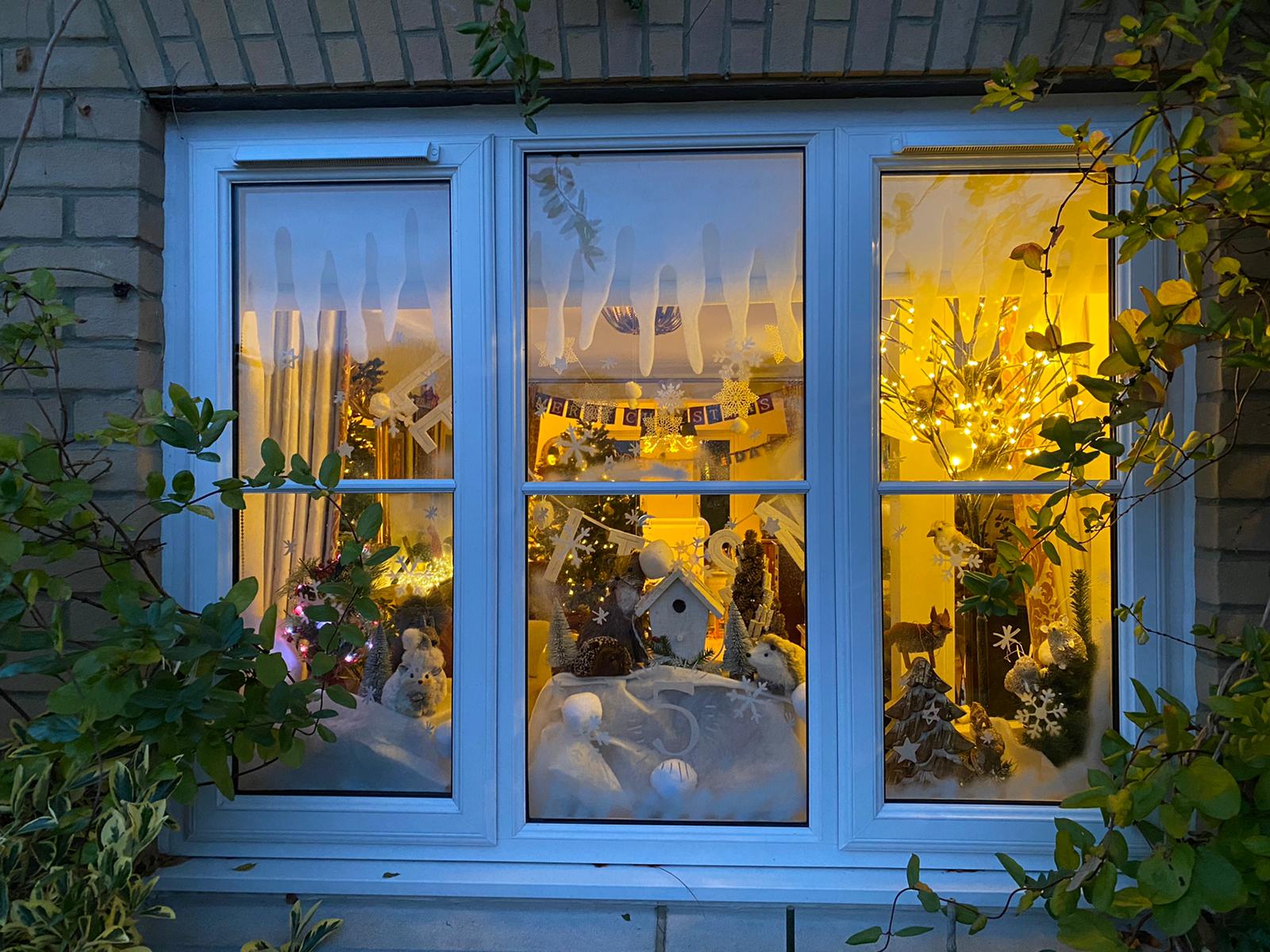 Roll on to 2021, being back in our beautiful office, catching up on overdue socials and doing more work we can all be super proud of. 
PS – Watch this space for our first post of 2021… it's going to be a big reveal!