What I learned from reviewing 67 business websites in 2 weeks
On Monday 27th April I launched our new agency initiative. The idea was simple enough – we would help businesses improve their website, by providing a free, personalised video review of their online business.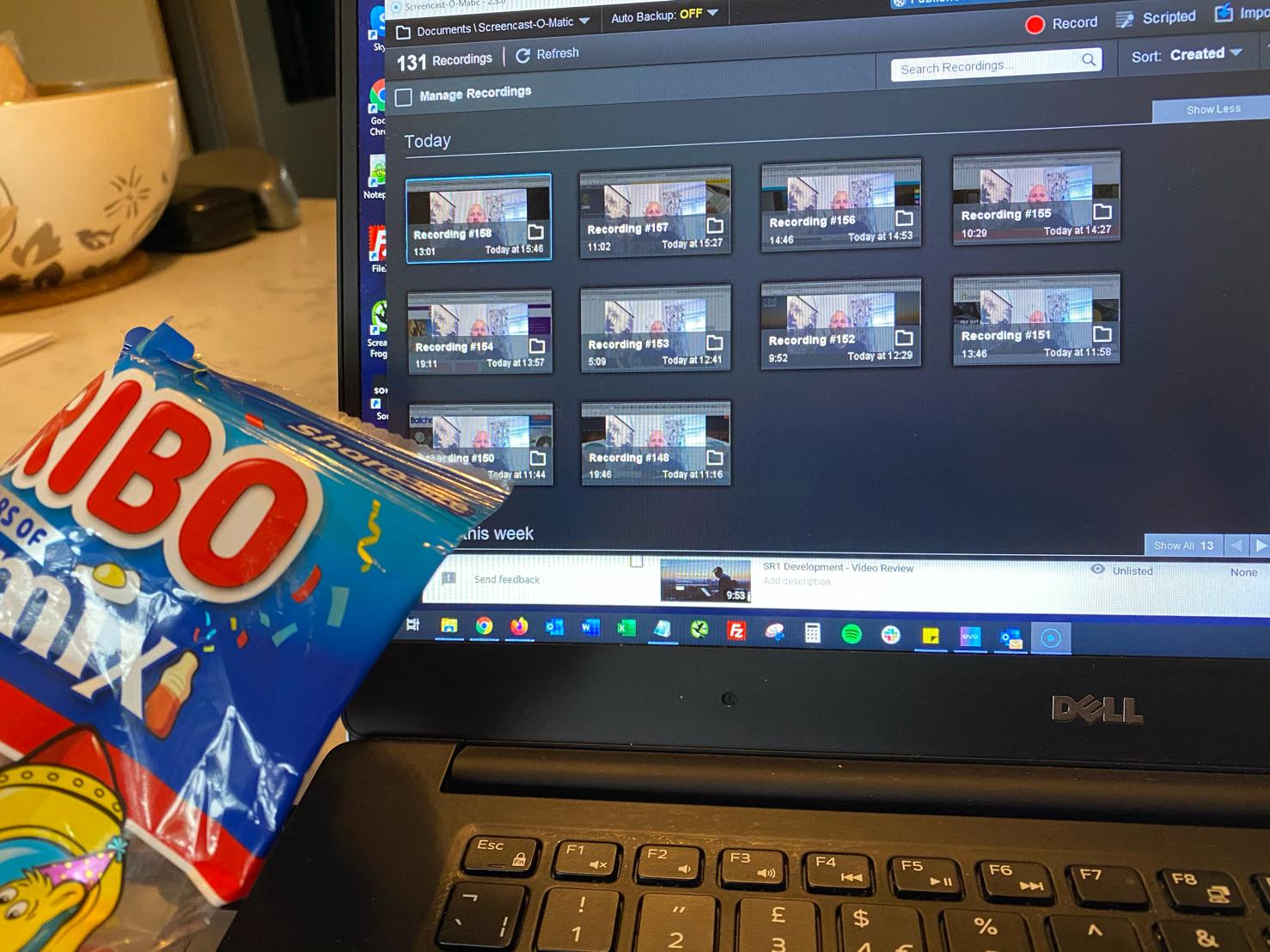 The process was simple:
I would review your website and data (assuming you gave me access)
I then record you a video, where I share my screen with you, and walk you through how to better optimise your website
All the recommendations given are with an aim to improve it for increased visibility in Google, which ultimately will translate into increased sales, leads and enquiries.
The idea came from our team discussing how we could help as many businesses as possible during this pandemic, and at a time where our expertise around search marketing as never been more important. This is because of the simple fact that with people spending increasing amounts of time online, looking for products and services because they cannot leave their houses.
I wrote a post at the beginning of May about launching our video review initiative and how the idea came to be. (Have a read of that if you want some background.)
67 reviews in just over 2 weeks – Wow!
Little did I realise when I first launched the campaign that so many businesses were going to say "yes please!".
Over the past couple of weeks, I have spent countless hours at my computer reviewing business websites for individuals I have never met, or spoken to.
I have been given access to countless Google Analytics and Google Search Console accounts, and have been asked to review their data and provide recommendations, which I have duly done.
Each video review I record takes on average about 45-60 minutes to complete.
Firstly, I review that businesses website, I have a look around and familiarise myself with what they do before delving into some of the more technical data.
I review their numbers, their competition, their visibility, online authority.
Often within 20-30 minutes, I am building up a picture of the issues they have and where the key improvements need to be made.
With my notes to hand, I pop my camera and screen-recording software on and it is straight in to…. "Hey, it's Aaron with your video review…."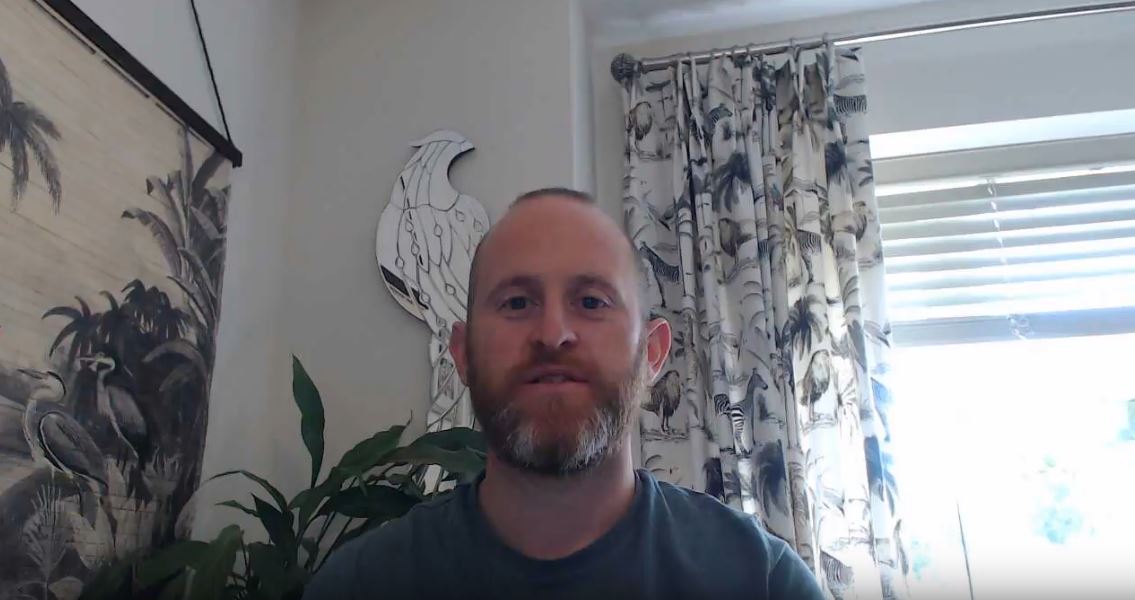 Over 60 hours and counting…
I have logged over 60 hours in the past 18 days as "doing free video reviews" – that is more than one and a half weeks of time!
A great many of these have been done in evenings and on weekends (the recent bank holiday helped, as I got loads done while it was quiet) so as not to impose on my "day job".
I was speaking to another agency owner I know well just last night about this, and he asked how it was going – he couldn't believe it, and replied, "that's amazing, fair play to you".
I have always felt the need to help people. The appreciation I've had from so many people by way of lovely email, messages of thanks, and in LinkedIn posts….. that, to me, makes it all worthwhile. This is because I know I'm genuinely making a difference to people and their businesses.
Here are some of the quotes and messages of thanks I have received in the past 2 weeks:
"Wow! That is brilliant-such a good thing for you to have done and I'm really impressed."
"Thanks so much for the video review. Definitely a huge amount of value there."
"That's fantastic thank you I really appreciate your suggestions."
"Thank you so much for the video – lots to take away!!"
"This is great thank you.. very insightful for sure."
"Thanks so much for our video review, so many handy pointers!"
"Just to say a huge thanks for looking at my website."
"Massive thank you for the video review – owe you a pint when we're finally out of lockdown."
"This was really, really helpful, and has made me think. Thank you so much."
"Thank you, Aaron – really useful and some useful tips."
So, what did I learn from reviewing 67 different business websites in 2 weeks?
I very quickly found myself reiterating similar points to these 67 businesses. There were "themes" of my recommendations and at times I did feel like I was on repeat. Fortunately I had a big bag of Haribo keeping me going over the bank holiday weekend as I shared on LinkedIn here and I pressed on determined to deliver maximum value for these businesses in the 15-20 minutes I would often spend walking them through what should be changed.
There is one overwhelming take-away though…
This is something that I said in almost every video review. 
(Only a minority of exceptions were already doing this very well – namely the likes of Experience Oxfordshire that got involved in this initiative. They loved my feedback, saying "Thanks so much for our video review, so many handy pointers! I'm sharing with our team so that some improvements can be made – we really appreciate your insight with this.")
I thought it only right to record a video on my key observation from these 67 video reviews, have a watch – I think you'll find it interesting.
In the video, I mention about going above and beyond, about being that "information resource", so you may be wondering, how do we do that? I've always been a firm believer in saying what you do, not just preaching to others, and so if you look on our own website closely, you'll see.
We have our blog where we regularly produce highly informative, educational blog posts like this one.
We have a beginner's SEO video training guide with 28 lessons spanning 12+ hours and 130,000 words. This course includes a dozen worksheets and downloads and is completely free of charge. This was created more than 2 years ago now, and is continually updated.
We have an SEO Knowledgebase filled with hundreds of questions and answers to very quickly give you the answers to the questions you need to know.
Those are just some of the ways we're ensuring that Google doesn't interpret our website as just a "shop window" and in fact we are of value. So what are you doing?
Beyond that core principle, there were lots of other recurring themes, such as:
What you do AND where you do it
A great number of businesses are geographically specific in that a majority of their customers live/work within a set radius. Yet, despite this, lots of business websites do not reiterate to Google that "this is what we do and this is where we do it". Simply adding in the location you target into the key on-page areas such as page titles, heading tags, and woven naturally into the copy will all hint to Google that you work in a given area.
I feel lots of businesses just presume Google will know that Oxford or Reading is your "home patch", Google is good, yes, but it needs your business website to be very clear and specific. Also including the location ensures that those searching for your product/service and using terms like "near me", "closest" and "local" – Google can essentially join the dots as it knows you are indeed near, close by, or local.
(Simple SEO basics but often overlooked)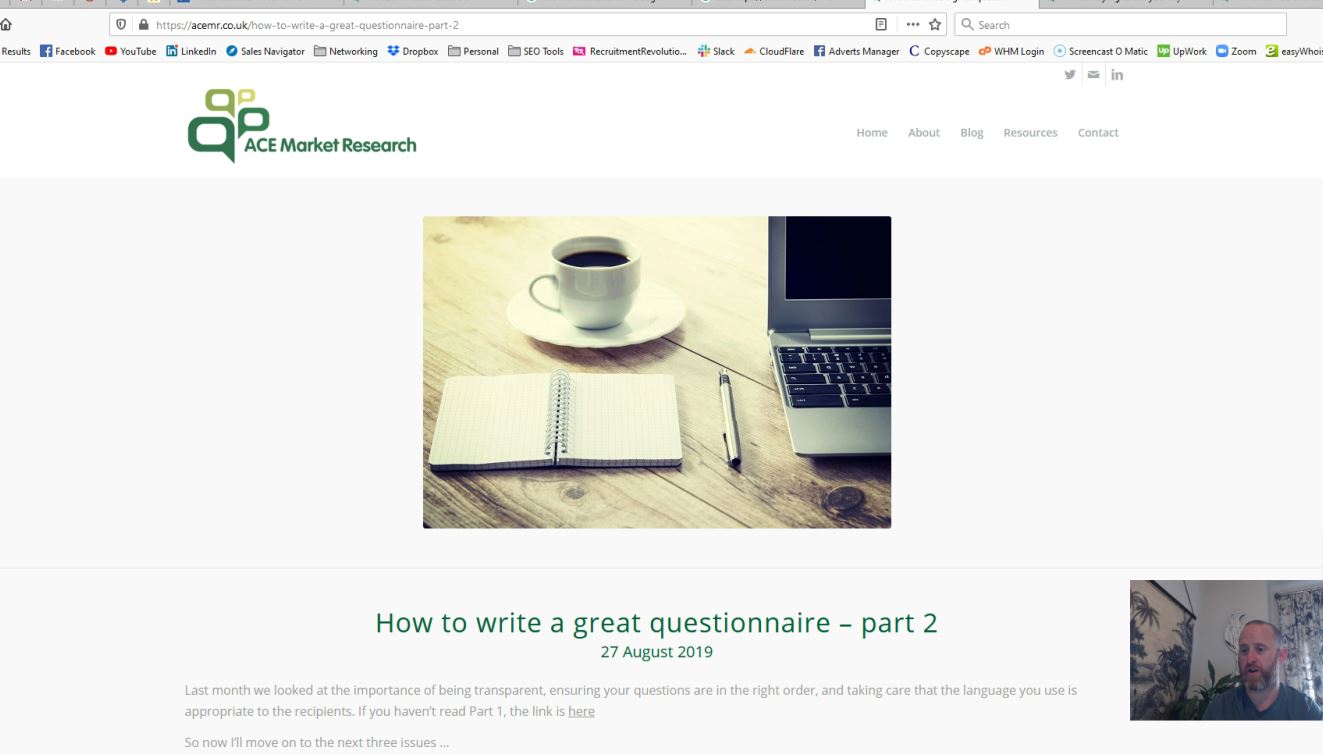 Lack of consistency
I repeatedly saw a lack of consistency in how businesses are listing themselves online. Often encountering different company names, for example, "Company X Limited" and "Company X LTD" can be interpreted by Google as two different companies.
Basics such as ensuring your physical address and contact information on the website is accurate and consistent with your Google My Business page and your local business citations are all to often overlooked. 
Here at The Evergreen Agency, we refer to this as housekeeping, and it is monitored every month to ensure Google is very clear about business contact details, hours of work, product, service, and target customer.
Again, these are SEO basics, but I was consistently finding big areas for improvement!
Leverage your contacts
It will not be a surprise to hear me round off this post by talking about links. Links are incredibly important when it comes to SEO and increased visibility online. One of the easiest ways any business can improve the online authority of their website is by simply going through their contacts and looking for their business partners, suppliers, contracts, customers etc, and identifying which of these have a website and would potentially be willing to link back to your business.
It isn't always possible, of course, however often it is as easy as a quick phone call or email and you can acquire great links and brand mentions from those you're already working with.
They can add you to their suppliers or partners page or onto their blog.
Maybe you produce a case study or a report.
You could simply reciprocal link (which is fine to do if genuine & relevant)
There are literally 101 ways you can leverage a link from your genuine, real world contacts.
We had one of our professional service clients do this recently at our agency.
A solicitor of 30+ years who had dozens of relationships with established other professional service firms. All she had to do was email her contacts, and hey-presto, lots of high quality, niche, relevant, authoritative links came rolling in and boosted her online authority significantly.
We are just getting started…
So, there you have it. 67 business websites reviewed, completely free of charge. Not one had any kind of "sales pitch" in there at all as that was not what this was about! I just wanted to provide pure value, expertise, and insight to genuinely help businesses improve their websites and I think I have done that.
Are we stopping this now? Absolutely not… We're continuing to offer free video reviews to any business that wants more from there website and we have big plans for this initiative moving forward so keep your eyes peeled and who knows maybe I'll do another overview post when we pass 100 or more.
Best of luck growing your business and remember, if you're serious about growing and want to work with an exciting, vibrant, and very talented team then get in touch.