Famous five: Why we put our focus into delivering results straight away
The first few months of working with a client in a creative industry can be make or break. Brands appoint an agency because they want a service; and naturally, an expectation to deliver on a promise. Seems obvious right? Sadly, it's all too often that new clients come to us having been burnt waiting for results and impact to happen.
There is an element of SEO not being instantaneous or able to perform miracles overnight. But still, a few months in and no results, and I'd be questioning what is going on from a search perspective. 
Promotion, content overhauls and technical implementations should all positively impact a brand's click-through-rate, impressions, or traffic quite quickly.
At Evergreen we work in a quarterly mindset, as this reflects how most of our clients budget or operate. We focus on improving traffic, leads and visibility in those first three months. Three is our powerful number that our strategists focus on. Why? Well, because a whole quarter without results is a long time in business.
We took a look back at our clients who joined earlier on this year to review our impact and performance, and the proof is very much in the pudding, or in this case, the graphs! Here are our famous five: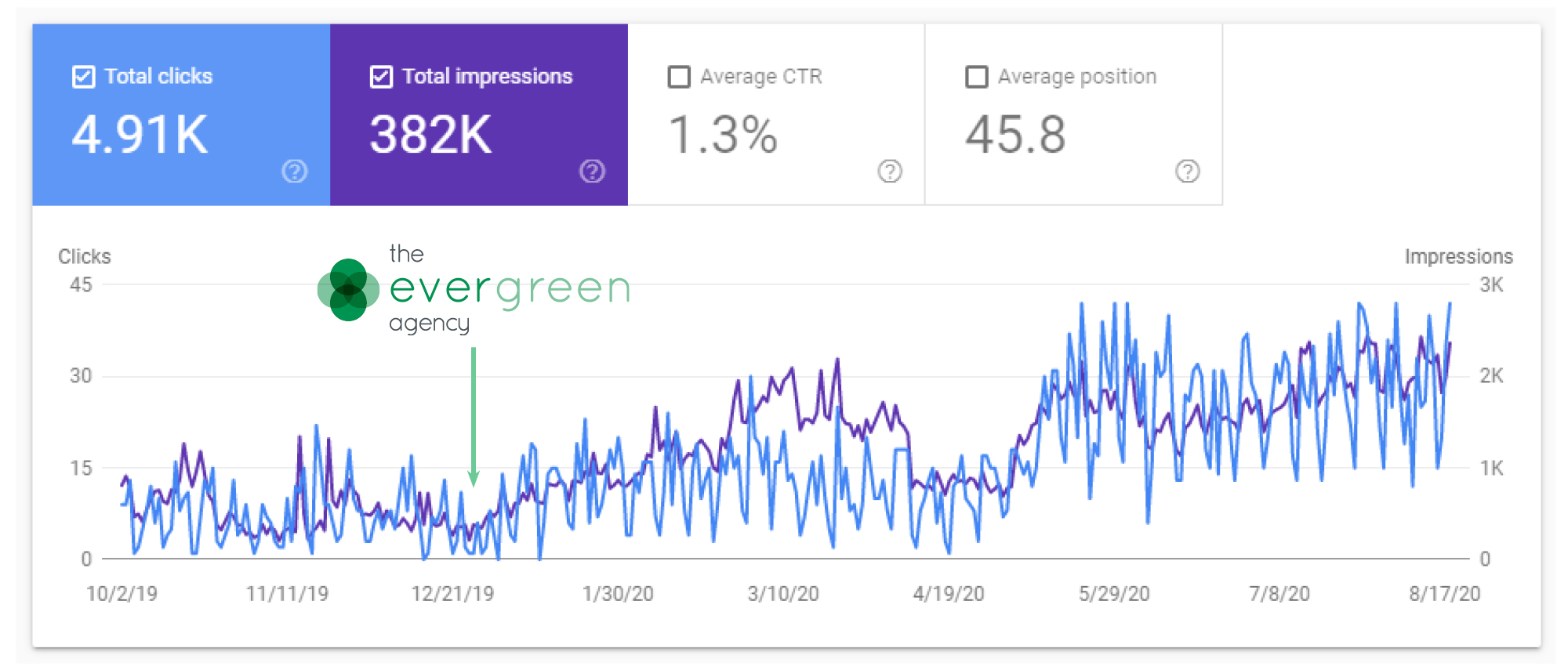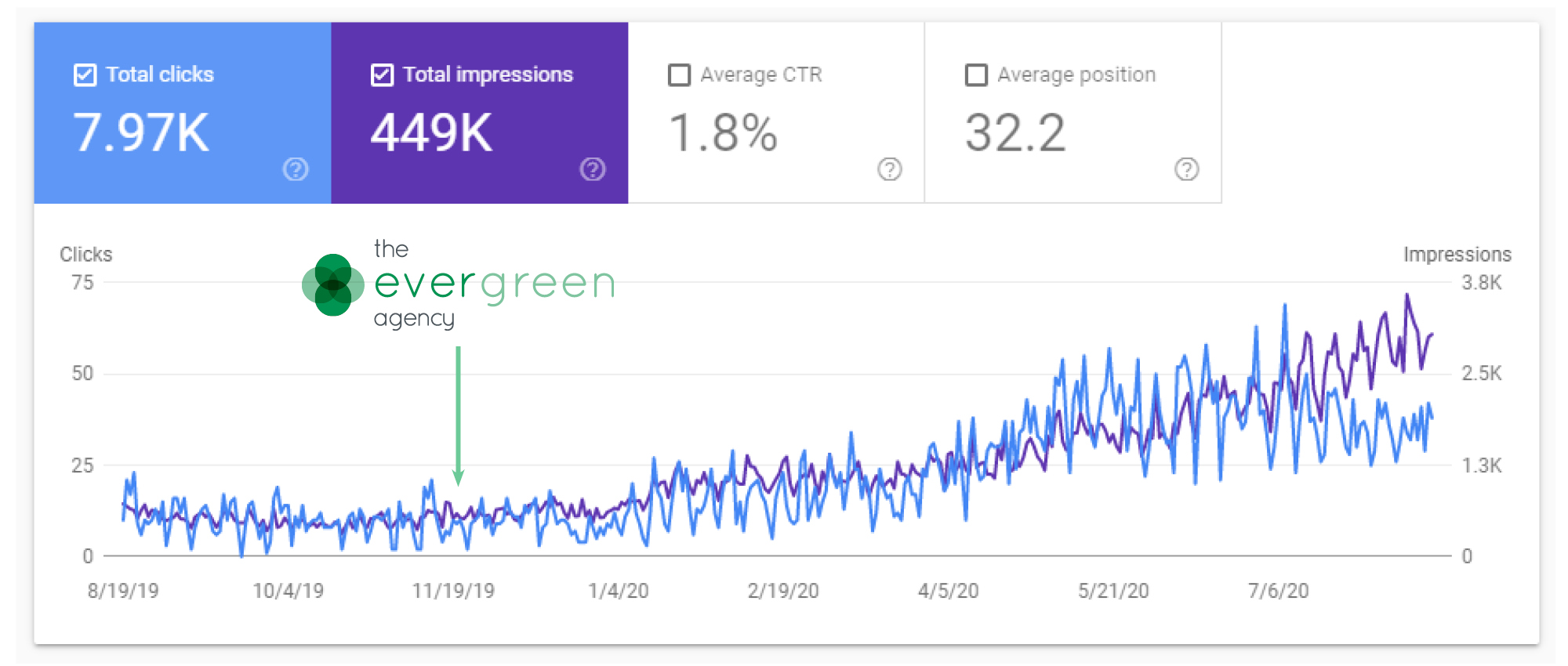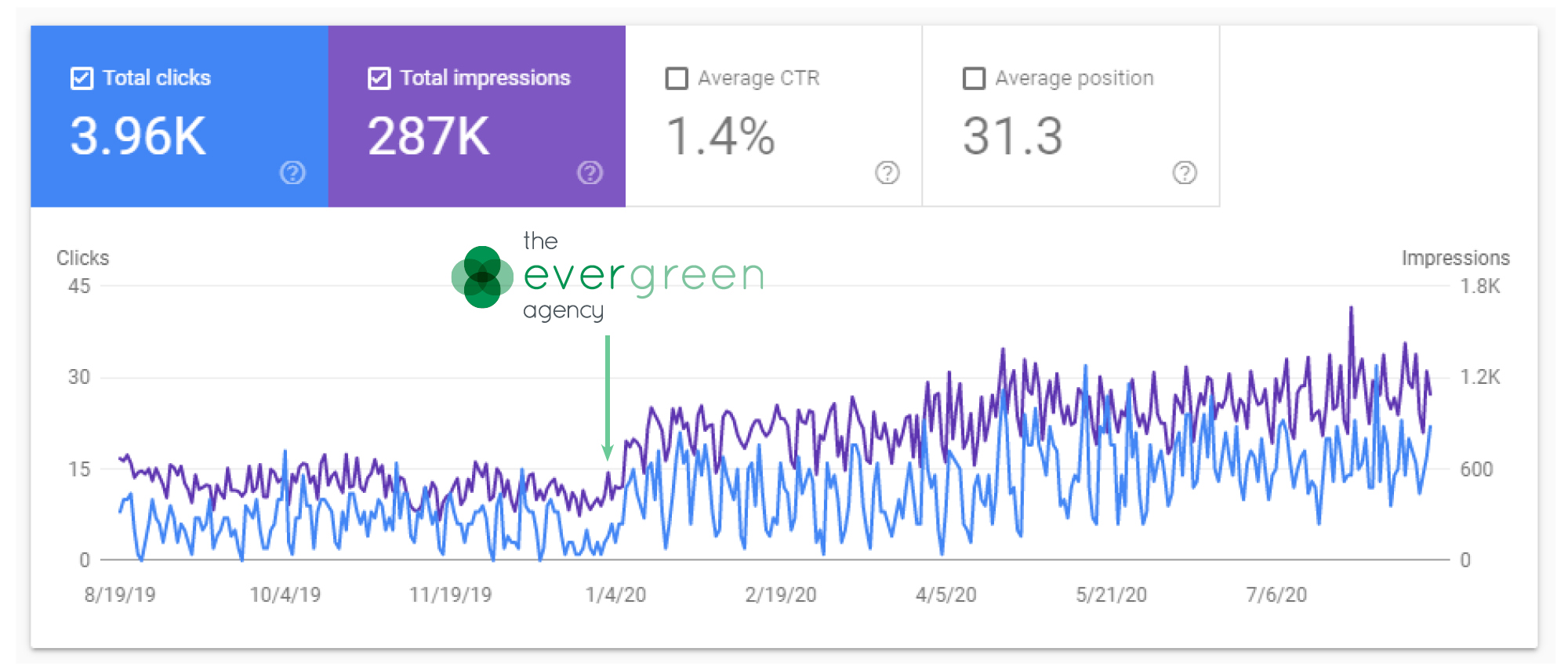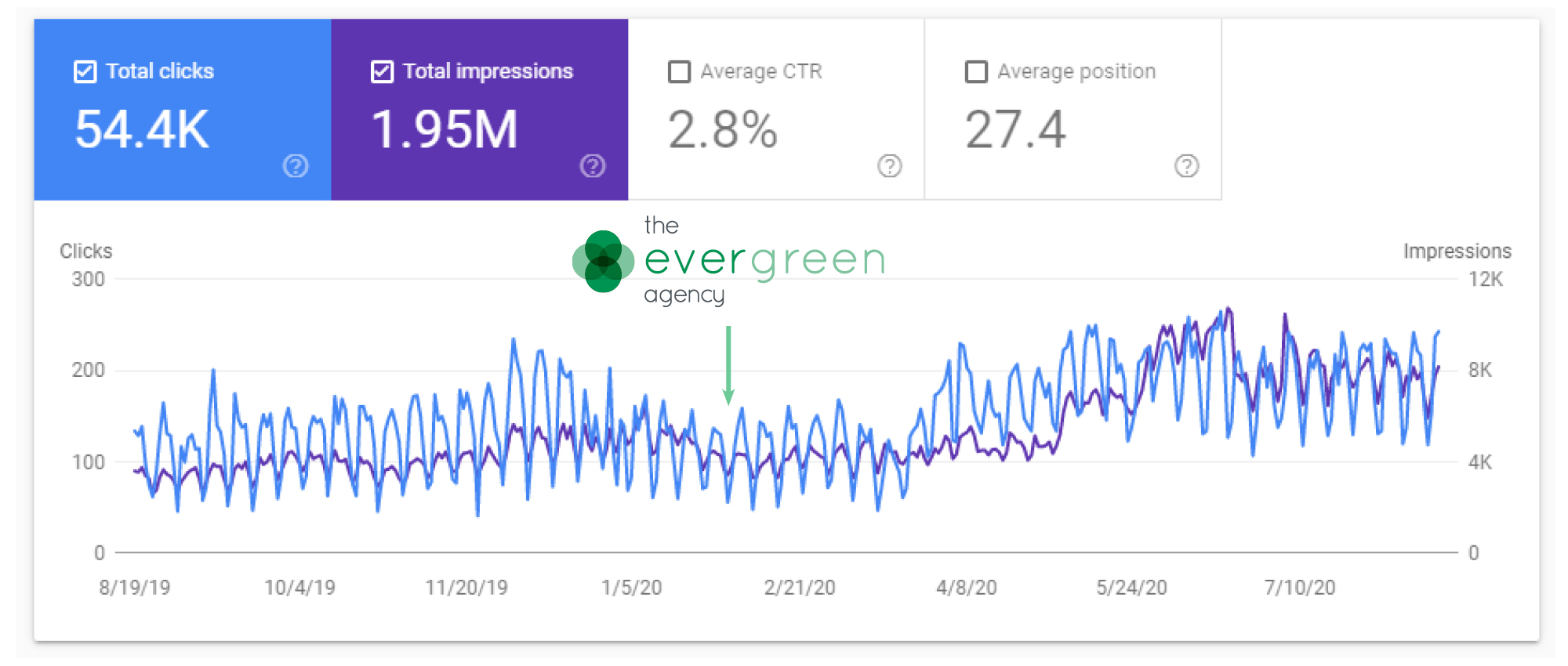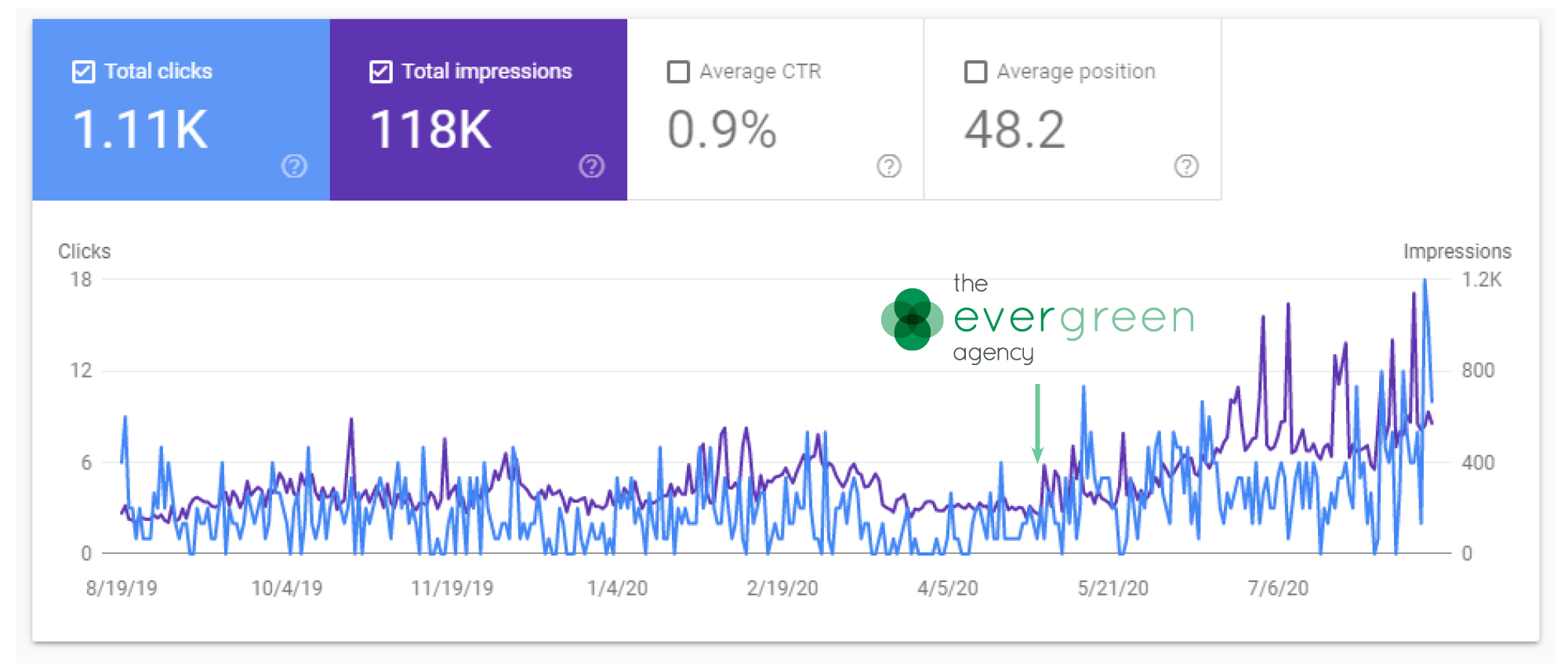 It's always great to receive anecdotal emails from clients on the impact we're having or to see upwards trends in graphs like these, but even more so after the pandemic hit. We've helped keep some of these brands – who are in severely impacted industries like hospitality, engineering and corporate/professional services – visible and relevant at a difficult economic time. 
Whether it's SEO, Content, Digital PR or PPC; whatever service or tactic we are taking to improve a client's visibility online, we're proud to commit to results in the first quarter.