10 ways to maximise sales this Black Friday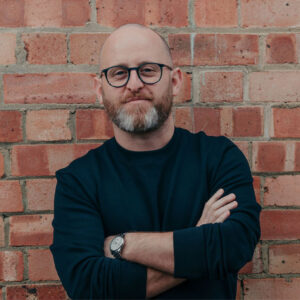 Aaron Rudman-Hawkins
Aaron Rudman-Hawkins is a dynamic digital marketing expert and a driving force behind The Evergreen Agency's success. With a passion for technology and a deep understanding of the ever-evolving digital landscape, Aaron has become a trusted name in the industry.
Read Aaron's bio here
Black Friday is just around the corner, and as a brand, you're likely gearing up for one of the biggest shopping events of the year.
If you're wondering how to ensure your clients have a fantastic Black Friday and maximise sales, you're in the right place! In this Ask Aaron, I'm going to share 10 unique and helpful tips to make this Black Friday a resounding success.
1. Start Early and Go All In
One of the most debated questions about Black Friday is when to start. The answer: go early! Embrace the entire week leading up to Black Friday with enticing deals and promotions. Get ahead of the competition and capture the early-bird shoppers.
2. Exclusive Offers for Loyal Customers
Your loyal customers are your biggest assets. Show your appreciation by offering exclusive deals tailored just for them. This will not only drive sales but also strengthen customer loyalty.
3. Prioritise Data Collection
Collecting customer data, especially emails, is crucial. Make it a priority with pop-ups and incentives for users to sign up. This data will help you reach out beyond Black Friday and build lasting customer relationships.
4. Ensure Website Health
A quick health check for your website is essential. Ensure it's fast, mobile-friendly, and free from issues. Your website should be ready for the Black Friday rush to provide a smooth shopping experience.
5. Make Black Friday Offers Easy to Find
Don't make your customers search for Black Friday deals. Place them prominently in your website's navigation, so visitors can quickly spot the fantastic offers as soon as they land on your site.
6. Create Visually Impactful Black Friday Content
Make it crystal clear that your brand is participating in Black Friday. Use bold banners and visually striking elements to let visitors know you're all in, and you have amazing offers to grab.
7. Leverage Retargeting Ads Across Platforms
Retargeting ads are powerful. Ensure they clearly highlight your Black Friday incentives and deals. Utilise your customer lists to reach out across various platforms and remind your customers of your fantastic offers.
8. Share Black Friday Content
Create content that complements your Black Friday offers. This could include guides, roundups, or best-off deals. Make it easy for customers to find these valuable resources to help them make informed choices.
9. Email Marketing with Strong Offers
Craft engaging email marketing campaigns with irresistible offers. Over Black Friday, you can be more assertive with your email strategy, sending multiple emails to promote different deals.
10. Plan a Post-Black Friday Sequence
Don't let the momentum die after Black Friday. Plan a post-Black Friday sequence to keep customers engaged and interested. Offer additional incentives or sneak peeks at upcoming deals to keep them coming back for more.
By implementing these 10 strategies, you can ensure a fantastic Black Friday for your clients and boost your sales.
Black Friday is a prime opportunity to connect with your customers, increase revenue, and set the stage for a successful holiday shopping season. So, get ready to go all in and make the most of this exciting shopping event!
If you found this helpful and would like to be kept in the loop with more seasonal sales tips, make sure to connect with me on LinkedIn and sign up to our weekly newsletter!
Now, go kick off the festive season with a fantastic Black Friday sale.
___
👋 I'm Aaron, connect with me on LinkedIn.
I'm the Founder & MD of Evergreen, a digital marketing agency that specialises in growing ecommerce & retail brands.
👉 See our ecommerce case studies.
👉 Discover our story.
👉 Subscribe to our YouTube channel.
👉 Join our weekly newsletter for digital marketing that cut through the noise.