How GREAT ecommerce brands are enhancing their SEO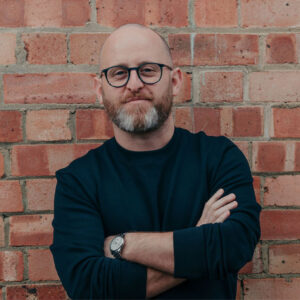 Aaron Rudman-Hawkins
Aaron Rudman-Hawkins is a dynamic digital marketing expert and a driving force behind The Evergreen Agency's success. With a passion for technology and a deep understanding of the ever-evolving digital landscape, Aaron has become a trusted name in the industry.
Read Aaron's bio here
In this Ask Aaron video, I'll be diving into the 16 ways that great ecommerce brands are smashing their SEO right now. This includes:
Being instantly recognisable
Successful ecommerce brands establish a consistent and familiar look and feel on their websites. This recognition helps users instantly identify the brand, fostering trust and loyalty.
Websites that are effortless to use
Websites should be easy to navigate, fast, and intuitive. Users are often on autopilot mode, expecting a seamless experience. Prioritise user-friendliness to increase engagement and conversion rates.
Consistent colours/imagery
Maintain a consistent visual identity across your site. While seasonal changes might warrant adjustments, sticking to a recognisable colour scheme and image style builds brand recognition.
Consistent brand language
Establish clear and consistent brand language, terminology, and messaging. This ensures that your brand's voice remains coherent and resonates with your audience.
Information that's easy to find
Implement a prominent search function and ensure essential information like contact details is readily accessible. Don't overlook the significance of these trust signals.
Product offering around valuable content
Product pages and category pages should offer valuable content. Focus on answering user questions and showcasing the benefits of your products. By addressing user intent, you align with search engine algorithms.
Leading with product value/purpose
Highlight the value and purpose of your products before delving into details. Addressing the "why" can improve user engagement and align with search engine intent.
Focus on the user
Prioritise creating content that appeals to users rather than solely optimising for search engines. User engagement and satisfaction contribute to better SEO outcomes.
A clear brand story
Share your brand's story to connect with users on a personal level. Emphasise what makes your brand unique and relatable – this is a very straightforward way to foster customer loyalty, emotional engagement, and see users come back.
Great internal links
Create meaningful internal links between pages, products, and categories. This practice aids in better search engine understanding and can enhance user navigation.
Product FAQs
Address potential customer queries by including FAQs on product pages. This improves user experience, engagement, and overall satisfaction.
Clear CTAs
Ensure you use clear and relevant CTAs throughout your site. Guide users on the desired actions, making it easy for them to navigate and convert.
Strong email capture
Capture user emails through prominent sign-up forms – this can help you to nurture valuable leads, sharing relevant, helpful content with customers that not only builds relationships, eventually assist in driving conversions.
Topic visibility over keywords
Focus on topic clusters rather than fixating on specific keywords. This approach aligns with modern SEO practices and provides a more holistic view of your site's visibility.
Leveraging reviews and customer testimonials
Highlight customer reviews and testimonials prominently. Social proof of this kind greatly enhances credibility and encourages trust among potential buyers.
All 16 of these are must-haves for our clients, and they should be for your ecommerce brand to.
Are you ready to transform your digital marketing strategy? Sign up to our newsletter for more game-changing insights, or subscribe to our Youtube channel for the latest videos.
___
👋 I'm Aaron, connect with me on LinkedIn.
I'm the Founder & MD of Evergreen, a digital marketing agency that specialises in growing ecommerce & retail brands.
👉 See our ecommerce case studies.
👉 Discover our story.
👉 Subscribe to our YouTube channel.
👉 Join our weekly newsletter for digital marketing that cut through the noise.