5 quick tips for Google Shopping Ads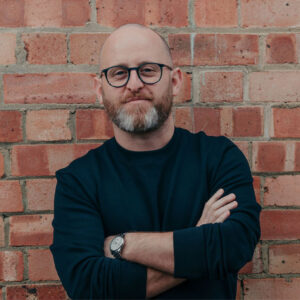 Aaron Rudman-Hawkins
Aaron Rudman-Hawkins is a dynamic digital marketing expert and a driving force behind The Evergreen Agency's success. With a passion for technology and a deep understanding of the ever-evolving digital landscape, Aaron has become a trusted name in the industry.
Read Aaron's bio here
In this Ask Aaron video, I'll share five valuable tips that will help ecommerce brands to supercharge Google Shopping Ads. Improving your Google Shopping ads doesn't have to be complicated, and in this video I share my expertise along with some simple, straightforward, actionable steps.
Whether you're new to the game or looking to refine your strategies, these five tips will give you a competitive edge and drive your return on ad spend (ROAS) higher. Let's dive in!
1 – Optimise your product titles and descriptions
The default product titles for Google Ads is imported through Merchant Centre, and because of this they often fall short of their potential. This is a super simple way to boost the effectiveness of your Google Ads – take control, and optimise your product titles and descriptions for maximum impact.
Make sure your tailored product titles reflect key search terms and cover essential product features, as this simplifies the shopping experience and will help you outshine your competition. Remember, your product title doesn't have to match your CMS, so f ocus on delivering the most relevant information first.
2 – Harness the power of custom labels
Custom labels provide extra ways to incorporate how potential customers might search for your products. You can add up to five custom labels, offering various creative options depending on shopper habits and products you're selling.
Utilise custom labels to highlight key differentiators such as:
Different product types
Use cases
Product variants
Promotional status
Think strategically about the information that will aid filtering and sorting to improve campaign management.
3 – Segment your products strategically
Avoid the mistake of lumping all your products into a single pot! By segmenting your products into logical groups or ad groups, you can streamline optimisation and easily focus on your high-performance products. Product segmentation also enables brands to effectively fine-tune strategies – consider categorising by price ranges, margins, or any key criteria that makes sense for your business goals, and let Google Ads to the rest.
4 – Set campaign priorities
For ecommerce brands running multiple shopping campaigns, its vital to utilise campaign priority settings. This enables brands to take control of which shopping campaigns are triffered by user search, if user search triggers multiple campaigns. This is a simple but affective way that brands can tailor campaigns based on business objectives, and helps brands ensure that preferred campaigns are more likely to be displayed.
5 – Exclude unnecessary search partners
Another solid quick win for ecommerce brands using Google Shopping Ads? Prevent unnecessary spending, simply by excluding the unnecessary search partners. Ads automatically display Google Search Partners by default – by excluding this, brands can eliminate wasted ad spend on third-party sites where ads might not be as effective. Focus on the Google Shopping Network, which often yields better results.
Each of these five super simple steps can contribute to a more efficient, effective Google Shopping campaign. So, take action today and watch your Google Shopping ads soar to new heights!
Are you ready to transform your digital marketing strategy?
Sign up to our newsletter for more game-changing insights, or subscribe to our Youtube channel for the latest videos.
___
👋 I'm Aaron, connect with me on LinkedIn.
I'm the Founder & MD of Evergreen, a digital marketing agency that specialises in growing ecommerce & retail brands.
👉 See our ecommerce case studies.
👉 Discover our story.
👉 Subscribe to our YouTube channel.
👉 Join our weekly newsletter for digital marketing that cut through the noise.