The secret to our ecommerce success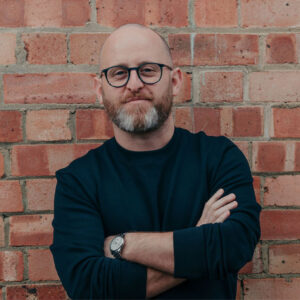 Aaron Rudman-Hawkins
Aaron Rudman-Hawkins is a dynamic digital marketing expert and a driving force behind The Evergreen Agency's success. With a passion for technology and a deep understanding of the ever-evolving digital landscape, Aaron has become a trusted name in the industry.
Read Aaron's bio here
Can you believe it's already my 50th Ask Aaron video? Time flies when you're having fun, and boy, have I had a blast sharing insights and answering your burning questions.
In this milestone post, I wanted to do something a bit different. Instead of tackling your queries, I'm pulling back the curtain on the secrets behind Evergreen's ecommerce journey so far. It's been a wild year, so let's delve into what's fuelled our growth, the lessons learned, and the exciting path ahead.
The Evergreen philosophy:
From the early 2000s, Evergreen has been driven by the principle of relevance. Our focus on adding genuine value and sharing expertise through digital channels laid the foundation for our success. The idea is simple – showcase passion and authenticity, and success will follow.
Transforming ecommerce brands:
Ecommerce often boils down to being a shop window. We challenged our clients to evolve from this and become information resources. It's about offering more than just products – it's about telling a story, building a narrative, and creating a virtual journey that goes beyond a mere transaction.
Results-driven approach:
Setting clear goals and tracking metrics are vital. We emphasised the importance of understanding the commercial impact of our marketing efforts. By aligning every action with the bottom line, we ensure that growth is not just a vague target but a tangible, measurable outcome.
Building strong relationships:
At Evergreen, we're not just suppliers; we're partners. Establishing strong relationships with our clients has been crucial. Weekly updates, open communication, and shared platforms ensure that we are on the same page, working collaboratively towards success.
There you have just a sneak peek into the inner workings of Evergreen's journey into the ecommerce realm. It's been a roller coaster of highs, lows, and invaluable lessons.
Things might be on the up, and we're incredibly proud of that fact, but we're also aware that there's always room for improvement. Our commitment to relevance, transforming brands, a results-driven mindset, and building lasting relationships remains the same.
I guess all I can really say is… Thanks for following along!
Whether you're a seasoned marketer, a business owner, or just someone curious about the world of digital marketing, I hope this glimpse into my 50th Ask Aaron video has been both helpful and reassuring.
These things take time, and most of all, perseverance. Without the help from my team, our recent pivot to ecommerce wouldn't have been half as successful, and for them I'm extremely grateful.
Here's to more exciting content, growth, and shared successes ahead. Stay tuned for the next chapter in the Evergreen journey!
___
👋 I'm Aaron, connect with me on LinkedIn.
I'm the Founder & MD of Evergreen, a digital marketing agency that specialises in growing ecommerce & retail brands.
👉 See our ecommerce case studies.
👉 Discover our story.
👉 Subscribe to our YouTube channel.
👉 Join our weekly newsletter for digital marketing that cut through the noise.