6 ways to leverage Google Ads this Black Friday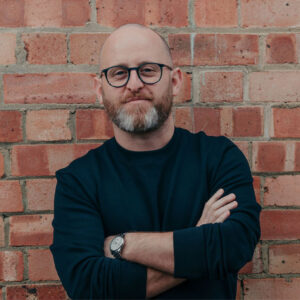 Aaron Rudman-Hawkins
Aaron Rudman-Hawkins is a dynamic digital marketing expert and a driving force behind The Evergreen Agency's success. With a passion for technology and a deep understanding of the ever-evolving digital landscape, Aaron has become a trusted name in the industry.
Read Aaron's bio here
Black Friday and the festive season are fast approaching, and for ecommerce brands, it's a critical time to maximise sales through Google Ads.
Over the past few weeks, we've been hard at work optimising our clients' campaigns, and in this Ask Aaron, I'll share six unique and highly effective strategies to make the most of your Google Ads for Black Friday and beyond.
Whether you're an experienced marketer or just starting, these tips can help you stand out from the competition and drive some smashing results.
Let's get into it!
Strategic bid adjustments:
Study your ad schedule to identify peak buying times and popular days of the week.
Leverage bid adjustments for these peak periods, signaling Google to prioritise your ads during those times.
Increase bids by 20% or more during these high-conversion time frames.
Takeaway: Strategic bid adjustments can significantly boost your ad's visibility and performance during the most crucial times.
Enhanced brand campaigns:
Increase the budget for your brand campaigns to accommodate the surge in brand searches during the festive season.
Incorporate Black Friday-related keywords (e.g., Black Friday, sale, Cyber Monday) to tap into the shopping spirit.
Takeaway: Allocate more budget to brand campaigns and optimise them with event-specific keywords to capture potential customers' attention.
Strategic site links:
Add Black Friday-themed site links to your ads, ensuring customers land on dedicated Black Friday or sale pages.
Clearly display discounts and offers in your site links to draw in your shoppers.
Takeaway: Site links with clear, concise messaging can direct customers to the right landing pages and increase conversion rates.
Standalone campaigns:
Consider creating standalone campaigns featuring your Black Friday products.
Customise these campaigns to focus on specific Black Friday deals and products, providing more control and visibility.
Takeaway: Standalone campaigns allow you to target Black Friday offers more directly, reaching the right audience with the right products.
Standalone display campaigns:
Launch separate display campaigns, especially for retargeting, with on-brand messaging for Black Friday.
Promote your Black Friday deals and discounts to re-engage previous visitors to your site.
Takeaway: Standalone display campaigns can reinforce your Black Friday message and drive visitors back to your Black Friday and sale pages.
Aggressive email collection:
Make the most of the festive shopping spirit by incentivising email collection with discounts and offers.
Use popups and persuasive messaging to boost your email list while being mindful not to annoy your customers.
Takeaway: This time of year is an excellent opportunity to expand your email database, but be bold in your approach without crossing the line of customer annoyance.
Black Friday and the festive season present a fantastic opportunity to maximise your sales through Google Ads.
By implementing these six strategies, you can optimise your campaigns and achieve better results. Whether it's adjusting bids strategically, enhancing brand campaigns, creating standalone campaigns, or focusing on email collection, these techniques will give you a competitive edge.
Don't miss out on this crucial time of the year to boost your brand's success. If you have any questions or suggestions, feel free to reach out!
___
👋 I'm Aaron, connect with me on LinkedIn.
I'm the Founder & MD of Evergreen, a digital marketing agency that specialises in growing ecommerce & retail brands.
👉 See our ecommerce case studies.
👉 Discover our story.
👉 Subscribe to our YouTube channel.
👉 Join our weekly newsletter for digital marketing that cut through the noise.