A finalist for not one, but SIX European Search Awards!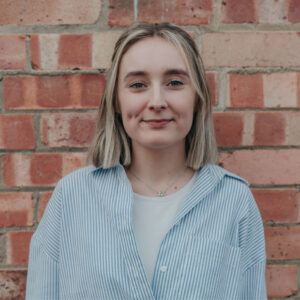 Amber Williams
Amber Williams is a passionate marketer who works to spotlight and shout about our expert Evergreen team. With a knack for organisation, Amber spins many plates to make sure Evergreen remains top of mind for those looking to grow their brand online.
Read Amber 's bio here
Well… It's safe to say Q2 has started off with the biggest bang there is!
I'll set the scene for you…
It's the 1st of April, and the Evergreen team are all at their desks, reporting to and updating their clients on the fantastic results achieved in Q1.
An atmosphere of concentration and motivation has settled over the office, when all of a sudden, amongst the tapping of keyboards and clicking of mice, the ping of a slack notification echoes around the room:
"This is no April fools, I have HUGE news – we have been shortlisted as finalists for 6 European Search Awards…" – Aaron Rudman-Hawkins
Six European Search Awards?!
How incredible is that?!
Back in January, we decided that it was about time our team and clients received the recognition they deserve for all of their amazing efforts over the past year. They've produced some absolutely amazing work and created some even better results for our clients and their businesses.
So what better way to do this than by getting their work in front of the people who can officially grant them an award for their efforts?
We entered a total of six European Search Awards listed below and have been announced as a finalist for every single one of them.
Best Use of Search – Retail / Ecommerce (SEO)
Best Use of Search – Travel / Leisure (SEO)
Best Use of Search – Health
Rising Star Award
Best Small SEO Agency
Best Small Integrated Search Agency
Now if that doesn't show just how good our team is at their jobs then who knows what will!
We've even had our very own SEO Manager, Naomi Francis-Parker, announced as a finalist for the Rising Star Award! Not that this was a surprise to any of us or our clients 😉
We'll be sending a few of our team to the awards ceremony in Barcelona and we'll be sure to keep you up to date with all the latest news on how they get on through our Evergreen Way newsletter. So if you aren't signed up yet, now is definitely the time!
It's safe to say today has been a VERY good start to the Q2 period and we couldn't be more chuffed. If this is just day one, who knows what day two will hold?!
___
👋 We are Evergreen and we grow ecommerce brands.
👉 See our ecommerce case studies.
👉 Discover our story.
👉 Subscribe to our YouTube channel.
👉 Join our weekly newsletter for digital marketing that cut through the noise.