Are you wasting your money on Digital PR?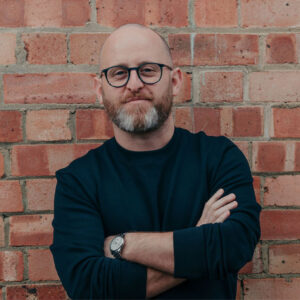 Aaron Rudman-Hawkins
Aaron Rudman-Hawkins is a dynamic digital marketing expert and a driving force behind The Evergreen Agency's success. With a passion for technology and a deep understanding of the ever-evolving digital landscape, Aaron has become a trusted name in the industry.
Read Aaron's bio here
This is a very popular question that's been circulating in the industry in the last few years. As an Agency owner, I've spoken on some of the largest stages in my industry about this topic, I'm keen to share my thoughts on the matter.
First and foremost, Digital PR refers to the process of securing authoritative links to a website, which remains as relevant as ever for ecommerce brands.
Nowadays, it seems brands find it impossible to secure any substantial coverage, causing marketing teams to spend too much time and money with little to no return. Nowadays, Digital PR seems to be an impossible discipline that's collapsed on itself.
So, where did it all go wrong?
Oversaturation
Lack of relevancy
Focusing on the wrong metrics
These are the three main drivers that can lead to ecommerce brands wasting their money and precious time on Digital PR. By addressing these and finding a solution, brands can stop wasting money on Digital PR and make it a profitable pursuit.
Let's break it down.
Oversaturation.
When everybody wants a piece of the pie and everyone clambers on the boat, that boat will sink. Brands often make the mistake of following the crowd and focusing on big, impressive campaigns, pulling data from various audience pockets and going hell-for-leather to secure coverage in the biggest publications in the industry. The only problem? Everyone else does doing the same thing.
What does this lead to?
Lack of relevancy
With such competition and low success rates, a common route that brands go down is to focus on link-building campaigns and brand mentions popping up that had absolutely no logical relevancy at all. This has led to the market becoming oversaturated, which means brands have to get a bit creative with their ideas. Relevancy has been kicked to the kerb because of the sheer amount of competition, and it's become case of 'pick a link, any link', There was a shift in direction that did more damage than good.
What did this lead to?
Focusing on the wrong metrics
Suddenly, brands find themselves faced with impossible targets. How else can you measure success, other than securing an authoritative link to ANY publication, right? Every little helps, surely.
No. It doesn't. Setting yourself goals based on link targets alone does not work. Ecommerce brands set themselves up for a fall when they do this, setting unachievable goals for clients and internal team members respectively. It can impact team morale, set unexpected and unachievable targets, and become a convoluted mess with success that's hard to benchmark.
Rather than trying to secure any link that comes your way, ecommerce brands need to stop, think, and get back to basics.
1 – Firstly, you need to accurately define what you want to get out of your Digital PR. Is it to build backlink authority and secure links back to your website? Is it purely to boost brand mentions in dream publications? Or, is it simply to promote your product or service? Understanding your goals will help you identify the kind of titles that you need to focus on.
2 – Then, you need to double down on relevancy. Revert back to the real point of link building – the old-school way – to build data-based, industry-specific links in highly relevant online publications and media outlets. Prioritise value with expert comments, product features and solutions to pain points that are super relevant to the customer and hit the nail on the head.
3 – Finally, ask yourself – if Google didn't exist, would this link in this publication add value? Is it relevant? If not, you're probably wasting money and need to refresh your approach to how you tackle Digital PR.
There you have it – you should now be able to pinpoint whether you're wasting money on Digital PR, with some super simple ways to stop wasting money, time and resources, and see a better return from your Digital PR in future.
___
👋 I'm Aaron, connect with me on LinkedIn.
I'm the Founder & MD of Evergreen, a digital marketing agency that specialises in growing ecommerce & retail brands.
👉 See our ecommerce case studies.
👉 Discover our story.
👉 Subscribe to our YouTube channel.
👉 Join our weekly newsletter for digital marketing that cut through the noise.