Big conversion tracking mistake we see on Google Ads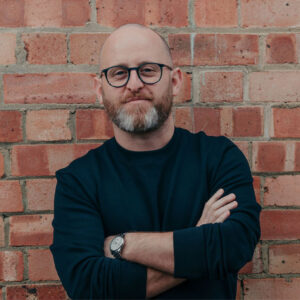 Aaron Rudman-Hawkins
Aaron Rudman-Hawkins is a dynamic digital marketing expert and a driving force behind The Evergreen Agency's success. With a passion for technology and a deep understanding of the ever-evolving digital landscape, Aaron has become a trusted name in the industry.
Read Aaron's bio here
I keep seeing brands make this exact mistake, time and time again.
It's so common, yet it's something that can really hinder your account performance.
In this Ask Aaron video, I talk you through why analysing your conversion tracking is ESSENTIAL. Trust me, it's something you can check in seconds, and could make all the difference.
Let's jump right into it!
If you're running Google or Bing ads for your ecommerce business, and utilising conversion-based strategies such as Maximum Conversions or Target CPA, there's a costly misstep that's absolutely crucial to avoid.
I break it down below.
By default, the system often chooses account-level default conversions. This can be problematic for businesses selling products online. Why? Because not all conversions hold the same value for your business.
Let's break this down further, and understand how you can revolutionise your approach to conversion tracking.
Step 1. Assess your conversion goals
Head over to your Google Ads account and navigate to the Conversions page. Your conversions are grouped by type—these might include purchases, add to cart, begin checkout, store visits, lead forms, and more.
Step 2. Primary vs. Secondary Goals
For true conversions, set them as primary goals. These are the conversions you genuinely want to optimize for. Assign secondary status to conversions that don't hold as much business value but are still worth tracking.
Step 3. Value Attribution
Not all conversions are equal. Evaluate the commercial value of each conversion goal. Determine which ones truly contribute to your bottom line. Assign values only to conversions that directly impact your business's success.
Step 4. Beware of Default Goals
Google's default goals, such as "store visits," might not align with your primary business objectives. Turn off these default goals unless they hold genuine significance for your ecommerce strategy.
Step 5. Optimisation Strategy
Understand that Google's algorithm optimises based on the assigned values. If you assign a higher value to a less significant conversion goal (e.g., "add to cart" instead of "purchase"), the algorithm might prioritize the wrong metric.
Step 6. Account for Attribution:
Utilise native conversion tracking within Google Ads or Bing Ads, rather than relying solely on third-party tools like Google Analytics. This ensures more accurate attribution and helps you make informed optimization decisions.
Conversion tracking is a powerful tool, but its effectiveness lies in its precision. Don't let default settings dictate your campaign's fate. Take control of your conversion goals, assign values wisely, and optimise for what truly matters to your ecommerce success.
___
👋 I'm Aaron, connect with me on LinkedIn.
I'm the Founder & MD of Evergreen, a digital marketing agency that specialises in growing ecommerce & retail brands.
👉 See our ecommerce case studies.
👉 Discover our story.
👉 Subscribe to our YouTube channel.
👉 Join our weekly newsletter for digital marketing that cut through the noise.