The 7 simple steps to a profitable content strategy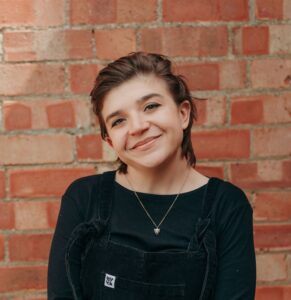 Josie Palmer
Josie Palmer is our Content Manager here at Evergreen. With a unique way with words, Josie's imagination, creativity, and passion for writing helps brands boost their online content to take it to new heights.
Read Josie's bio here
Content strategies are a big beast to tackle. We've simplified the entire process into seven straightforward steps. Let's dive right in.
Go to –

What have you got, what's working and what's not?
Before an ecommerce brand can identify which product areas to focus on, you need to identify what content you've got, what's working and what's not.
Google Search Console (GSC) and Google Analytics (GA) provide a minefield of information at your fingertips. When you devise your strategy, ensure you leverage this data to set the best direction for your content – focus on lucrative topics and pages that drive the most performance.
Google Search Console – "Within GSC, head to Performance > Pages – This will you what pages are getting the most clicks. Average position is a good indication of a pages'overall page performance. If you operate within the UK only you'll need to filter your results to show UK data only – this will be far more reflective of how UK customers use your site."
Google Analytics – "Within GA, head to Behaviour > Site Content > Landing Pages to see which content is receiving the most traffic and showing good user metrics that suggest that people on those pages like what they are seeing/reading."
Export GSC and GA data into excel for a fresh playground to work with. Manipulate, organise and structure the product data as you see fit, focusing on key categories within your existing product offering and customer framework.
Take stock of your entire content offering to determine:
Any product categories that users frequently engage with
Standout content pages that add the most value
Any redundant content pieces to remove
Areas of the site that are lacking in visibility/traffic
Next, consider the following:
Does the quality of the content reflect your brand?
Did your predictions reflect the blog traffic data?
Are key product and topic areas robustly supported with content?
Are any leading products lacking in visibility?
Are any products notably more visible than others?
Assessing the current value of your content provides you with an invaluable benchmark so you can focus your pursuits in the right areas. By painting an accurate picture of your current blog and how it fares, you avoid costly oversight that leads to missed opportunities and wasted time, money and resource. Capitalise on well-performing pages and utilise what's right in front of you. This also means you're not starting from scratch when you devise future strategies.

Don't just rely on your own data to form your strategy – capitalise on the competition, too. Although you won't be able to dig into their GSC/GA data, you can invest in universal tracking tools that can help you paint a pretty accurate picture.
We recommend:
Both tools are powerful and effective for tracking competitor performance in SERPs.
Use these tools to determine:
Top-performing product-specific content
Top-ranking, industry-specific URLs
Any product topic areas with the most visibility/engagement/value
Any product topic areas with the least visibility/engagement/value
Top performing keywords
Any product-specific content that performs poorly, and why
These invaluable insights will give you an accurate idea of the kind of content you'll need to create to not only match your competitors but outrank them, too.
Don't have the resource or budget to pay for tracking tools? Unsure of the agency route? Don't panic – you have another invaluable option at your disposal – Google.
Google is a fantastic tool that brands can use. By conducting Google research as if they were their target customer, a brand can gain immediate insight into real-time search results. Use search queries that are reflective of your customer's needs and pain points to gain a fascinating insight into the kind of content that performs well, and why.
Bring up the first 10 web pages for any given search query. Ask yourself the following questions:
What kind of content performs the best in search results?
What kind of product-related questions are people asking?
How does the quality of the content compare to your own offering?
How is the content structured, and many words is it? (contents, dropdown features, etc)
Does the page include downloadable features or creative assets, such as a video or an infographic?
How is the overall UX?
In a nutshell – what sets this content apart to make it the best on the web?
Search engines refer to an established list of ranking factors to determine the rankability of a web page that includes the overall UX and value for the end user. Regardless of whether you're providing information about a specific product, or are helping users identify the product they need, your content needs to have excellent readability, fantastic user experience, and evidence of EEAT (Expertise, Experience, Authority and Trustworthiness).
Additional tracking tools will allow you to scrutinise performance data even further, with insights into specific page performance and ranking keywords. Even if you don't have access to those tools, the first 10 results for any given search term provide a pretty robust indicator of the kind of thing your customers are looking for and what they're engaging with at the moment.

There is often no end to the content you could create, so you need to focus on what you should create to stand the best chance of outperforming the competition.
By this point, you'll have identified top-performing content and any top-ranking competing pages to beat. Before you start producing and implementing any changes, refer back to your wider digital marketing strategy – this will inform your priorities.
Why do you need to do this?
However tempting it may be, however good a content idea you have – it's vital to stay aligned with the wider business goals, KPIs and priorities of the business. Streamline, don't silo. This will make it far easier to ascertain and identify the role content plays in your overall ecommerce growth. This formulaic approach will make it far easier to communicate with other departments, internal stakeholders and employees, too.
Some of the key questions we answer together with our clients are:
Are there any time-sensitive content ideas/ seasonal products to consider?
What content/ product areas are a priority?
Are there any quick wins from existing content that you could further improve?
Are there any techniques / quick wins identified in your competitor research that are easy to apply to your own content?
What content provides the most commercial value to the business in the short and long term?
What resource is realistically needed to outperform top competing content? What form will the content production take?
These are just some of the overarching questions to consider.

Transforming your content ideas into a robust bank of resources does not happen overnight. This is a very common, and often unforeseen, bottleneck for ecommerce businesses.
As an agency working with ecommerce brands all the time, we see it often. A campaign will start with the best of intentions, with X content pieces per week / month. Before long, deadlines are missed and the plan has unravelled.
Sit down and work out the following:
Who is going to write the content
How long is each content piece going to take to produce
The realistic time and resources required
The approval process
The publishing process
Any 'housekeeping' post-publication
By creating an established content framework to follow, ecommerce brands can avoid this common pitfall. Assess your internal resource, set realistic targets, and build a straightforward content process that writers and your marketing team can work with and follow. This can massively reduce any miscommunication, delays and time-wasting. Ensuring a realistic output can also help you forecast any upcoming plans in your marketing calendar.

Once you have worked through the above steps, only then can you get to the fun bit – writing!
Consider the tips in step 3 as a good starting point for producing your content. Try not to get bogged down with technicalities and keyword optimisation. Working from a bank of identified keywords is important, yes, but the readability of the content and the value offered to the end user is more important.
Keyword-first content is often clunky to read, and if you find yourself shoe-horning phrases into your writing, then you need to alter your approach.
The Google algorithm is incredibly advanced with many data points to refer to when deciding on the quality of your content. As this is a mastery guide for businesses and not a technical SEO guide, we'll just summarise by reiterating the following key points:
Forget about trying to optimise the content for Google – Write for your target audience
Don't worry about trying to weave in loads of keywords to make it 'optimised', if it's well-written and informative, it will naturally feature the target keywords without even trying
Read the content aloud – how does it sound to you? Is it written coherently? Will the end user – i.e. your target audience – get something from reading this?
When you're happy with what you've written, always get it reviewed – a second pair of eyes is invaluable. Not only do you get another perspective on what you've written, but a fresh look can see things you can't see – no matter how good a writer you are!
Is it best on the web?
After writing any piece of content, you should always ask yourself – 'Is this content the best on the web for this topic? Does this piece actually deserve to rank?'
Make sure your content meets – and beats- the existing parameters set by top-ranking content in your topic sector. Refer to step 3 if you need something to work from.
If you're confident it does, great! If not, identify any pitfalls and address them.

Many top ecommerce brands find themselves competing for SERP real estate in incredibly competitive product areas. Indeed, search users often find themselves at the point of making a purchase, but have choice paralysis when deciding which ecommerce site to buy from.
To differentiate yourself from competitors, you need a stand-out incentive that gets the customer on board. Videos, infographics and branded visuals are a way to do this.
The human eye is naturally drawn to appealing, colourful visuals. This could very well be the differentiator between your content and that of competitors.
Try and be original and innovative with your creative pursuits – consider the following:
What creative asset would be genuinely useful for the user?
Is a step-by-step graphic appropriate/ needed?
Are your CTA's easy to find and branded up?
Does the content include original, high-quality imagery?

Once your content is ready to go, you'll need to identify the best course of action. This could be through further promotional outreach, sharing on social media or simply utilising snippets for brand awareness/engagement.
If the content is suitable for amplification, consider the following:
Who is going to be interested in this content?
Is this content going to be of interest to journalists? If yes, consider writing a press release or pitch to relevant media titles
Is this content going to be of interest to bloggers? If yes, consider researching some applicable targets to outreach out to
Is this content suitable for social media? If yes, for which channels and how will you position it?
Is this content suitable for the company's newsletter/ other marketing channels? If yes, include it in your next newsletter
Do you want to set up tracking so we can measure traffic and engagement? If yes, get this set up using UTM tracking
The first step is to make sure the published content can be found by search engines. This means you'll need it to be 'indexed'. You can force search engines to index your content through GSC.
Content amplification is very hard to do. It is likely your content won't attract loads of links, or go viral on social media – don't worry about it. This is the harsh reality 99% of the time. Link-building and digital promotion is about quality, not quantity. Check out our promotion guides for more pointers on digital promotion and best practices.
___
👋 We are Evergreen and we grow ecommerce brands.
👉 See our ecommerce case studies.
👉 Discover our story.
👉 Subscribe to our YouTube channel.
👉 Join our weekly newsletter for digital marketing that cut through the noise.