Content upgrades: An elementary tactic for ecommerce brands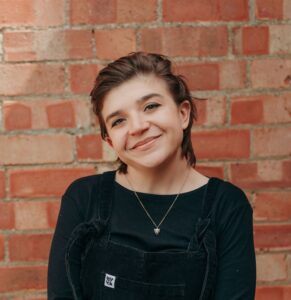 Josie Palmer
Josie Palmer is our Content Manager here at Evergreen. With a unique way with words, Josie's imagination, creativity, and passion for writing helps brands boost their online content to take it to new heights.
Read Josie's bio here
For many ecommerce marketers, spending time organising and analysing old and outdated content may seem a redundant exercise. But what if there was a way brands could utilise and leverage old content to their advantage?
Enter content upgrades!
This guide will cover:

A content upgrade refers to the process of updating and improving an existing piece of content on your website. It's easy to forget about older content pieces, and it's something we see with the brands we work with every day. Over time, as processes, products and industry trends change, so does your content offering.
This can often lead to a collection of outdated or redundant content that's years old, but still visible to users, and often offers value in some way. It's incredibly tempting to devote your time and focus to new, exciting content pieces – but content upgrades are a strategic technique that forces you to stop, look back, and assess. Often, this exercise has surprising results. Many ecommerce blogs offer a gold mine of potential, but brands may not know what to do with it.
"For the most efficient content upgrades, look for blogs that are a year or more old. This reflects the typical time it takes for search engines to crawl and rank a fresh piece of content, and ensures you're not interfering with an existing process."

Outdated content that doesn't add any current value to customers can become your Achilles heel, especially if it's visible in SERPs and bringing in traffic. Readers will quickly establish that the information is outdated, redundant, or written poorly, and this will immediately put them off. Consumers rarely part with their money without conducting research first, and if your content is lacking value, relevancy or quality, your brand will soon be dismissed as a viable option.

Use Google Search Console to identify the exact pages that perform well and add value, as well as the pages that bring in minimal traffic or perform poorly. Pay attention to the number of clicks and impressions; if a URL has low clicks, but high impressions, this is likely because your content covers a product topic with potential, but isn't optimised or robust enough to rank.
Don't immediately discount underperforming blogs. Depending on search data, articles of this nature may have the ability to bring real value to your website. GSC and performance analysis will enable you to categorise and prioritise.
Use GSC to identify product-related keywords with potential. Identify the keywords that individual blog posts currently rank for – these can be incredibly valuable and will help you to optimise blogs for subtopics or product areas that have the best chance of success.
Remember, the beauty of a content upgrade is the efficiency and using what's already there. Prioritise blogs with the most potential and identify at least one central 'hero' piece to support each of your key product categories. This will provide a robust blog structure to build on.

Audit your content to identify any key topics. This'll make it easier to identify which content within that topic actually drives visibility or value. Don't discount content with minimal engagement – rather, redirect mid-performing blogs to better-performing blog posts so that readers (and search engines) are directed to the most relevant and up-to-date information.

Upgrading existing content also offers a great opportunity to 'consolidate' any content that offers similar information to another blog post. Remove this pitfall and consolidate similar blog posts by redirecting them to the URL with the most visibility/ potential to create a central destination for users and search engines to find. 301 redirect the redundant articles, but be sure to extract valuable snippets to include in the updated central guide. This ensures customers still gain the best value from your article from one central destination, which is of far greater benefit and value to the user.

UX features to identify and improve
Broken imagery / error 404s
Scarcity of visuals
Inconsistent use of subheadings (H1, H2s, H3s, H4s)
Poor readability
Incorrect grammar
A confusing content layout
Inconsistent brand messaging
Overuse of keywords
Poor optimisation
No shoppable features (add-to-cart buttons, CTAs)
Content to identify and upgrade
Irrelevant topics or subtopics
Outdated product photos
Redundant product information
Internal links to discontinued products
Little or no information about new products
Lack of helpful information to the end user
Lack of topical FAQs
Unnecessarily lengthy word count
Time-sensitive content that immediately ages the piece

Content upgrades keep your content fresh and relevant
Customers won't engage with brands that offer little to no relevance to their specific needs. Even if you have a monopoly over a certain product sector or topic, the only way to maintain that status is by regularly updating your content to ensure it isn't outranked by a competitor. Quality content can and does bring regular organic traffic to ecommerce sites. Quality content is often the key step in bringing users to a website, encouraging them to explore a brand's products and make a purchase – but only if the content stays relevant, fresh, and reflective of the needs of the end user.
Content upgrades enable you to regularly monitor changes in user behaviour
Relevance is a vital factor in determining how well a piece of content performs, as is the level at which it answers user intent. For many ecommerce sectors, user intent and search behaviours change all the time. Whether your target audience is seeking wider product knowledge, industry updates or topical information to help influence a purchase, the nature of their search intent and goals is subject to change.
To get the most consumer engagement with your content, ensure you're creating well written, relevant, high-quality pieces of content that reflect search intent and provide the answers customers are looking for. As user intent shifts over time, your content must cover all the bases – another reason why content upgrades are essential to maintaining blog performance.

They can help you to identify niche product-related queries
By analysing existing blog performance data, brands can find top-performing keywords that drive performance and further optimise for these terms and subtopics. Gain a deeper understanding of how customers interact with your content and the kind of queries that gain traction – this will enable you to niche down and create content optimised with product-specific queries that are data-led. Troubleshooting FAQ adds brownie points to that all-important experience and expertise, ensuring your content goes above and beyond to put the customer first.
"If you choose to update and improve piece that ranks highly for its target keywords, then remember tread lightly. Republishing may do more harm than good, as you my inadvertently tamper with the vital snippets rank-worthy content within the blog. To avoid this, make slight tweaks to remove redundancies, rather than a full blown edit. This could be updating product features, adding product reviews, or updating information due to a wider industry update."
Content upgrades are easier and faster for Google to find/ recrawl / rank
Google loves content upgrades. Why? Because half its job is already done – with a live URL that simply needs to be recrawled. Search engines need to index new pages, crawl new content and push it through the ranks, all of which takes time, especially if you're working from a brand-new URL. Use your content wisely rather than bombarding Google with a constant influx of new blogs to identify and rank.
Content upgrades ensure customers find the latest products
Content freshness is an important factor for Google. The algorithm works hard to ensure users find product-related content that's as up-to-date and helpful as possible. By updating your content, you can catch any redundant product links or product features. For ecommerce brands, especially, it's vital to keep up with industry changes, trends and product updates that could reflect how people search.

We've seen some incredible results with content upgrades with results that speak for themselves. Recently, we upgraded a content piece from December 2022, which was dwindling in clicks, impressions and visibility.
To improve this page, we carried out the following:
Consolidated the content with other underperforming blogs
Increased the word count
Edited the content and rewrote it for clarity
Added visual
Added further optimisations
The impact was immediate. Just look at the performance data below. Blog engagement skyrocked in January, a few weeks post-update.

Powerful stuff, eh?
Final thoughts
Be sure to consider content upgrades when you devise your upcoming content strategy. Harness the power of your content, make it work harder, and let the results speak for themselves.
For more digital marketing insights, explore our Ecommerce Hub. Want to learn more about what we do? Get in touch with us and see how we can help you grow your ecommerce brand.
___
👋 We are Evergreen and we grow ecommerce brands.
👉 See our ecommerce case studies.
👉 Discover our story.
👉 Subscribe to our YouTube channel.
👉 Join our weekly newsletter for digital marketing that cut through the noise.