How to report and measure digital marketing progress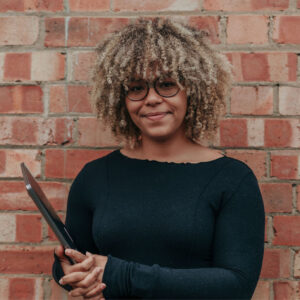 Naomi Francis-Parker
Naomi is Evergreen's Head of SEO and oversees the organic side of the agency. She is incredibly well versed in the core disciplines of digital marketing including content marketing, promotion and the technical side of SEO.
Read Naomi's bio here
We argue the most important part of your digital marketing activity is the reporting, measuring and tracking of your overall business performance.
After all, if you don't know how you are performing and what is working, how can you optimise, grow and scale your business?
In this guide we will cover the following steps:
Step 1) – What data are you most interested in seeing?
Step 2) – Are you accurately tracking that data? If not, set it up!
Step 3) – What tools are best at providing the data you want to see?
Step 4) – How frequently do you want to see that data?
Step 5) – Correlate the data to your business goals
Let's find the opportunities that could take your brand to the next level.

There is so much data you can see in a report. The options are endless. Reports can be templated and brief or custom-built and incredibly detailed. It's entirely up to you and so we always encourage our clients to be honest and open with us and tell us precisely what they truly care about when it comes to reporting.
While we can pull vast reports together detailing all of the ebbs and flows of a given campaign, rarely in our experience are our clients interested in this. More often than not our clients simply want to know:
1. How many sales have they had in the past month?
2. How do the numbers compare month-on-month and year-on-year?
3. Where are the sales coming from?
4. What ROI are they seeing on their marketing spend?
5. What is working and what is not working, and what can be done to improve?
Those five questions will generally provide most business owners with the numbers they are most interested in. Of course, we often find these headline numbers initiate more detailed conversations as we want to explore those numbers further, but from a top-level reporting perspective, they are more than enough to initially go on.
So, how detailed do you want your reports to be and how often do you want them?
You need to decide if you are interested in seeing things like:
Your traffic and visibility
Your performance vs your competitors
Your activity and spend per channel
Your performance month-on-month and/or over time
Your keyword rankings over time
Your page-by-page performance over time
Your individual ad, ad group and campaign performance
Actions and events (on your website) you deem valuable for your business (conversions)
This list is merely the tip of the iceberg in terms of the options available to you. It can get overwhelming fairly quickly, as you have lots of reference points and endless ways to manipulate the data. So take a moment and think about what you are genuinely interested in vs what is nice to have, but will probably not really tell you very much.
We see other agencies and businesses get this wrong all the time, thinking that more data equals more value but it's rarely true. Often, less is more when it comes to reporting, and so we provide a simple Data Studio report to our clients that is tailored to be precisely what they want to see to ensure they get only the information they are interested in.

On the surface, you would think this step was obvious, however, we see so many businesses reporting on the wrong data and it can cause all sorts of problems down the line.
Having goals and events set up in Google Analytics is all well and good, but when was the last time those goals and events were reviewed to make sure they are still accurate and recording the correct data. Are the goals even still relevant to what you want to see as reflecting the ROI?
We've encountered many businesses who are measuring their marketing spend, which is often into the £10,000s per year, against goals and events which were set up years ago and never checked since!
Be super clear on what you are tracking, test it, measure it and make sure it's set up correctly so that each conversion registered is genuinely adding the value you think it is.

Google Analytics is the default and go-to tool for tracking and measuring a website's performance. In the first instance, this is where we recommend you start.
With the introduction of Google Analytics 4 (GA4), tracking and measuring across not just websites, but other applications at the same time in one unified way is set to get easier.
With a little bit of learning, trial and error or the assistance of an experienced agency like Evergreen, you can set your website up to track anything you deem as valuable to your business.
Key things we always recommend tracking are:
All contact forms
All phone numbers (phone number clicks and call tracking)
All video engagement (above 15 seconds)
All important page views (by 'important' page, we mean a page you may potentially want to retarget or look at closely from a user experience and conversion rate optimisation perspective)
All downloads
Every step of the checkout process (for ecommerce stores)
Every step of a funnel when it comes to content marketing
Cross-domain tracking for any third-party website/application used in conjunction with your site
There are of course many more things you can (and potentially should) be tracking, but we typically recommend the above is put in place where appropriate as a minimum.
There are of course many other tools that can provide data insights for your business performance, but we find Google Analytics is more than adequate for our needs, so we recommend you master this tool for your reporting, before looking elsewhere.

Once a report is set up, whether it's in Google Data Studio or another platform, you can automate the sending of your reports at a frequency to suit you. You can even do this in Google Analytics if you don't have formal reporting software, so there is no excuse not to have all of the data you need, whenever you need it.
At Evergreen, we report the key data our clients are most interested in every month. We show clients their performance month-on-month, as well as year-on-year and include graphs showing their key business metrics over a sustained period of time.
For example, we will often show sales month-on-month over 12 months using a bar graph, so it's very easy to see at a glance how the business is growing.
There are some things you're potentially going to want to know more frequently than others and so we've provided some suggestions for you to think about when deciding on the frequency of your reports and the data they should include:
Daily/weekly reporting
Getting either a daily or weekly report showing you key sales figures and performance can be incredibly useful.
Monthly reporting
Every month, our clients typically want to see the following information:
Overall sales figures, broken down by channel
Sales figures compared month-on-month and year-on-year
Actual sales figures vs business targets (month-on-month and year-on-year)
Bestselling products and products selling out fast (minimums in stock)
Product trends over a 3-6 month period, so they can plan ahead
Products not selling (so we can work out why and make them more prominent on the website)
In addition to the above commercial targets, all of our clients see the following on a monthly basis, so they can see how their business is performing online:
Traffic and visibility changes (broken down per section/page of their website)
Keyword rankings (broken down per section/page of their website)
Technical site performance (speed, technical issues)
Onsite analysis findings (UX testing, conversion rate optimisation and other on-page performance testing and measuring)
Quarterly reporting
On a quarterly basis we review the overall performance of the business with our clients. This allows us to take a step back from the day-to-day and look at how well the digital marketing campaign is working and the value it is adding.
This reporting tends not to be a 'report' in the traditional sense, more often a conversation with the client where we ask the following questions:
How has the past quarter been? Better or worse than expected? Why?
What was the total number of sales/leads vs the business target?
Which areas of the campaign performed well?
Which areas of the campaign underperformed and need to be improved?
What, if any, strategic changes do we need to make to the campaign looking forward?
What do we need to plan for the next two quarterly sprints?
Do we need to make any changes to the budgeting for the next two quarters based on last quarter's performance?
This is an overview of the structure and the frequency of reporting we put in place for our clients, and it will serve as a good guide that you can follow to get the detail you need. It provides an overview of the details on a daily/weekly basis, a monthly basis, and a quarterly basis. Simple, but effective.

All too often we see businesses getting so overwhelmed with all the different digital marketing metrics to the point where they lose sight of what matters most to them – more sales, and more leads and enquiries.
Businesses come to us every day enquiring about our SEO, Content Marketing, Promotion and Paid Media services, but what they are actually asking for is more leads, enquiries or sales.
We're always mindful of this when we talk to and work with our clients, so while there are a myriad of digital marketing metrics and KPIs we set and strive to meet, what matters most is making this happen, driving leads and sales forward and helping businesses grow online.
Be clear on your business goals and then weave those goals into all facets of your reporting, be it weekly, monthly or quarterly.
Cut through the noise and get to the core of the issue by asking:
"This all sounds great, but how many more leads/sales have I had this month vs last month and last year?"
and
"How much am I paying for each lead/sale and how does this compare to previous months/years?"
These are the kinds of questions we encourage our clients to ask of us and we recommend you ask them as well. Whether you ask your internal team, your digital marketing agency, or yourself. You need to tie all of the data you are seeing back to your business goals in order to see clearly how your business is performing.
For more tips on how to get the most out of your digital marketing efforts and in turn, scale your brand, check out our blog and sign up to our newsletter!
___
👋 We are Evergreen and we grow ecommerce brands.
👉 See our ecommerce case studies.
👉 Discover our story.
👉 Subscribe to our YouTube channel.
👉 Join our weekly newsletter for digital marketing that cut through the noise.