5 most common SEO mistakes made by ecommerce brands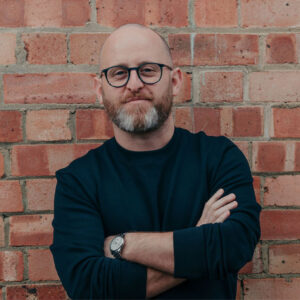 Aaron Rudman-Hawkins
Aaron Rudman-Hawkins is a dynamic digital marketing expert and a driving force behind The Evergreen Agency's success. With a passion for technology and a deep understanding of the ever-evolving digital landscape, Aaron has become a trusted name in the industry.
Read Aaron's bio here
Not one, not two, but FIVE SEO mistakes that I see all too frequently.
In this Ask Aaron video, I'll be talking you through the following SEO mistakes that trip up ecommerce brands:
👉 Company-focused blog
👉 No FAQs for product pages
👉 Google Business Profile
👉 Relevant links
👉 Broken Pages
A company-focused blog
A common slip-up that even the most established ecommerce brands make is transforming their blog into a shrine that's dedicated solely to themselves. Yes, showcasing your accomplishments and awards is important, but the primary purpose of your blog should be to provide valuable content for the user. A common mistake is to think that your blog should only be used to promote your brand. Change this narrative and approach your content marketing from a different angle. Promote and prioritise your knowledge, expertise and experience. Show evidence of your industry knowledge and offer solutions. Crucially, align your blog content with your target audience – their needs, desires, questions and problems that they need help solving.
No FAQs on product pages
Product pages play a pivotal role in driving conversions, and including Frequently Asked Questions (FAQs) can significantly enhance the user experience. Answer common queries about your products, as this adds depth, context and value, in a format that is both user-friendly and appealing to search engines. Suddenly, your money-making landing pages become an additional asset, acting as a valuable resource for customers seeking comprehensive information before making a purchase.
Google Business Profile
A brand's Google Business Profile is a powerful tool for bridging the gap between online and offline customers. Ensure your GBP is accurate, up to date and regularly maintained – information such as contact details, opening hours, and promotions – you name it. If customers will find it useful, don't drop the ball by offering them outdated information. This will immediately improve both user experience and local SEO. Brands with physical stores, in particular, must maintain their Google profiles, as customers often search online before visiting physical locations.
Securing relevant links
The quality and relevance of backlinks significantly impact a brand's SEO performance. Links that connect to your website should genuinely serve your target audience, offering value and relevance. Prioritise links that resonate with your brand's core message and the interests of your potential customers.
Broken pages
Technical glitches such as broken pages, out of stock products or error 404s can significantly disrupt a website's UX and harm your SEO efforts. Not only can broken pages impact the customer's experience, but they can also confuse search engines, hindering their ability to index your site effectively. Regularly monitor for broken pages and implement proper URL redirects – this will help ensure a smooth browsing experience, and aids search engine crawlers as navigate your site.
Save yourself the headache and avoid these mistakes sooner rather than later!
___
👋 I'm Aaron, connect with me on LinkedIn.
I'm the Founder & MD of Evergreen, a digital marketing agency that specialises in growing ecommerce & retail brands.
👉 See our ecommerce case studies.
👉 Discover our story.
👉 Subscribe to our YouTube channel.
👉 Join our weekly newsletter for digital marketing that cut through the noise.