GA4 explained for every man or woman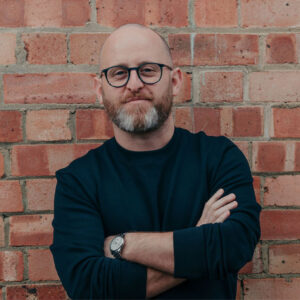 Aaron Rudman-Hawkins
Aaron Rudman-Hawkins is a dynamic digital marketing expert and a driving force behind The Evergreen Agency's success. With a passion for technology and a deep understanding of the ever-evolving digital landscape, Aaron has become a trusted name in the industry.
Read Aaron's bio here
There's a lot of confusion out there about GA4, so here's a non-technical drilldown of how to think about and use GA4 from a business perspective.
Aaron's top tips for GA4 success:
Tip 1: Think of GA4 as a brand-new tool
Try to position GA4 and treat GA4 as a brand-new tool, rather than an upgrade of the existing Google Analytics. This will avoid you trying to approach it with a 'Google Analytics' mindset.
Tip 2: Embrace the change
There will be a learning curve – You are going to have to involve your developers, but embrace this! Don't try and shoehorn your existing understanding of GA into the way you use GA4. It's different, yes – but this is something to embrace.
Tip 3: Recognise that an update to Google Analytics has been well overdue
The Google Analytics we all know and love has been around for over a decade. A lot has changed in the last 10 years, and Google Analytics has become something of a comfort blanket. Think about how much the internet has changed over the last 10 years; this is reason enough to embrace this update.
Tip 4: GDPR and cookie updates have changed everything
Updates to GDPR, privacy, and the removal of third-party cookies means that the GA we're all familiar with simply doesn't work, so we have to move to a first party cookie world.
Tip 5: GA4 enables more accurate analysis
GA4 utilises data modelling to help brands measure user data far more accurately. This is a real positive for brands, as it makes ecommerce tracking far easier. It also helps to fix any existing discrepancies around user data by encompassing different channels to help fill in the gaps. Crucially, GA4 tracks website data AND app user data. GA4 also integrates perfectly with other tracking tools – it works hand in glove with GTM, for example, which is a real positive.
Tip 6: Personalise your GA4 for your needs
Build personalised reports that solely focus on the key areas that are necessary for your role. Set the criteria that you need to report on, and don't worry about the rest.
GA4 is event-based, rather than sessions based, which can provide far more accurate behaviour data
So, what now?
1 – Get the ecommerce side of things set up as an absolute priority. There are plenty of online resources and tutorials online to help you get your ducks in a row. Utilise the help that's out there, speak to your devs, and get everything sorted.
2 – Once this is all set up, the key thing to do? Similarly to UA – don't try and become a master. From a business perspective, identify the key data streams that are most relevant to you, and build this out. Streamline and simplify the reporting process to suit you through accurate, personalised reporting
3 – A simple way to look at it:
GA4 is a tool that's set up more for the 'analyst' rather than the marketer. The reporting is far more accurate, tailored, and reflective. Still unsure? Give us a shout if you need a hand! But otherwise:
Understand why its needed
Embrace it
Identify what you actually need from it
Beyond that, have some fun with it!
___
👋 I'm Aaron, connect with me on LinkedIn.
I'm the Founder & MD of Evergreen, a digital marketing agency that specialises in growing ecommerce & retail brands.
👉 See our ecommerce case studies.
👉 Discover our story.
👉 Subscribe to our YouTube channel.
👉 Join our weekly newsletter for digital marketing that cut through the noise.