How we're growing a luxury travel company through content and E.E.A.T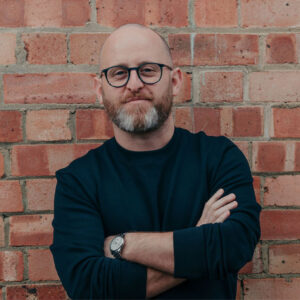 Aaron Rudman-Hawkins
Aaron Rudman-Hawkins is a dynamic digital marketing expert and a driving force behind The Evergreen Agency's success. With a passion for technology and a deep understanding of the ever-evolving digital landscape, Aaron has become a trusted name in the industry.
Read Aaron's bio here
In this Ask Aaron episode, I'll be sharing how we've been growing a luxury travel brand, using content and EEAT. If you're not sure what that is, keep watching!
We've been working with this travel brand for a few years now and their visibility is absolutely through the roof.
👉 Year to date (YTD) this brand's traffic is up 164%
This brand is far less reliant on their brand terms and is seen as much more of an authority online than they have been at any time before.
Incredible right?!
This is partly down to the 2+ years we've already invested in the tech and basics of this brand's account, essentially getting all their ducks in a row.
Our recent focus has been on prioritising content quality over content quantity.
In the most visually stunning way, we've created 7 new pieces of content, all with great creative, answering niche questions that their clientele would be asking, when looking for their services.
We've also upgraded 3 further pieces, meaning in total, there are 10 guides on the website that did not exist 3/6 months ago.
THESE are the pieces that, in addition to the techy work we've done these past couple of years, are driving this brand's increased visibility and position as an authority within the industry.
In addition to this, we've been drilling into Google's EEAT acronym – Experience, Expertise, Authority and Trust.
We've been focusing on building the profiles of the experts behind the brand, positioning them as thought leaders, by tying them back to the new guides and resources.
We're also monitoring the user experience on the brand's website, removing any pain points that could hinder this, and ensuring they're meeting the EEAT requirements wherever possible.
Again, nothing revolutionary. Just straight-forward, great digital marketing that prioritises the user and their needs.
___
👋 I'm Aaron, connect with me on LinkedIn.
I'm the Founder & MD of Evergreen, a digital marketing agency that specialises in growing ecommerce & retail brands.
👉 See our ecommerce case studies.
👉 Discover our story.
👉 Subscribe to our YouTube channel.
👉 Join our weekly newsletter for digital marketing that cut through the noise.