How we made a home and garden brand millions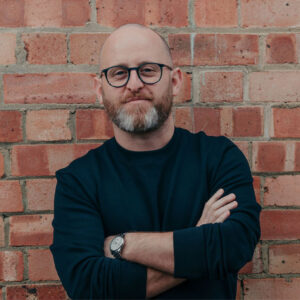 Aaron Rudman-Hawkins
Aaron Rudman-Hawkins is a dynamic digital marketing expert and a driving force behind The Evergreen Agency's success. With a passion for technology and a deep understanding of the ever-evolving digital landscape, Aaron has become a trusted name in the industry.
Read Aaron's bio here
In this Ask Aaron video, I'll be sharing how we've been able to able to generate MILLIONS in ecommerce sales for one of our home & garden brands.
We absolutely LOVE working with home and garden brands and this client in particular, is in their third year of working with us.
Therefore, I thought it would be great to share some of the stats my team have reported for this client for the most recent quarter YOY.
👉 Organic revenue up 167%
👉 Direct revenue up 101%
👉 Total revenue up 48% (they are a £2-3+ mil brand and growing)
In addition to absolutely dominating the SERPs, with multiple product terms in position 1 on Google…
How insane is that?!
You might be wondering… 'how is that possible?!'
Well… Heres how.
Consistent growth:
This particular home and garden brand, who are in their third year of partnering with Evergreen, have witnessed incredible growth. When they started with us, their ecommerce sales were just under £1mil and they are now on track to surpass 2 to 3 million in sales. The key takeaway here is that sustainable growth is possible with the correct digital marketing strategy.
Diverse marketing channels:
Unlike many ecommerce brands that over-rely on paid advertising, this brand made sure to diversify their marketing across both SEO and Paid Media. While their paid advertising budget remained consistent year on year, our additional focus on organic growth paid off immensely. This diversity in marketing channels reduces dependence on a single channel and enhances return on investment (ROI).
Category page optimisation:
Optimising category pages was a huge part of this brand's success story. Rather than solely promoting individual products, we invested time and effort into turning each category into a topical authority. This approach involved identifying the core topics covered by products within a category and creating content to build authority around those topics.
Valuable content creation:
To bolster topical authority, the we created valuable, authoritative content related to the category topics. This content serves as a resource for customers, offering valuable information and insights. Importantly, this content links back to the category pages, creating a strong internal linking structure.
New website investment:
In the past year, the brand also decided to invest in a new website. This decision was driven by the lessons learned from previous digital marketing efforts. The updated site improved the user experience, making it more appealing and efficient for customers. It's a testament to the value of investing in a user-friendly website as part of your long-term strategy.
Pillar content:
We've now shifted focus to creating pillar content and/or authoritative pieces of content that revolve around the topics related to their product categories. This content reinforces their expertise, enhancing their status as an authority in the gardening industry.
Simple yet powerful strategy:
The remarkable success of this brand lies in its straightforward approach. By focusing on building topical authority around categories, creating valuable content, and optimising category pages, we've achieved massive year-on-year growth. It's such a testament to the effectiveness of keeping digital marketing strategies simple and consistent.
___
👋 I'm Aaron, connect with me on LinkedIn.
I'm the Founder & MD of Evergreen, a digital marketing agency that specialises in growing ecommerce & retail brands.
👉 See our ecommerce case studies.
👉 Discover our story.
👉 Subscribe to our YouTube channel.
👉 Join our weekly newsletter for digital marketing that cut through the noise.