How to tell a good agency from a bad one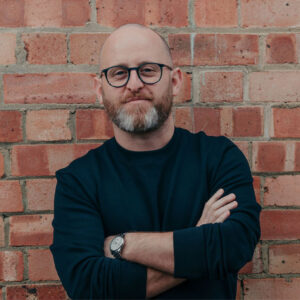 Aaron Rudman-Hawkins
Aaron Rudman-Hawkins is a dynamic digital marketing expert and a driving force behind The Evergreen Agency's success. With a passion for technology and a deep understanding of the ever-evolving digital landscape, Aaron has become a trusted name in the industry.
Read Aaron's bio here
Are you tired of bouncing from one agency to another, seeking the right partner for your brand's success?
Whether you're in digital marketing, branding, video, or any other discipline, the agency traits I discuss in this Ask Aaron video are universal, and definitely worth considering.
Find an agency that genuinely cares about your brand
At the heart of a successful agency-brand partnership lies genuine care. Aaron emphasizes that every member of the agency should deeply care about their clients. This isn't just a business transaction; it's about understanding the brand's essence, goals, and aspirations. When an agency cares, magic happens.
Find an agency that prioritises a deeper understanding
A good agency transcends surface-level interactions. They invest time in understanding your brand, product, and people. It's not just about marketing strategies; it's about forming a relationship that goes beyond professional boundaries.
Look for partnership and collaboration, not a contract
A remarkable agency goes beyond its own scope. They take the initiative to connect with other agencies involved in your brand's journey, understanding that synergy is key. It's about working together to achieve collective success. The ultimate hallmark of a good agency is its commitment to being your partner, not just a supplier. They align with your vision, care deeply about your success, and contribute to your brand's growth as if it were their own.
A good agency relationship starts with the data
A successful agency doesn't operate in the dark. They actively seek access to your data, diving into ad accounts and analytics. Their inquisitive nature drives them to ask questions, challenge assumptions, and align their strategies with your brand's history and vision.
A good agency has a hands on approach
A good agency isn't content with just hearing about your product; they want to experience it. Whenever possible, they'd love to see, touch, and interact with your offering. This hands-on approach allows them to create more authentic and compelling campaigns.
A good agency will get to know your business goals
It's not just about marketing; it's about the business itself. A strong agency invests time in understanding your brand's commercial goals, its vision, and its long-term plans. This deep understanding allows them to craft strategies that resonate with your brand's trajectory.
A good agency will set clear timelines and KPIs
A reliable agency sets clear timelines and defines key performance indicators (KPIs). This avoids ambiguity and ensures everyone is on the same page about the expected outcomes and milestones.
Strive for in-person catch ups and tailored reporting
In the digital age, face-to-face interactions are invaluable. A good agency recognizes the power of in-person meetings. They strive to bring everyone together to brainstorm ideas, ensuring that personal connections fuel creative collaborations.
A personalised experience shouldn't be limited to your regular communication, but reports, as well. Reports aren't just data dumps; they're tools for strategic decision-making. A quality agency will always tailor their reports to align with how you interpret and present data to stakeholders. It's about making you look good and enabling informed decisions.
A good agency prioritises proactive planning, future proofing and innovation.
An outstanding agency isn't satisfied with the present; they're invested in your brand's future. They actively participate in planning sessions, looking ahead to seasons and years to come, ensuring their strategies support your brand's growth. What's more, a solid agency isn't just there for execution; they're a sounding board for your ideas. They encourage you to bounce thoughts off them, helping you refine concepts and explore new directions.
In a world filled with agencies of varying quality, these characteristics can serve as your compass in identifying a true gem. Choose wisely, and you'll build a partnership that's built to last.
Are you ready to transform your digital marketing strategy?
Sign up to our newsletter for more game-changing insights, or subscribe to our Youtube channel for the latest videos.
___
👋 I'm Aaron, connect with me on LinkedIn.
I'm the Founder & MD of Evergreen, a digital marketing agency that specialises in growing ecommerce & retail brands.
👉 See our ecommerce case studies.
👉 Discover our story.
👉 Subscribe to our YouTube channel.
👉 Join our weekly newsletter for digital marketing that cut through the noise.