How to win when it comes to links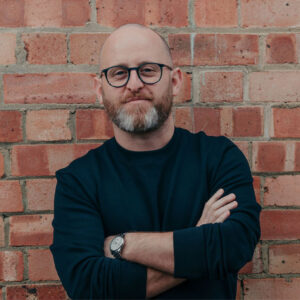 Aaron Rudman-Hawkins
Aaron Rudman-Hawkins is a dynamic digital marketing expert and a driving force behind The Evergreen Agency's success. With a passion for technology and a deep understanding of the ever-evolving digital landscape, Aaron has become a trusted name in the industry.
Read Aaron's bio here
In a world full of complex strategies and ever-evolving algorithms, our approach to Promotion and digital PR is refreshingly simple.
So, buckle up as I take you through the philosophy that has guided me and numerous brands to success in the digital landscape.
Embrace simplicity:
My philosophy revolves around simplicity. Approach link building in an Evergreen Way and KISS – Keep it simple stupid!
Imagine Google doesn't exist:
To succeed in link building, approach it with the mindset that Google doesn't exist. Forget about manipulating algorithms and focus on building links organically.
Ask the fundamental question:
Before diving into a campaign, ask yourself:
"Would I want that link or feature if Google didn't exist?"
If the answer is a resounding yes, you're likely on the right track.
Value over volume:
It's not about the quantity of links but the genuine value they bring to your brand. Prioritise features and publications that resonate with your target audience.
Follow your target customer:
Identify where your target customer engages online… If a publication or platform aligns with your audience, it's a valuable space for your brand.
In my nearly two decades of experience in link acquisition and earning, this philosophy has been my go-to.
By simply thinking Evergreen, and imagining a world without Google, you can cut through the noise and win with links.
So, the next time you're crafting your digital PR strategy, ask yourself that fundamental question: "Would I want that link if Google didn't exist?"
___
👋 I'm Aaron, connect with me on LinkedIn.
I'm the Founder & MD of Evergreen, a digital marketing agency that specialises in growing ecommerce & retail brands.
👉 See our ecommerce case studies.
👉 Discover our story.
👉 Subscribe to our YouTube channel.
👉 Join our weekly newsletter for digital marketing that cut through the noise.