Jolly Good Sales: Maximise sales this Christmas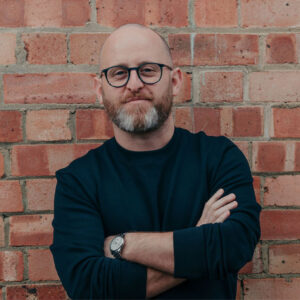 Aaron Rudman-Hawkins
Aaron Rudman-Hawkins is a dynamic digital marketing expert and a driving force behind The Evergreen Agency's success. With a passion for technology and a deep understanding of the ever-evolving digital landscape, Aaron has become a trusted name in the industry.
Read Aaron's bio here
Welcome to our jolly good sales guide! This ecommerce Christmas marketing guide will help you maximise sales this Christmas.
In this guide, you'll learn:
🎄 How to use previous performance data
🎄 The importance of seasonal messaging
🎄 The do's and don'ts of budgeting
🎄 How to tailor your Christmas timeline
🎄 The best SEO practices at Christmas
🎄 How to tame your tech at Christmas
🎄 How to be clever with your content
🎄 Digital PR do's and don'ts
🎄 The most profitable PPC practices
🎄 How to perfect your Paid Social
It's full to bursting with usable examples, video tutorials, and more. What's more, you can download all the best bits in our handy Christmas bundle, full of tailor-made templates, printable calendars, and more. What's more, it's completely free – aren't we nice? Tis the season for good will, after all.
UPDATED! If all that didn't sound impressive enough, we're also hosting several Jolly Good Sales webinars that will help you maximise sales this Christmas. Register here.
Join us for 60 minutes of digital marketing mastery, where our MD Aaron will be sharing his thoughts on how brands can improve their digital marketing during peak trading this Christmas and beyond.

Anyway! Now back to the task at hand.
This jolly good sales guide is a gift from us to you, so settle in and let's get started!
Chapter 1: Looking at last year's performance
Chapter 1 was all about data – previous performance data, to be precise. Let's look at the key learnings from this chapter.
Chapter 1's Key Learning: 
Identify the most popular products at Christmas – this ensures you can accurately predict and forecast stock levels and key product lines
Analyse the success of any previous Christmas campaigns
Pin point your most lucrative marketing channels over Christmas, and why
Establish precisely when product sales ramped up – remember, this could be days, weeks or months before the big day
Establish when sales started to quieten down, and why
How brands can utilise performance data 
Remember – analyse data from at least 2 or 3 years back. This will help you predict trends with certainty. Identify key performance indicators and the most lucrative products, as these will likely prove popular every year. Capitalise on what the data tells you at any given opportunity.
So, now that you've got the cogs turning, let's take a look at your key goals for this year…..
Chapter 2: Message and Audience
Chapter 2 is a good reminder that customer shopping behaviour can radically change during the festive period. You now know how to leverage these shopper habits in your Christmas campaigns – lovely.
Chapter 2's Key Learning:
What will our key brand messages be for the Christmas period? Should they be brand-wide or product focused?
What segments of our audience add the most customer lifetime value (CLV)?
Which customers spend more? Why?
How much does your 'ideal customer' spend? What products do they buy?
What about Black Friday?
Prioritise customer brackets that prove to be the most lucrative and receptive. Double down your efforts on predictable products that will perform well in the Christmas period. Utilise previous Christmas performance data for the most accurate forecasting.
It may be a jolly good sales guide, but that doesn't mean we avoid talking about budgets! Now you have a solid idea of the kind of campaigns you need to run, it's time to get serious for a minute….
Chapter 3: Budgets & ROI
This handy chapter shares some super handy hints and reminders for budgeting your Christmas campaigns. We hope we've given you some food for thought.
Chapter 3's Key Learning:
Best practices for SMART budget goals
Allocate budget streams months in advance – this will minimise any pitfalls by the time November rolls around.
Identify budget allocations, campaign budget and ROI expectations months in advance
Allocate separate budgets for your key marketing channels
Prioritise the product sectors that warrant the best chance of success and ROI
Utilise previous data to set SMART goals, ROAS predictions and targets
Clearly communicate your budget with internal stakeholders ASAP to avoid any discrepancies between stakeholders
Don't worry about attribution – it's a grey area for everyone
OK. The nitty gritty budget talk is out of the way! Next up – let's talk timelines. They're as relevant to Christmas as any other time of year. Here's why.
Chapter 4: Create your Christmas timeline
Chapter 4 is a welcome reminder about the importance of planning ahead.
Set realistic timelines
Set workable goals
Map out your Christmas timeline months in advance
Forecast on a week-by-week basis
This will all avoid the last minute panic when October rolls around!
Chapter 4's Key Learning:
Reverse engineer data from profitable periods for the best chance of ROI
Get creative with incentives, discounts and timelines to incentivise more spending
Schedule in creative initiatives and one-off incentives that attune to customer behaviour
Schedule your marketing plans to align with the most popular product lines
Don't forget about Black Friday, Cyber Monday or any other dates that drive sales
Schedule in 24 hour / 48 hour sales based on realtime performance
Consider promotions and discounts to push sales in key periods
Remember, peak times will vary between different industries and product sectors!
Now you've tidied up your timeline, it's time for a website-wide SEO Christmas spruce.  Don't worry, it's not as daunting as you think!
Chapter 5: Spruce up your SEO for Christmas
To make jolly good sales this Christmas, you'll need some jolly good SEO in place. Chapter 5 is full to bursting with tips and tricks for leveraging your approach to your SEO. User behaviour changes at Christmas, and optimising key pages to align with audience habits at Christmastime will help secure more sales, loyalty and profitability from customers.
Chapter 5's Key Learning:
1. Optimise your website for all-things Christmas
Get into the festive spirit! Dedicate time to turning your website into a winter wonderland. It'll keep your brand on-trend, relatable and relevant for users.
Optimise product categories for Christmas
Update metadata and category filters for Christmas-related terms
Create Christmas – themed imagery, banners and popups
Create Christmas – focused landing pages
Create dedicated landing pages for Christmas gifts, bundles and discounts
2. Optimise every stage of the sales funnel
Email prompts, personalised reminders and attentive messaging will increase the chance of customer loyalty. Crucially, this can help ensure users return to your website as opposed to a competitor's website to make a final purchase.
Enable 'wishlist' capabilities to pique interest and offer incentives
Enable 'Back in Stock' notifications for popular products.
Exclusive offers, email exclusives and personalised incentives
3. Optimise for a flawless shopping experience
Make it as easy as possible for customers to shop for your key products at Christmas. A faster, easier shopping experience and positive UX will keep customers on your website and encourage them to convert.
Ensure crystal-clear messaging for delivery costs, times, and gift return info
Update menu navigation with Christmas-specific categories
Spruce up your product categories with your latest products and clean UX
Phew! Cheers to you on finishing this chapter! You're well on your way to becoming SEO-aficionado, just in time for Christmas. Let's move on to Chapter 6, full of helpful techy tips.

Chapter 6: Pre-Christmas tech check
Another vital ingredient for a jolly good sales period? A technical website health check. A pre-Christmas tech check will help maximise the usability and functionality of your website. Follow the tips in the video above to strengthen the chance of users sticking around and making a purchase from your website.
Chapter 6's Key Learnings
Check Core Web Vitals and site speed for a smooth, fast browsing experience
Ensure fast loading times with easy-to-load web files and 'lazy loading'
Remove backend 'fluff' or 'filler' such as unused coding or unnecessary Javascript
Identify, update and remove any broken pages, image links or product links
Set up 302 redirects on any redundant pages to direct users back to the money-making pages
Simplify the checkout process to make it as easy as possible for users to make a purchase from you. A lengthy, frustrating checkout process will see users drop off quickly and abandon their shopping carts, at a pivotal stage of the buyer journey.
Update product schema and structured data for any Christmas-specific pages and sales products. This helps search engine identify page relevancy and distinguish of Christmas-distinctive pages
Congrats! You've tackled the tech – your website should be ship shape and ready to go. Now it's time to double down on the content itself! Check out Chapter 7 for some helpful pointers for a content strategy that's resourceful, profitable and successful.
Chapter 7: Get creative with your Christmas content
Your content strategy plays a vital role in developing your battle plan for maximising jolly good sales this Christmas. This video shares some straightforward starter-for-10s to help you approach your Christmas content with certainty and data-led decisions.
Chapter 7's Key Learning:
Prioritise shopper experience with desirable incentives, shoppable blog posts and categorised product categories
Consider niche user pain points for effective gift guide ideas that are original and more likely to stick
Encourage additional spend with bundles, limited giveaways, endorsements, incentives, competitions, sign ups and time-sensitive offers
Leverage top-performing content for the Christmas season – Identify key drivers for engagement and sales and ensure your Christmas content strategy reflects what the data tells you.
Utilise and update existing Christmas content – Dig out any published guides that already exist, rather than starting from scratch. Update, refresh and optimise them for the current calendar year to build on any existing visibility or ranking terms.
Congratulations! You've now finished Chapter 7, which should have given you plenty of exciting ideas for your Christmas content strategy. Now for Chapter 8 – Promotion! Watch the video below, where Amber shares the best practices to follow to secure coverage in an incredibly competitive period.
Chapter 8: Peak Promotion this Christmas
Christmas is a prime time for journalists and brands, with endless opportunities to maximise the season of gift giving. Our helpful pointers will keep you on the right track to help generate authority links and secure coverage in your dream publications.
Main touchpoints to consider over the festive season:
Black Friday
Cyber Monday
Christmas Day
Chapter 8's Key Learning:
Preparation is key – Don't miss the boat! Prep and plan accordingly (ideally in August, latest) to increase chances of securing coverage.
Leverage existing journalist relationships – Competition is fierce! Make the most of pre-existing contacts that will be interested in what you have to offer.
Optimise your email outreach – Make it as easy as journalists to feature your product by including all the relevant product information (name, prices, images, link) in the body of the email copy.
Prioritise seasonal campaign ideas with originality and relevancy – Think festive-themed product pitches, limited edition releases and stand-out campaigns that will attract journalists, readers and publications.
Capitalise on your industry knowledge – Tips, expertise and interesting insight can add authority and credibility, which is incredibly valuable to journalists and their readership
Utilise search tools to identify popular products – Find the most searched-for products in your industry to give you an indication of the kind of products that will attract journalists.
Offer exclusive offers, incentives and freebies- Exclusive competitions and freebies add an additional incentive for journalists to feature your brand.
Chapter 9: PPC Under the Mistletoe: Maximising Visibility
Chapter 9's super festive video provides some really valuable guidance for maximising ROI for Jolly Good PPC sales this Christmas. Be clever with your ad campaigns and dial down on your USPs – this is crucial for standing out from competitors in such a competitive period.
Chapter 9's Key Learnings:
Establish niche customer lists based on audience data- This will maximise the chance of a customer converting and making a purchase
Optimise your ads for the holiday period – Include hyper-relevant keywords in your headline and descriptions, and feature festive, eye-catching imagery
Highlight your brands' USP in your ad copy to remain competitive and relevant to users
Run retargeting campaigns for previous customers – users are more likely to buy gifts for loved ones from a brand they already trust
Allocate ad budget for the entire buyer journey, from initial search to customer conversion to maximise ROI
Optimise for search intent at every stage of the funnel to cast a wider net of potential customers and match bespoke user requirements
Include urgent phrasing to evoke immediate action with time-sensitive incentives, such as countdowns, promotions or special offerings
Staying with the theme of Paid Media, let's head to the next chapter for some fascinating insight into Paid Social ads.
Chapter 10: Deck the halls with paid social
Lovely! Chapter 10's provided some great advice on increasing conversion rates for the seasonal period with paid social media advertising.
Let's round up the key takeaway's below.
Chapter 10's Key Learnings:
Capitalise on split testing and competitor research to create an innovative, user-centric experience
Tailor ad copy for the holiday season – Niche down on exclusive sales such as Black Friday or Boxing Day and optimise your primary texts for these key terms
Use Meta Ad library to analyse competitor ads to identify what ad types they're running, where their ads appear, and when they run campaigns
Nail your consistency with a fully integrated user journey – Ensure you use relevant and accurate copy that matches the user's requirements from ad to conversion page
Get creative with your homepage – add eye-catching ads to promote exclusive sale days, money-saving bundles and limited-time offers
Split-test creative ad formats to determine which type performs best – e.g. an image carousel, single image, or a video
Be smart with your retargeting campaigns – The search intent of returning website users will greatly vary. Test, test, and test again to identify key learnings that'll improve your overall campaign approach
Show your value proposition quickly with original, eye-catching imagery
We hope that Chapter 10 gives you some valuable insight for tackling paid social ads for a jolly good sales period this Christmas time. Only two chapters to go! Buckle up everyone, it's time to dive into Christmas bonuses!

Chapter 11: Christmas Bonuses
In this chapter, we add some extra Christmas cheer with some helpful titbits and bonus marketing. Below are just some of the additional ways your brand can approach its marketing for the festive season and beyond.
Leverage and repurpose your social media content across other channels
Push promotions and offers with your email marketing in this peak season
Send physical brochures – build brand loyalty and evoke a sense of 'exclusivity'
Add free gifts to increase brand loyalty and customer retention
Plan exclusive events for customers to excite and intrigue your customers
Incentivise sales with competitions, gift vouchers and loyalty programmes
Chapter 12: Wrapping up
We hope this jolly good sales guide gives you an abundance of helpful tips, ideas and inspiration that your own brand can use for a fantastic Christmas season.
Finally, we have a little extra gift, from us to you! We've created some Jolly Good Christmas marketing assets to download to make sure you have a stellar Christmas.
Intrigued about partnering with Evergreen for your ecommerce digital marketing services? Get in touch! We're always looking for new and exciting brands to work with. Could it be you?
Bloopers
If at first, you don't succeed, then try, try try again…
It took a few tries for our team to get the hang of their starring roles. As it's the season of goodwill, we've put together this hilarious blooper reel as an extra stocking filler…
Thank you for being part of our Jolly Good Sales guide. We know it's a bit premature but Merry Christmas. 🎄
___
👋 We are Evergreen and we grow ecommerce brands.
👉 See our ecommerce case studies.
👉 Discover our story.
👉 Subscribe to our YouTube channel.
👉 Join our weekly newsletter for digital marketing that cut through the noise.