Link building vs link earning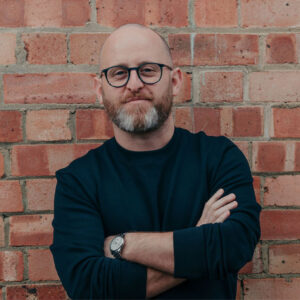 Aaron Rudman-Hawkins
Aaron Rudman-Hawkins is a dynamic digital marketing expert and a driving force behind The Evergreen Agency's success. With a passion for technology and a deep understanding of the ever-evolving digital landscape, Aaron has become a trusted name in the industry.
Read Aaron's bio here
Link building vs. link earning: What's the difference? In this video, I reveal why link earning might be your secret weapon.
First, let's compare these two head to head
Link building – in a nutshell
Link building is the traditional approach that involves actively pursuing backlinks from other websites, to improve search engine rankings.
Link building is often associated with the following characteristics:
Brands set specific link targets, focusing on quantity over quality.
The primary motive is to manipulate search engine visibility rather than provide genuine value.
Brands replicate competitor's links without considering relevance.
Pursuing links from prestigious sources without real business value.
Brands often investing in links and pay money to acquire links to improve rankings, as opposed to organically acquiring the link.
Link earning – in a nutshell
Link earning is the name given to the link building technique of acquiring links based on genuine merit. Unlike traditional methods of link building, link earning does what it says on the tin, in that it involves attracting natural links through creating content that offers real value to your target audience an industry.
Link earning is often associated with the following characteristics:
Link-worthy content is created with the intention of offering value, regardless of search engine recognition.
Link-worthy content addresses audience needs, positioning you as an industry expert.
Rather than aiming for a set number of links, you aim for meaningful connections.
Would you want the link even if search engines didn't exist? If the answer is yes, it demonstrates that its a link of genuine value to the user..
Link earning and the power of genuine value
It can align with your content strategy and strengthen evergreen content
Pivoting towards link-earning mindset will see you develop and create comprehensive content resources that retain value over time, resulting in a bank of go-to link-worthy resources. What's more, the link earning mindset effortlessly intertwines with content marketing, and can feed into your wider content strategy to help create evergreen content that educates, advises, and informs your audience.
It prioritises value driven outreach with earned recognition
Instead of asking for links, link earning focuses on a philosophy of sharing your valuable resources and expertise. This creates a value-driven approach that is centred around a higher calibre of quality content. Content of this nature will naturally attract related media outlets, making pitching easier, more effective, and more likely to lead to meaningful connections with journalists and readerships. .
As brand marketers, it's always worth remembering – the philosophy of creating valuable content transcends the limitations of search engine algorithms. By positioning your brand as an authority and recognising the power of valuable content, you'll not only attract the links you need, but, as importantly, cultivate meaningful connections and guarantee lasting growth. So, take the leap from link building to link earning, and witness the transformation for yourself.
Are you ready to transform your digital marketing strategy?
Sign up to our newsletter for more game-changing insights, or subscribe to our Youtube channel for the latest videos.
___
👋 I'm Aaron, connect with me on LinkedIn.
I'm the Founder & MD of Evergreen, a digital marketing agency that specialises in growing ecommerce & retail brands.
👉 See our ecommerce case studies.
👉 Discover our story.
👉 Subscribe to our YouTube channel.
👉 Join our weekly newsletter for digital marketing that cut through the noise.