Nominated as finalists for 11 UK Search Awards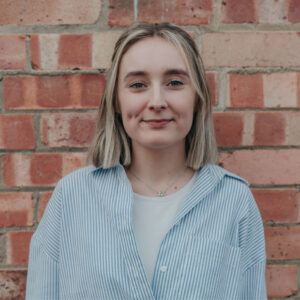 Amber Williams
Amber Williams is a passionate marketer who works to spotlight and shout about our expert Evergreen team. With a knack for organisation, Amber spins many plates to make sure Evergreen remains top of mind for those looking to grow their brand online.
Read Amber 's bio here
It seems 2022 could be Evergreen's most successful awards year yet! We've been nominated for a whopping 11 UK Search Awards this year.
Across 2021 and 2022, the Evergreen team has produced some phenomenal results for our clients. In doing so, many of our clients have managed to achieve some major milestones within their businesses.
We knew this year was THE year for us to showcase Evergreen's abilities and so, we've thrown our hat into the ring for this year's UK Search Awards.
We were overjoyed last week to learn of our success as nominated finalists for 11 awards!
Spread across our four core disciplines (SEO, Paid Media, Content Marketing & Promotion) here are the award categories we've been nominated for and our application titles:
🏆 BEST USE OF SEARCH – RETAIL / ECOMMERCE (SEO) :
"Enabling organic growth to pass £1mil in eCommerce sales"
🏆 BEST USE OF SEARCH – TRAVEL / LEISURE (SEO)
"Dominating the landscape of the luxury ski space"
🏆 BEST LOCAL CAMPAIGN (SEO)
"Making movements locally with a 91% increase in site traffic"
🏆 BEST INTEGRATED CAMPAIGN
"A blooming fantastic 243% revenue increase"
🏆 BEST PPC CAMPAIGN X 2
"Serving up a treat with a 93% increase in bookings"
"Feeling right at home with a 945% enquiry increase"
🏆 BEST USE OF CONTENT MARKETING
"Shining a light on the importance of great content"
🏆 BEST USE OF PR IN A SEARCH CAMPAIGN
"A summer we'll never forget with a 52% increase in sales year-on-year"
🏆 BEST SMALL PPC AGENCY
🏆 BEST SMALL SEO AGENCY
🏆 BEST SMALL INTEGRATED SEARCH AGENCY
It's safe to say, our Evergreen initiative to earn the team the recognition they deserve has certainly been a success.
We couldn't be more proud of our team and the fantastic results they've achieved for our clients.
These nominations wouldn't be possible without their hard work and dedication therefore, we can't wait to celebrate them in style at the awards ceremony this November.
THANK YOU TEAM EVERGREEN!
Want to keep up to date on our awards journey? Make sure to sign up to The Evergreen Way and follow us on LinkedIn for all agency updates!
___
👋 We are Evergreen and we grow ecommerce brands.
👉 See our ecommerce case studies.
👉 Discover our story.
👉 Subscribe to our YouTube channel.
👉 Join our weekly newsletter for digital marketing that cut through the noise.