How to execute a paid media advertising strategy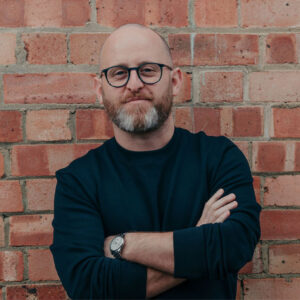 Aaron Rudman-Hawkins
Aaron Rudman-Hawkins is a dynamic digital marketing expert and a driving force behind The Evergreen Agency's success. With a passion for technology and a deep understanding of the ever-evolving digital landscape, Aaron has become a trusted name in the industry.
Read Aaron's bio here
Paid media, a core revenue-generating discipline that when executed strategically, can transform a brand's online visibility.
In this guide, we will be covering the following steps in order to execute a paid media advertising strategy that will form a core part of your digital marketing strategy:
Step 1) – Review existing paid campaigns (if applicable)
Step 2) – Identify what the competition is doing
Step 3) – Research the market opportunity per channel
Step 4) – Establish the investment required to test the channel effectively
Step 5) – Build and plan the campaigns
Step 6) – Produce the ads, creative and landing pages
Step 7) – Set timelines
Step 8) – Report & review
So let's get in to it!

The first step is to review what you have already in place. Many of our clients have been using Google Ads and many have had mixed experiences using social media advertising.
Whether these advertising channels have worked well for you or fallen flat, they'll all contain invaluable insights and data that you shouldn't discount. Regardless of the platform, you'll be able to pull reports and see lots of data that will help educate you about your customer and the types of ads that will/won't work.
Some key things to be looking for when reviewing your existing paid campaigns:
The time frame that your ads have been running
The total amount of money spent on ads per platform (split year-on-year if over a sustained period)
The total conversions/sales registered
The total return on ad spend per channel
Conversion rates per channel
The total clicks/impressions/engagements/actions
The types of ads and calls-to-action
The types of creative assets used
There is no right or wrong way to measure this data, it will entirely depend on what is in front of you and so you're going to need to do a bit of spreadsheet work to compare channels and look for trends to identify which channels have and haven't worked.
Compare this data to what you're seeing in Google Analytics and your CRM – At Evergreen, we always cross-reference the data we're seeing from the paid channels to what we see in Google Analytics and our client's CRM, so we get an accurate picture of what the ROI is.
Google Analytics will be able to add to the paid data insights you have by providing things like:
Bounce rate
Time on site
Pages visited
New vs returning customers/users
Conversion rate
Sales recorded
Your CRM will be able to further paint the full picture of how the paid media channels are working by providing things like:
Actual sales recorded
Actual conversion rate recorded
Sales per channel (depending on the CRM)
With a few hours of work, you can analyse months or even years of previous paid media activity and build a clear picture of what has and has not worked. You can see where your business got the greatest ROI and which types of ads resonate with your target audience.
You might take ideas and inspiration from this data or choose to completely ignore it. You won't know yet but having a clear picture of the past is the first important step when planning your paid media advertising strategy.

Now you know what your previous paid media advertising looks like, it's time to have a look at the competition and see what you can learn from their experience.
As with your SEO and content marketing strategy and research, you do not have the luxury of your competitor's data in the same way you do your own. However, there are still many ways you can gain an insight into what the competition is doing.
If you're working with an agency such as Evergreen as your digital marketing partner, you'll have a plethora of industry tools at your disposal that will be able to provide a deeper insight into what channels the competition are advertising on, their ad types, estimations of their spend and even the ROI they are seeing, clever right?
We'll assume you don't have access to any such tools so instead, we're going to rely on some good, old-fashioned detective work with free tools that anyone can use.
Where to start?
What paid media channels are you using/have you used? Note these down as it's fair to assume that if you have used these channels, your competitors have probably used them too, and so you'll want to see what you can find on these channels.
Popular paid media channels and ad types that many businesses use:
Google Ads
Search ads
Shopping ads
Performance Max ads
Display ads
Retargeting ads
YouTube ads
Bing Ads
Search ads
Shopping ads
Display ads
Retargeting ads
Video ads
Facebook Ads
Image ads
Video ads
Carousel ads
Slideshow ads
Lead ads
Shopping ads
Instagram Ads
Image ads
Stories ads
Video ads
Collection ads
Carousel ads
Shopping ads
LinkedIn Ads
Sponsored content ads (image, ad, carousel, and event)
Sponsored message ads (conversation and message ads)
Text and dynamic ads (text, spotlight, and follower ads)
With a shortlist of paid media channels noted down that you suspect your competitors may be active on, you'll need to go on these platforms and look up your competitors to see what they are doing.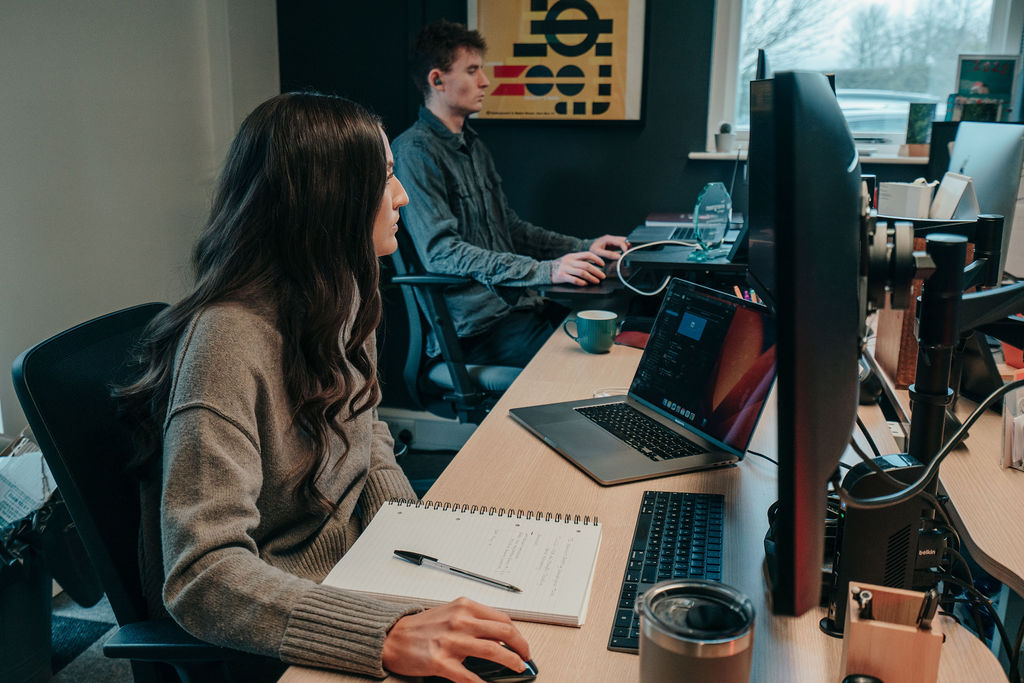 A few tips and ideas for competitor research:
Tip 1 – Visit your competitor's website and navigate through multiple pages for at least 90 seconds. We recommend doing this because if they are running any kind of retargeting campaigns, you'll be far more likely to see their ads on any platforms they are running on when doing your research.
Tip 2 – Use an incognito browser when reviewing your competitors on social media channels, so you get 'unbiased' paid ad settings (this isn't entirely accurate, but we don't want to start getting into IP settings and techy stuff).
Tip 3 – Google search your competitors' products using the keywords you suspect they are running ads on and see if they come up (if they don't but others do, note them down and maybe take a closer look at them as well).
Tip 4 – Use the Google Keyword Planner to input keywords and phrases you would consider bidding on and see the level of competition and bid estimates that Google provides (take this info with a pinch of salt as it's rarely accurate, but it is good knowledge to have).
Tip 5 – Like and follow your competitor's social media pages so you see first-hand the content they are putting out and, depending on how they have their campaigns set up, you may enter their 'funnel' and see additional ads and calls-to-action as if you were a potential customer.
Paid media competitor research could be a chapter on its own as there is so much you can do, but for the best insights, you need social media listening and monitoring tools, the majority of which have a price tag and a learning curve associated with them.
Following this guide, you'll want to have a look at your competition and get an understanding of what they are doing, where and how, so you can quickly pull together a paid media strategy. Do your research, but don't worry about knowing everything about every competitor.

It's important to understand the market potential per channel and how you determine this is quite different depending on whether you're talking about Google and Bing Ads or social media ads, so let's look at both in turn.
Google and Bing Ads
Let's start with the elephant in the room: Bing Ads. Many businesses will say "Bing, who uses Bing?" and we'd agree with them for the most part, however, lots of people do use Bing and so as an additional advertising channel, it is well worth considering. Luckily, we have a great tip for you…
Don't worry about setting up a whole new campaign in its own right, just have your Bing account mirror Google by importing your Google Ad campaigns in a few clicks! Once you have a Bing Ad account set up, you can import the Google Ad account including all campaigns and all settings in minutes.
It's great, super easy to do and you can then run Bing Ads for a few weeks to see how that data compares to your Google Ad data and then make the decision whether or not to continue with it.
This is what we recommend all of our clients do and while it is quickly turned off for some clients, it works incredibly well for others, even outperforming Google in some instances.
The average demographic of Bing users is typically 50+, so if your target audience is a little more senior then this is a highly recommended strategy to test and measure.
So, back to Google Ads and your research into the market opportunity. The most obvious and commonly used method for analysing search volumes is Google's Keyword Planner and this is what we recommend you use.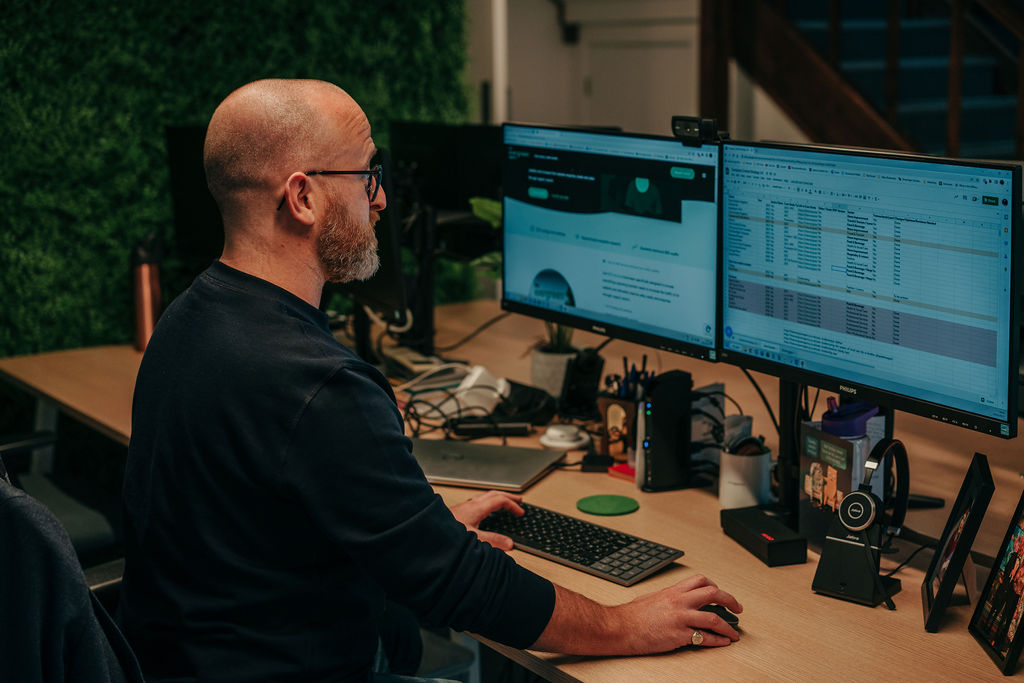 This is the process we'd recommend you use to research Google Ads:
Take the primary keywords from your SEO strategy research
Decide which keyword clusters have the greatest buying intent (as a rule of thumb, you only want to pay for ads targeting keywords that have a high likelihood of converting, there are many exceptions to this rule, but we'll keep things simple for now)
Input the keywords into Google Keyword Planner under 'Get search volumes and forecasts' and look at the keyword estimates it provides you with.
You can take the numbers with a pinch of salt as the estimations are never fully accurate and the suggested cost-per-click (CPC) is generally inflated.
However, with that being said, what these numbers will do is the following:
a) It will show you which keywords are more popular than others. For example, a keyword with a search volume of 10 is clearly not as popular as one with a search volume of 1,000 (regardless of what the actual numbers are)
b) Similarly, a suggested CPC of £0.30 compared to one that is £3.00 means the latter term is far more competitive (regardless of what the real-world cost will be)
You can use Google's Keyword Planner as an indicator of potential search volumes and possible costs. It helps build a picture of how you can approach a Google Ad campaign.
Not running search ads?
Of course, the above assumes you're running search ads with keywords to bid on. Other campaign types such as shopping, display, and retargeting may be built based on different bid strategies.
There are lots of in-depth Google Ads guides online that explore each of these in vast detail. This guide is aimed at providing you with an overview to highlight some of the key considerations, so we will refrain from delving too deep into Google Ads research (no matter how tempting it is to keep going).
Social media Ads
Social networks like Facebook and Instagram have changed a great deal in recent years and it's made advertising on these platforms more challenging because some of the hyper-personalised targeting is no longer possible.
That said, these platforms do allow you to create audiences, which can be made up of all sorts of targeting methods, from geolocation targeting through to previous engagements with your brand.
To get the most from social media advertising you are going to want to create custom audiences and plan an 'evergreen funnel'. This funnel will need to have multiple touch points for your brand across social media, your website and content marketing.
Running a single ad with a call-to-action rarely works as well as expected in our experience and it makes sense… When was the last time you saw an ad once on Facebook/Instagram/LinkedIn and then took the action it requested? Rarely, if ever.
You need to be repeatedly appearing across multiple channels, and this is where paid social plays an invaluable role, regardless of the social platforms you choose and the type of ads you run.
Don't fall into the trap of trying to be on every social network. We always recommend that our clients focus their paid social media advertising on the channels they are already active on. Don't follow the masses and start advertising on every network just because the competition is.
If you love LinkedIn and know your customers are on there, focus your time and energy on how you can make that work and don't worry about Facebook and Instagram.
There will always be someone to argue against this and say you should be across all platforms but there are only 24 hours in a day, and you need to prioritise. It's better to advertise well on one or two social networks than advertise on only a superficial level across four or five.

How much budget do you need to put aside to test paid social media advertising effectively? That is the key question and unfortunately, we can't answer it. However, what we can do is give you some pointers on how to calculate this in the same way we calculate this for our clients.
Which platforms are you planning to test/measure ads on?
How many different messages are you planning to test? A different message will essentially require a different campaign, regardless of the platform you are going to run ads on.
At Evergreen, we generally start with a minimum budget of £50 a day, so let's assume:
You are going to run social media ads on Facebook and Instagram, you're going to test:
Two different ads (one image, one carousel)
Two paid media channels, both running two ad campaigns = four ad campaigns
Four campaigns x £25 per day = £100 per day needed minimum
For Google, you're going to run ads highlighting four key product categories:
Four campaigns x £50 per day = £200 per day needed minimum
Now you multiply the daily budget for a 30-day month:
Paid Social media advertising budget per month = £3,000 minimum.
We typically recommend a minimum investment of £3,000 per month for paid social advertising, knowing we could get a good spread of ads throughout the month and split test different ad types to see which ones convert best.
Google ads budget per month = £6,000 minimum.
We typically recommend a minimum investment of £6,000 per month knowing we could get a good spread of ads throughout the month and split test different ad messages to see which convert best.
When calculating investments that are needed, it gets far more complex than the process outlined above. Crucially you need to tie these calculations back to your overall digital marketing plan, you need to consider the value of a customer to your business, your conversion rate of lead to sale as well as countless key performance indicators.
This just serves as a starter for ten and avoids you doing what so many businesses do and just say "Facebook ads? We'll chuck £2,000 at it and see what it returns". Don't do that as it'll almost certainly be a waste of your money. Be more strategic in your thinking, plan methodically and invest in these channels seriously if you want them to attract your target customer successfully.

You have now reviewed your previous campaigns, looked at the competition, researched the opportunity and established the budgets needed. Now you need to build and plan your campaigns.
Some key things to consider at this stage:
Which paid media channels are you going to prioritise (or are all going to live at the same time?)
What are the timelines to launch each channel?
Who needs to be involved per channel?
What creative assets are going to be needed (most ads will require visual banners for example)?
Are the accounts set up and verified with payment details enabled in each of the platforms?
How long are you going to run each campaign for initially?
Are you going to set ROAS (return on ad spend) targets?
What alerts and notifications do you want to set up for your campaigns (per platform)?
When it comes to building and launching your campaigns you are going to need some expertise in how to use these platforms. For this you can partner with an agency such as Evergreen or you are going to need to read up on how each platform works. They all have their quirks but are easy to use once you know how.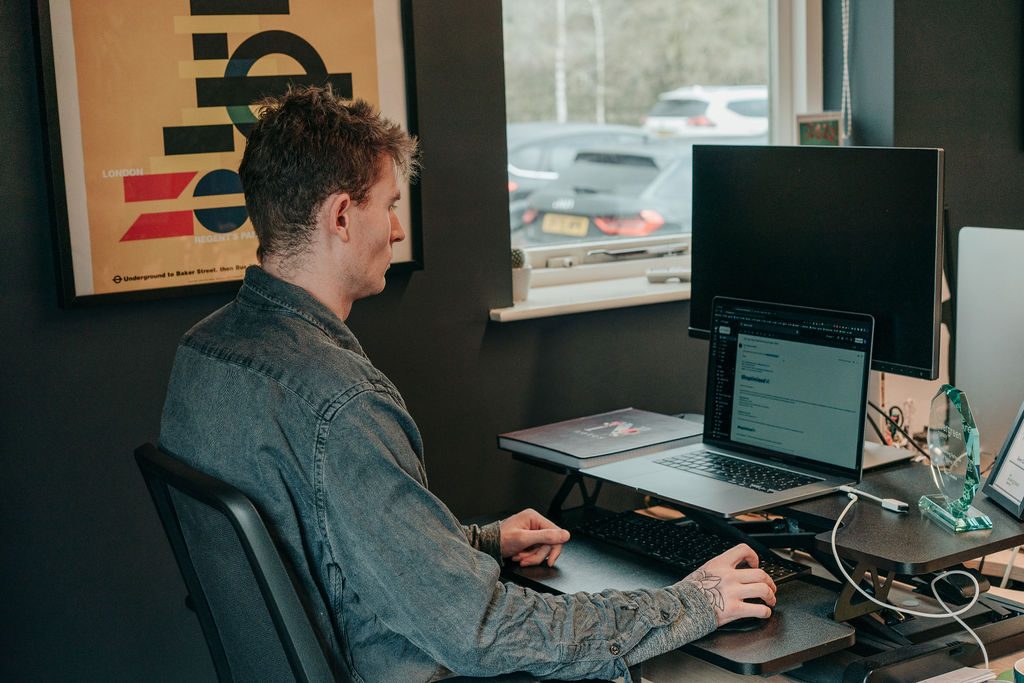 The back end of Meta Business Suite for example can be a minefield to navigate when you're getting everything set up and working correctly. If unsure, use Google or YouTube to find guides/walkthroughs, or have your digital marketing agency partner do it for you.
Whatever you do, don't just set up a campaign and leave it to run, as it's surprisingly easy to leave an account spending money on an audience that has very little interest in your product or service, and this applies to all paid media platforms (we've seen some horror stories over the years!).

You've invested all this time in research and planning, you need the ads themselves to now do the talking for you. Getting the ads and creative right is pivotal to the success or failure of your paid media campaigns.
Some key considerations when producing the ads and creative:
Always have a single call-to-action (CTA) – don't overcomplicate the ads with lots of messages
Ensure the ads are on-brand and easily identifiable with your brand colours
Always feature your logo (it doesn't have to be big, but it should feature within the ads when possible)
Always ensure the ads have a consistent theme regardless of size
Always have as few words as possible
Try to use striking, eye-catching imagery
Is your CTA strong enough to make the user click the ad?
Are you going to split test the ads, creative and CTAs?
Try to ensure the landing pages (the pages the user will land on when they click your ad) have a consistent message – unless you are directing users to the homepage
Be mindful of the optimisation of the landing pages for consistency (page titles, URLs, meta descriptions, H tags, imagery, and messaging on the page)
Those are just a few of the things to be mindful of when producing your ads and creative, and building your landing pages.
There is no right or wrong with this, it's about trial and error, so be prepared to revisit the ad production and creative more than once. You should anticipate having to test various messaging and CTAs until you find what works.

It's important to set clear timelines for your paid media campaigns so you can measure the results and determine the ROAS (return on ad spend).
We always recommend a minimum of three months for any paid media campaign, typically this would look like the following:
Month 1: Campaigns are in 'learning' mode, gaining initial data and momentum
Month 2: Campaigns are being refined and updated to focus on what is working
Month 3: Campaign performance is improving, some ads and messages will have been removed or changed and you're building a clear picture of how you're going to scale the campaign
If you approach your paid media campaigns with the above timeframe in mind and manage/monitor the campaign diligently, you should see a good ROAS by the third month and know how you are going to take this forward into the months ahead.
Some things to be aware of that we've seen many times:
Ads not showing/spending any money – this is possibly due to your audience being very restricted or because your keywords, ads or creative have been disqualified. If you are not seeing the data flowing after 24-48 hours, then look at your accounts for any warnings or messages highlighting any issues and action accordingly.
The budget is being spent too quickly – the opposite of the above, and we've seen this many times with client accounts. If this happens, check which campaign/ad is spending the budget and review the settings to ensure the audience and targeting are correct. You may need to reduce or reset the targeting to avoid casting such a wide net. As with everything it's about striking a balance.
One ad/ad group or keyword is dominating the budget – How you avoid this will change depending on the platform you're using, but essentially the ad spend will generally be split at the 'campaign' level. If you have one ad/ad group monopolising the budget, you will need to split that budget by duplicating the campaigns so they have their own budget.
An easy way to think about this is: If you have one pot of money, the most in demand ad/ad group or keyword will take everything from that pot. If you have lots of individual pots, each ad/ad group or keyword can only use what is in its respective pot. We've seen this many times and it's easily fixed.

Has it worked? The great thing about any kind of paid media advertising is that you have all the data and insights at your fingertips and so it should be very easy to see if your campaigns have worked.
Whether you choose to automate your reporting or go in and check manually, you will have every data point at your disposal to be able to determine the success of your campaigns.
Some key questions to ask are:
What did you spend on each campaign?
What was the ROAS for each campaign?
How many conversions did each campaign register?
How did each ad/ad group and keyword compare to one another? Were there any clear winners?
How did each paid media network compare to one another?
Were there any clear winners amongst the CTAs and creative used?
What were the biggest changes made over the initial phase of the campaign?
From the changes made over the three months, which had the greatest impact and why?
There should be no reason why you wouldn't be able to draw concrete conclusions from your first three months of paid media advertising and take these learnings into the next phase of growth within your organisation.
For more paid media tips on maximising your ecommerce growth, why not check our our Advanced Google Ads guide? Or, if you're currently running ads and they just aren't quite converting, check out our rescue guide here. Follow along with The Evergreen Agency on LinkedIn, our newsletter, or our blog for more updates.
___
👋 We are Evergreen and we grow ecommerce brands.
👉 See our ecommerce case studies.
👉 Discover our story.
👉 Subscribe to our YouTube channel.
👉 Join our weekly newsletter for digital marketing that cut through the noise.